A real story with unknown "The End"
A journal
Something strange happened while I was getting back to Kathmandu from Hetauda. I don't know if I should call it a beautiful moment or a disturbing reality. I don't know if I should draw a lesson here or should draw a philosophy. Thoughts are zooming in my head like shooting stars in the Universe to all directions. Because what had happened was amazingly terrifying and overtly bitter sweet.
" "Ouch!"herera dhoka lagaunu parxa ni (be careful while closing doors)" my elbow was almost crushed in a door, as Sumo guy who was in rush to get me in and lock the door – so that other agents would not pull me to their sumo – typical scene in Sumo stands. I turned around while taking my seat and there was a kid looking at me, lying on a lap of a mother. Mom looked like a girl from a Tamang community, as if in her 19-20 age. Kid was like 1-2 year old.
It was so darn humid that I was drenching in sweat. Sumo was showing no sign of moving anytime soon, as it needed to fill the vacant seats. The kid got up from her month's lap and came to me. She seemed slightly undernourished but was cute. She was trying to play with me and I was giving her a playful gesture. I looked at the mom and she too seemed kind of undernourished and a bit disheveled to me. "Must be from the working class" I assumed. Out of curiosity I asked if they are from Hetauda itself and if they are going to Kathmandu for work. She ignored my questions as if was annoyed. I didn't feel like asking anything further.
Finally after almost 45 mins, sumo showed a sign to move. The mother offered me water that she had just purchased and I took a sip. While offering water, she smiled at me and that made me feel like "well, maybe she was not annoyed." So I asked her about the kid's dad and if he is working in Kathmandu.
"utai ghar tirai chha. Teslie chodera hideko ma Kathmandu tira chori liyera (is back at home. I am running away to Kathmandu with my daughter, leaving him)"
Then she went on saying about her life and what's going on. She is 22 years old and her daughter is one and half years old. She seemed to be a victim of domestic violence. She was showing a wound mark on her head stating she was hit by her husband and had 5 stitches placed. She went on saying how she is hated and neglected at home by her husband and his parents. Since she had enough of all that abuse and neglect, she left the home with her one and half year old daughter and is leaving for Kathmandu.
I asked, "ani ko chha Kathmandu ma (so who is there in Kathmandu)?"
She didn't answer at first, but her silence gave me a wild clue and I asked again, "koi pani chaina ki kya ho?"
She claimed that she has some friends in Kathmandu, whom she had visited 3 years back and is trying to go there hoping they are still there. However, she does not have their number, nor do they know about her coming.
There in the mirror, I saw nature. I saw homo sapiens migrating from Africa. I saw nomads. I saw life. The world beyond idealism, beyond philosophy. I saw reality.
We were leaving for Kathmandu from Hetauda at around 4, which means it would be at least 8 PM or 9 by the time we reached Kathmandu. There was one more passenger in the same row and we were quite concerned but speechless on what to say.
Our vehicle had already begun moving. I looked at the kid. I found her more adorable and cute; more empathic and caring. I tried playing with her for some time. Then she went to her mom's lap again to breastfeed. I turned my head to the windows…lost in thinking, while observing the scenery outside. Soon I slept off, and woke up to the mom falling asleep on my shoulder.
She nervously got back to her position. I said, "it's okay" and she leaned back on my shoulder with her baby on her lap. For the next 1 hour, she took a good nap lying on my shoulder. The vehicle then stopped for a tea break. I bought juice for the kid and took some photos of her. By this time, everyone in the vehicle knew about her story and everyone was asking something and all. She was very determined to work hard for her daughter. "maile jati sukai dukha paye ni yeslie khusi sanga rakhchu (i will keep my daughter happy regardless of hardship I may have to go through)"
We were halfway to Kathmandu. It was getting dark. In between, she got motion sickness and was vomiting from the window holding her baby sleeping on her nap. I took the baby and kept on my lap. I looked at the baby. She was sleeping quietly. I felt like being a father for a while. After some time, the mother leaned on my shoulder as well without hesitation.
I was looking at the rear mirror of the vehicle. I saw a man holding a baby and a woman sleeping comfortably on his shoulder. There in the mirror, I saw nature. I saw homo sapiens migrating from Africa. I saw nomads. I saw life. The world beyond idealism, beyond philosophy. I saw reality.
I got lost in thoughts and mind talks. My head was going cosmo. The baby in my lap is probably not going to have a father figure for quite some time. The woman on my shoulder is going to miss warmth and comfort and unconditional love of a man for quite some time. A 20 something young girl, ran away from home, with her barely 1 and half year old daughter, clueless about where she gonna end up, but yet determined to survive and give better life to her daughter, in a vehicle with a stranger, holding her baby and letting her lean on like as if a father, as if a husband, as if a brother, as if a friend. My head was going haywire, thinking about life, thinking about this country, thinking about women's life, thinking about being a child, thinking about many thing…thinking about gender equality I write on, thinking about woman empowerment I get to hear on, thinking about rights, thinking about freedom, thinking about anything and everything. I was imagining a woman's life with a toddler but without a responsible man in life that too with no financial security.
In a while, we will be reaching our destination. The baby will be back to her single mother, and the mother to strangers in an unknown city, and survive.
Reached Balkhu. It was 8 PM already. I was worried and concerned about where she would go that night time with the baby in this city of strangers. I offered to let her stay at my office for the night and leave in the morning. She refused. She was adamant to find the friend's place. I didn't know what to say. I asked her one last time and she again said no and instead was asking the driver to drop her to the location. I asked the driver to do the needful and I left from there.
On the way back home, I could feel the kid's smell. Her face, her smile was flashing in my eyes. I thought of the young mother, her undernourished looks, and struggle ahead. I was thinking of that rear mirror view, as if the Universe was showing me the kind of man I should be.
Life is strange. I wish they find a roof in Kathmandu, may she find a job to earn them a good life, and may they find a shoulder to lean on and lap to sleep unconditionally.
"Marry me"

"Why?"

"Because I love you. I have good income. I got good personality. I will be an awesome husband and father."

"Aww. You are so sweet. So, are we living separately or with your parents after marriage?"

"With my parents. Can't leave them."

"Cool. I am in a situation then. Here, I am not marrying only you but also your parents. Healthy and sustainable relationship is where there is shared values and respects, love and intimacy, freedom and liberty. You being understanding isn't enough. Your parents too should be understanding. So can you please ask your parents if they too want me under the following terms:
1. I don't want to sleep separately while in menses. Your parents should not have problem with that.
2. I am first a human, then only somebody's wife, somebody's daughter-in-law and so on. In winter, I too feel cold. In summer, I too feel hot. I too feel bored and lazy once in a while. I too feel like taking a long nap when tired. I too have my own line of thoughts and logics. I want to be treated and understood as human first and let me go with my comfort here I need it the most.
3. Like how I am marrying you embracing all your flaws and imperfections, I want to be married by your house embracing all my flaws and imperfections.
4. I am fine if your parents don't want to look after anything, from kitchen to household chores, but they shouldn't be dictating how I should do my works and play my roles. Likewise, they shouldn't have problem with you helping me out.
5. I love to befriend your relatives but I have my own way of doing that, which may not be in a traditional way and they should trust my way of doing that.
6. I have my own sense of dressing and I know how to carry myself maintaining my class and modesty. Hope that freedom of choice will be respected.
7. When I am married to you, I by law and by heart committed to you and I don't need to prove that by always wearing sindur and pote.
8. Last but not the least, I marry you to build a family with shared values and my values and principles are strictly inclined to how a modern educated family should be. I can't live with cognitive dissonance. So, ask them please if we can align in terms of that.

"Baby, they are bit traditional. We will adjust ni. They aren't going to live forever."

"I don't want a life where I need to wish for someone's death or wait for someone to die to live my life as it pleases me. Nor I want to plan abroad just to escape the world I couldn't fight. I am here to stay, live and die in this beautiful country with the man I will be married to."
"Don't think so much. Just give a try."
"I am not thinking. I am just being honest and putting my terms as it is. I make sure you enjoy the same freedom and liberty without being judged from my side of family and relatives. Here, I am not marrying just you but your family too. I should let them know what they are signing up for. I don't want to marry to end up in divorce nor I want to marry to separate parents from their son."
"I am there to understand, don't create complication please."
"Only you understanding me will not be enough when we share our house with two other humans with their own set of values and beliefs."
He could not speak to his parents about the talk. She found someone who could and agreed to.
Anime is not only for kids
Comic books was part of my growing up, and then came English movies and series. I am that "Government school guy," which means my English was terrible (it still is but it was worst). Thanks to the subtitles, I would watch anyway and with time, things started getting smoother and easier for me as English didn't seem that hard. Until now, I was still a Hollywood fanboy. It's only after meeting that one friend in college, who happened to be a big fan of anime, that I learned about that thing. At first, like everybody else, I thought anime is cartoons made for kids. The friend introduced me to anime world, and through him, I learned that there is this one anime called "One Punch Man" that anime community is going gaga about. So, I got curious by the title and gave a shot. Guess what? I got hooked with anime like magnet to iron. And here I am giving my opinion about anime and why it is superior form of entertainment in this world filled with movies and TV shows. Yes, SUPERIOR!
So, what is anime?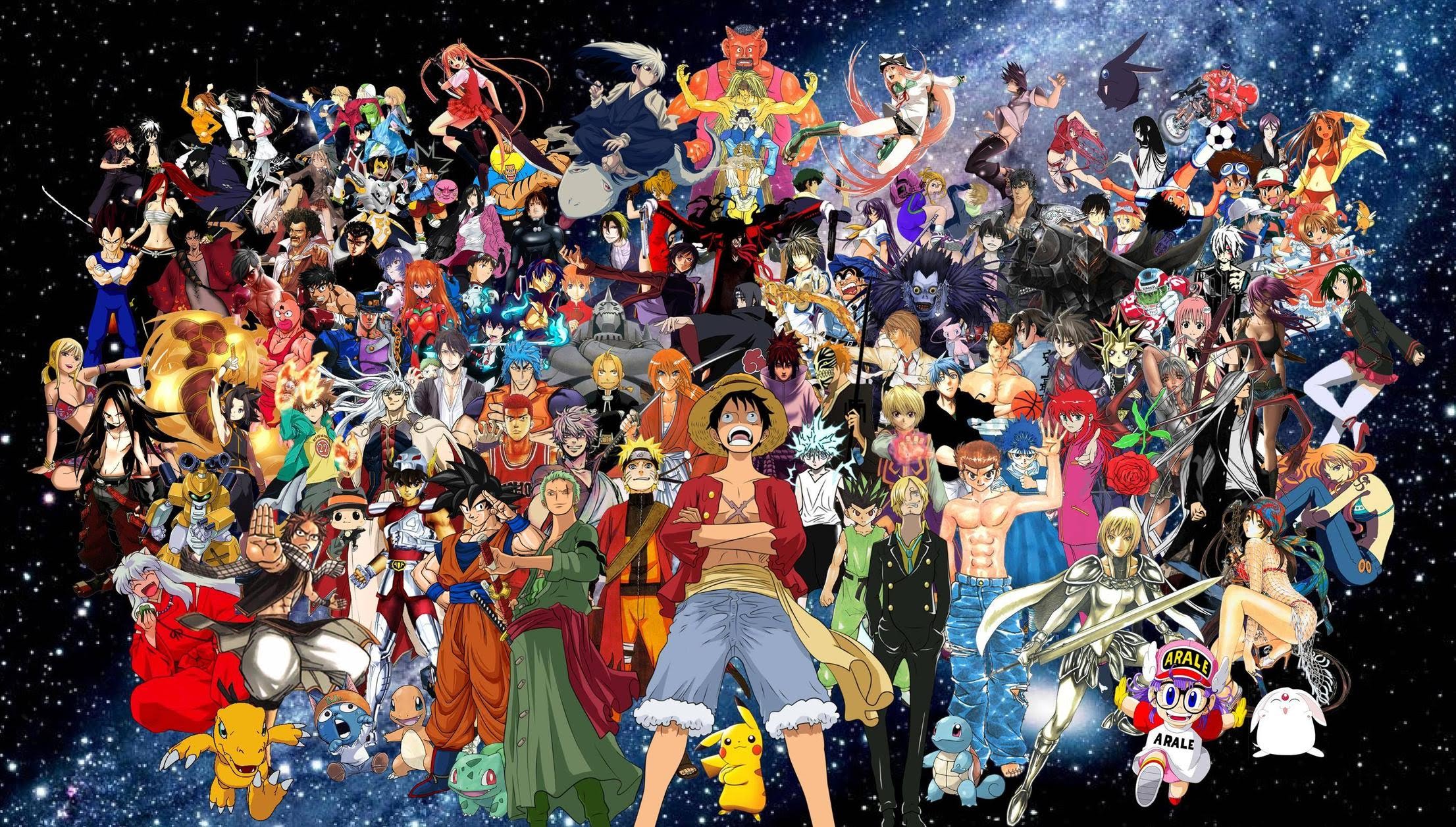 Anime is just the animated motion picture version of comic book called Manga. Manga is the original source materials for the anime. It is a picture book with all the actions, dialogues, and everything that a comic book contains produced by exceptionally good and creative artists. It can differ from simple kid shows to shows which deals with heavy real world politics too.
The original source of these mangas and anime are from Japan but nowadays it's spreading into other countries like Korea and China too. Mangas and anime are so popular in Japanese culture that it is part of school curriculum.
My recommendation
There are lots of high quality animes out there. Some of my favourites are:
One Piece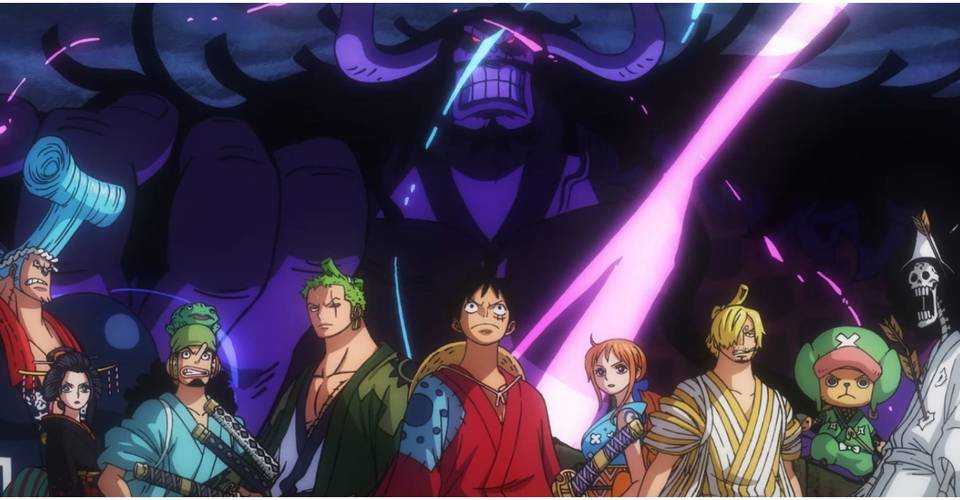 This is my favourite among all the favourites. This was first published around the year 1999. The storyline is about pirates and their shenanigans. It's kind of light hearted with touch of comedy but it actually sends out the message related to an oppression of the people by those from a higher power; it covers racism, slavery; shows what real freedom feels like, so for people who like deep characterization, value of friendship, value of dream and tackle of real world problems, then this show is definitely for you.
Death Note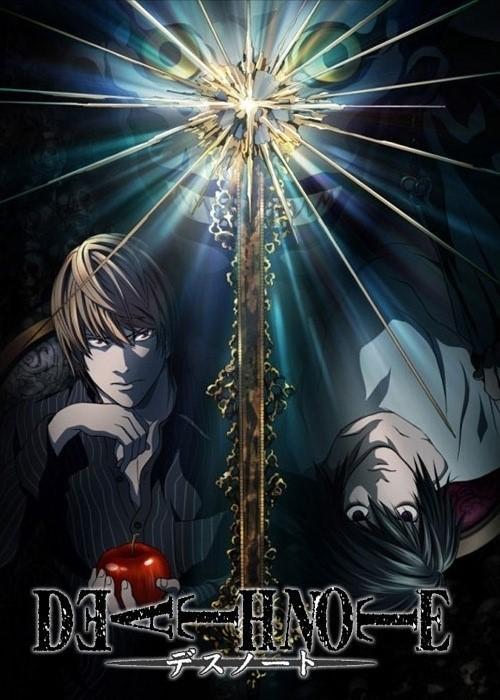 This is another boundary breaking show. It gives the message that if you do bad things with good intention for good of the people, it's still bad. This anime is about hero who wants to save others, and a psychopath who will kill all for achieving peace. It is detective-type story with main character being Kagami Light and Detective L. So for people who like cat-mouse race story, this show is definitely for you. This anime generally falls under starter pack for new comer in anime world.
Demon Slayer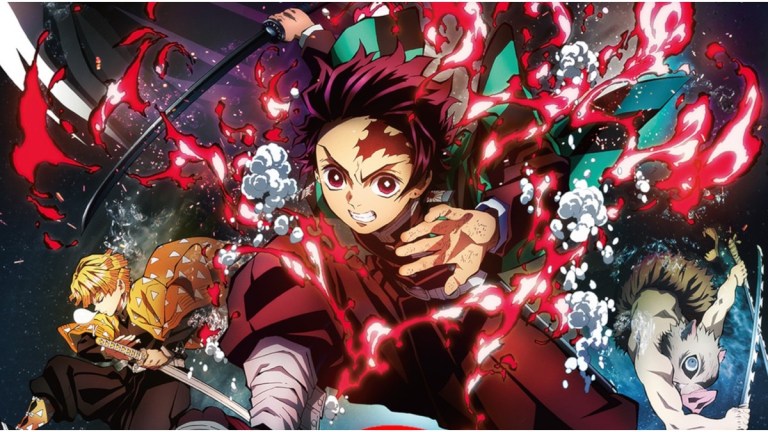 It's not boundary breaking in terms of characterization or in a story too but its boundary breaking in animation. When it first came out, people lost their mind over its animation. With awesome cinematography using excellent animation, this anime defined the new era in anime world. So, those who like to feel the evolution of anime world should not miss this one to feel the differences and how anime world changed with time.
The Promised Neverland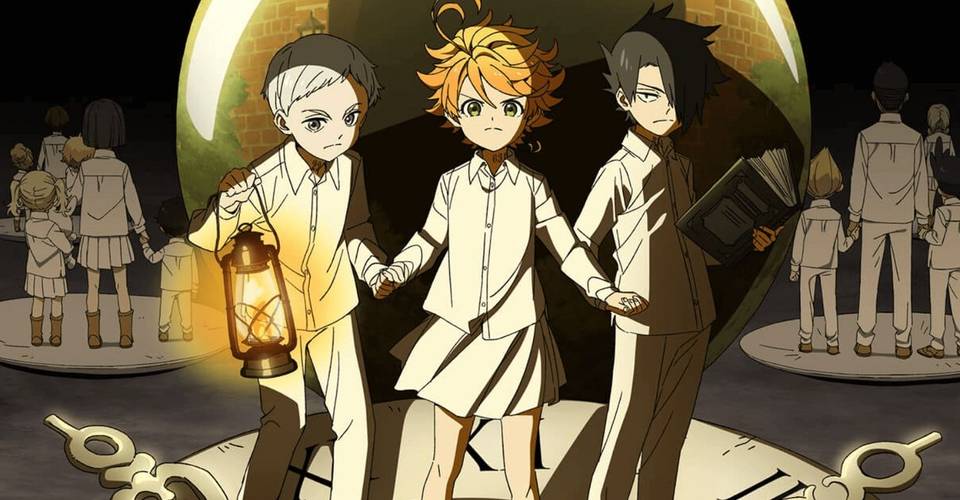 This anime belongs to the horror genre and took the genre to a whole new level. It has simple story with no as such monsters like creature, but it deals with a bunch of kids from age 4/5 to 12 years old, who are kind of genius for their age and are trying to run away from their orphanage which they found out is the place meant to harvest these kids for the monsters living out in the world. If you like horror genre then this shows is definitely for you and its animation is also of topnotch.
Okay, I am done! Now go check out on your own some of the best animes available and you know will what I meant. All I can say for now is, if you are multimedia entertainment fan then anime is something you have been missing for a long time. Containing entertainment of every genre, with topnotch cinematography using crisp animation and dealing with real world problem in a very subtle and metaphorical way, then anime is what you need to watch right now. Go watch it.
Facebook love, it was complicated
"Hey" was her first message
"I'll be always there" was the last
Between those, there were lots of messages
That's the story of love in pieces
"Good morning" was how it all used to start
"Go sleep, pineapple dream" was how it used to end
Between those, there were lots of greetings
That's the story of love in pieces
"Can we meet?" was how she took the first step
"It was nice meeting you" was how I took my chance
Between those, there were lots of giggles and talks
That's the story of love in pieces
"I won't be available, take care of yourself" was what used to happen
"Hey am back" was how it used to restart
Between those, there used to be lots of missing
That's the story of love in pieces
So many selfies, so many coffees
Park, mall, movies and what not all
Between those, there was a love in making
That's the story of love in pieces
"Happy anniversary…we met last year, FB says"
"Seriously? How fast times flies"
That used to be big celebration
Between those, there were lots of celebrations on every Day's and festivals
That's the story of love in pieces
One day,
She got a message "Hey" from him.
"hello there" was her reply to him
This time, that guy was not me.
I don't know what happened between them,
but in between, we stopped talking.
That's the story of love in pieces