Anime is not only for kids
Comic books was part of my growing up, and then came English movies and series. I am that "Government school guy," which means my English was terrible (it still is but it was worst). Thanks to the subtitles, I would watch anyway and with time, things started getting smoother and easier for me as English didn't seem that hard. Until now, I was still a Hollywood fanboy. It's only after meeting that one friend in college, who happened to be a big fan of anime, that I learned about that thing. At first, like everybody else, I thought anime is cartoons made for kids. The friend introduced me to anime world, and through him, I learned that there is this one anime called "One Punch Man" that anime community is going gaga about. So, I got curious by the title and gave a shot. Guess what? I got hooked with anime like magnet to iron. And here I am giving my opinion about anime and why it is superior form of entertainment in this world filled with movies and TV shows. Yes, SUPERIOR!
So, what is anime?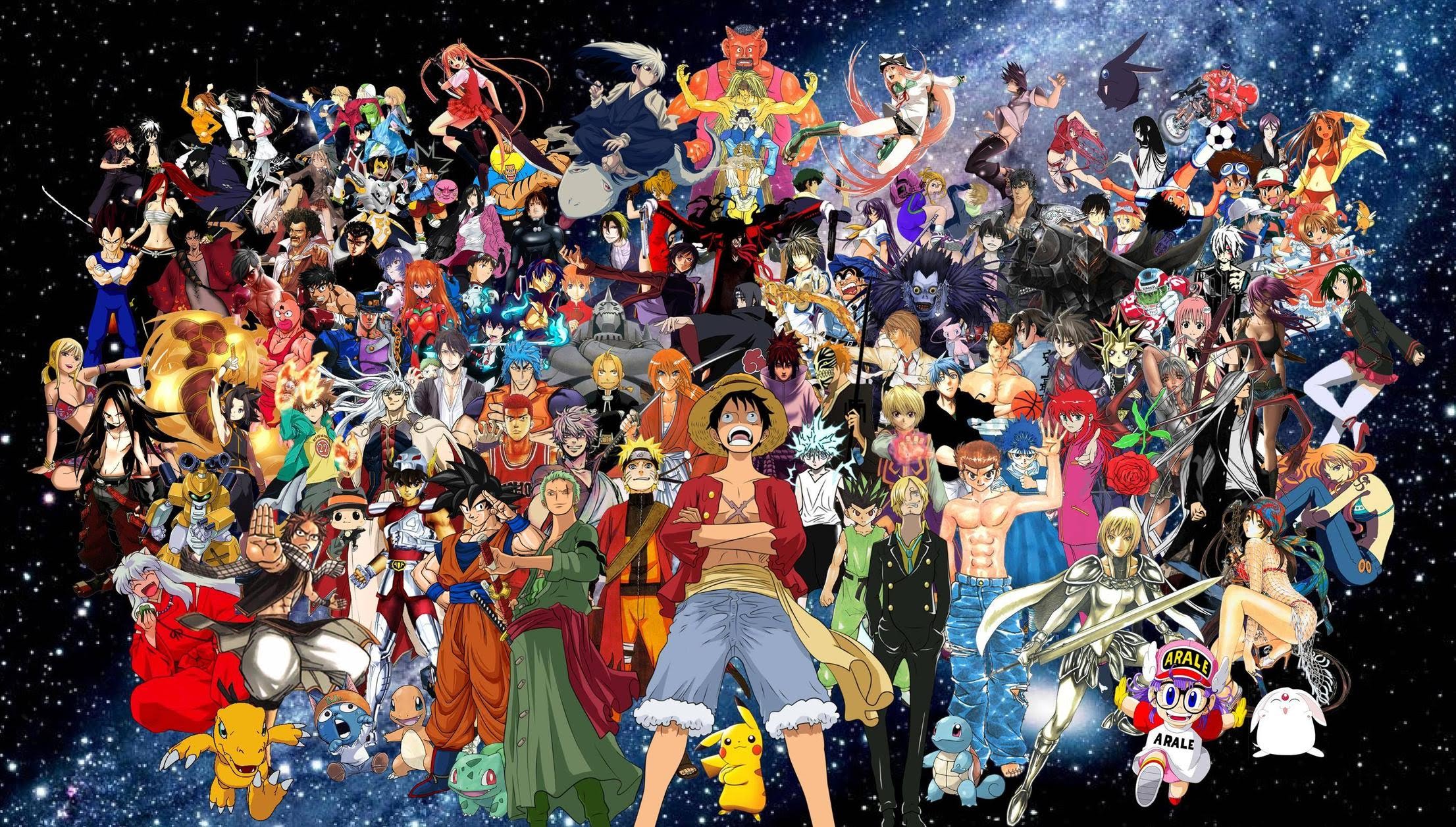 Anime is just the animated motion picture version of comic book called Manga. Manga is the original source materials for the anime. It is a picture book with all the actions, dialogues, and everything that a comic book contains produced by exceptionally good and creative artists. It can differ from simple kid shows to shows which deals with heavy real world politics too.
The original source of these mangas and anime are from Japan but nowadays it's spreading into other countries like Korea and China too. Mangas and anime are so popular in Japanese culture that it is part of school curriculum.
My recommendation
There are lots of high quality animes out there. Some of my favourites are:
One Piece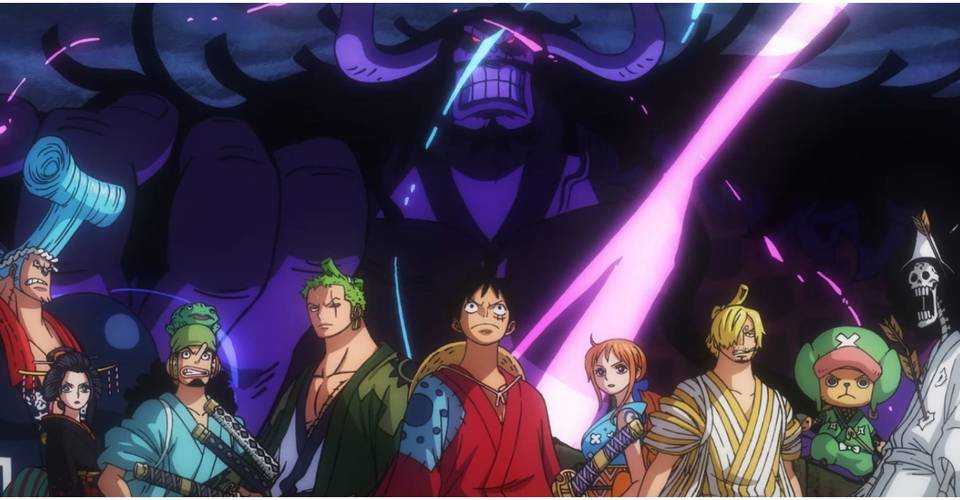 This is my favourite among all the favourites. This was first published around the year 1999. The storyline is about pirates and their shenanigans. It's kind of light hearted with touch of comedy but it actually sends out the message related to an oppression of the people by those from a higher power; it covers racism, slavery; shows what real freedom feels like, so for people who like deep characterization, value of friendship, value of dream and tackle of real world problems, then this show is definitely for you.
Death Note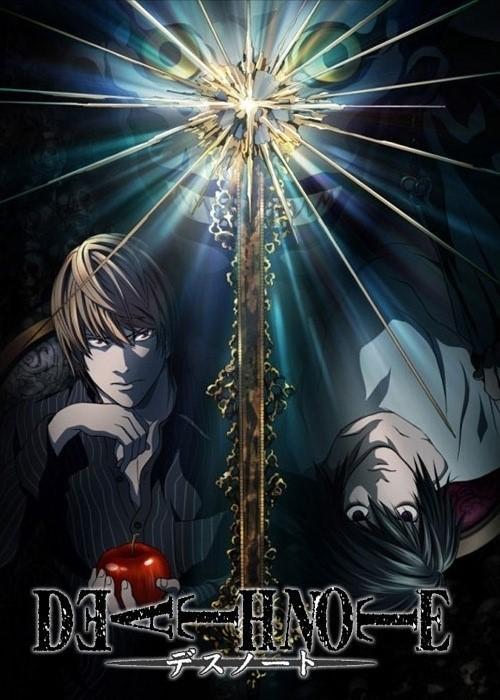 This is another boundary breaking show. It gives the message that if you do bad things with good intention for good of the people, it's still bad. This anime is about hero who wants to save others, and a psychopath who will kill all for achieving peace. It is detective-type story with main character being Kagami Light and Detective L. So for people who like cat-mouse race story, this show is definitely for you. This anime generally falls under starter pack for new comer in anime world.
Demon Slayer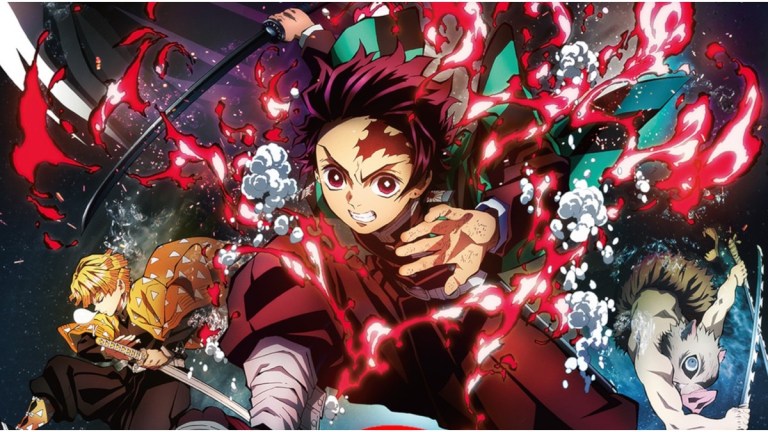 It's not boundary breaking in terms of characterization or in a story too but its boundary breaking in animation. When it first came out, people lost their mind over its animation. With awesome cinematography using excellent animation, this anime defined the new era in anime world. So, those who like to feel the evolution of anime world should not miss this one to feel the differences and how anime world changed with time.
The Promised Neverland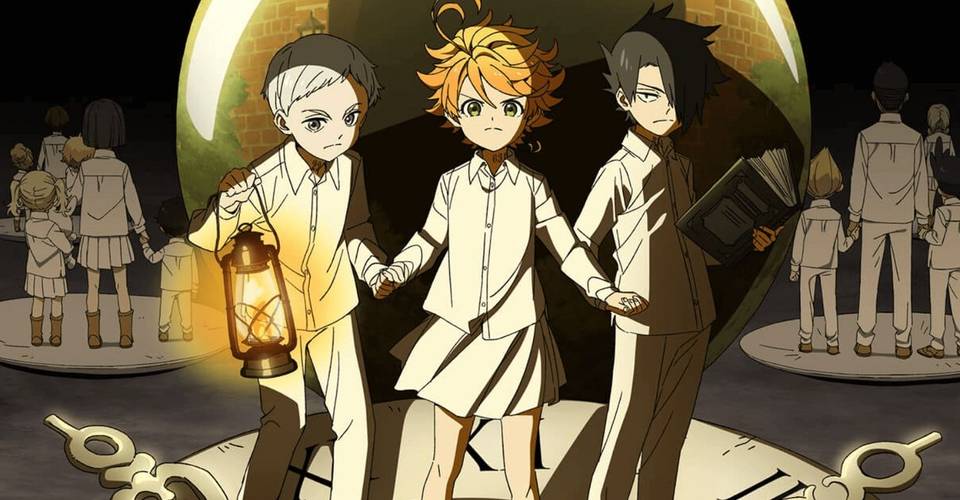 This anime belongs to the horror genre and took the genre to a whole new level. It has simple story with no as such monsters like creature, but it deals with a bunch of kids from age 4/5 to 12 years old, who are kind of genius for their age and are trying to run away from their orphanage which they found out is the place meant to harvest these kids for the monsters living out in the world. If you like horror genre then this shows is definitely for you and its animation is also of topnotch.
Okay, I am done! Now go check out on your own some of the best animes available and you know will what I meant. All I can say for now is, if you are multimedia entertainment fan then anime is something you have been missing for a long time. Containing entertainment of every genre, with topnotch cinematography using crisp animation and dealing with real world problem in a very subtle and metaphorical way, then anime is what you need to watch right now. Go watch it.
JPT story: Marry me because I am rich
"Marry me."
"I have a boyfriend."
"Dump him."
"I can't. I love him."
"Love is just a feeling. Leave him and that lovely-dovely feeling will be gone as well."
"I don't want the feeling to go away. I am happy this way."
"I can keep you much happier."
"Oh really? How?"
"I will get you a mansion with everything in it that you ever dreamt of; will have a swimming pool to the theatre, servants to caretakers. Give you the best car available. Invest in your passion and help you establish yourself as a successful businesswoman. Let you buy anything you want to have. Just imagine a life that you have everything and you can do anything before you die, would not have a perfect life? That's your happiness I am guaranteeing you if you marry me."
"WOW! So you are actually buying happiness for me! All this time, I was thinking one can't buy happiness, but you just claimed that you actually can.
"Yes, I believe happiness can be bought. You just have to be rich enough."
"Are you happy, since you are quite rich?
"Yes."
"Then why are you forcing me to marry you as if you are so desperate and in need of someone in life to fill your empty unhappy life?"
"I am happy already. Just that now I want a wife to complete my life."
"You don't know anything about me but you are so obsessed to marry me. It can only mean you are attracted to me and basically, you want to marry my outlook, and in return you want me to marry your money, isn't it? And you want me to carry your babies and raise them up, that your parents and relatives be happy and proud of your life. You actually want a machine that can produce babies and you are here to buy the machine at any cost since you have money. OR, you want to marry a girl that you can flash around saying "look what a hot and beautiful woman I found." It's all your ego and your life, isn't it?"
"You are overreacting to my simple interest in marrying you."
"Wow! so marriage is just that "simple interest" for you?"
"You are blind in love so you are not understanding how lucky you are that I am showing interest – the richest guy in town – that many girls would die to marry. Don't be stupid. Once all this love crap is gone, you will realize what a mistake you did by rejecting my proposal.
"Let me explain to you my love life. Every morning I wake up with his good morning message and that lightens up my day. You see? I start my every day with a smile. Then I go to the gym. He is my motivation to stay young, stay healthy. I probably would not hit the gym and jog every day, if he was not in my life. I would just be lazy most of the day. My career, my study, it all revolves around our future life and dreams and desires. We dream to buy our house in some place, we dream to buy a car and go around touring the country. We have lots of plans and dreams. All those plans and dreams keep me moving, keep me focused, and it is the same for him. Now, let's assume, I just leave him and marry you right away. I wake up with no good morning message and that would feel horrible. You may try to take his place but I don't have that feeling and connection with you, so I will never feel that exact oxytocin rush. You will give me the house but it won't be the same as the house I had dreamt to share with the man I love. You will give me the best car but the man sitting next to me would not be the man I love and I would feel empty. Servants would serve us dinner but I will be always missing the life where I would serve food for the man I love. Marrying you is like marrying Mr. Trump. I will have everything but not joy and happiness. And with this empty soul walking around your house and life, you too will feel sad and angry and guilty. Then our kids will suffer. That will make us more sad and depressed. You see, Mr. Richie? you can't really buy happiness.
"But once married, you have no choice than to accept me and you will learn to love me and all these filmy notions of romance will be back to cheer you up, darling. What's your problem?"
"Oh poor boy, you don't even know how love works."
"Ugh! Love, love love!! isn't there anything in life that will compensate romance and love and still keep people happy together?"
"Okay listen. I have a friend who I am sure would love to marry you. Wanna meet her?"
"I don't want to meet anyone. I just want you."
"Why is that?"
"Because I like you more than anyone else."
"There you go. You see? That "I like you" feeling matters more than anything. I like my boyfriend. I don't like you. Find somebody that you can like, and you be liked back for what you are to each other in wild. That's what marriage is all about. If you look for a breeding machine or look for a woman that can be bought, you will invite nothing but misery and sadness in your life. The Sooner you understand it, the better your life will be. Decades of togetherness defying the biology and nature won't work, Mr. Money guy."
Living is enough
JPT Story
Father: "Bachnu matra thulo kura ho? Bachna ta kukur pani bachirako chha" Is life all about living? What about achievement in life?
Son: Tell that to a wife whose husband is suffering from cancer and going to die soon. Ask her if she wants her husband lying and breathing and nothing much or she wishes him dead. Tell that to a mother who lost her son over a suicide that if doing-nothing-but-only-alive son would be enough for her or not. Tell that to a child who lost one of the parents who anyway wasn't doing anything in life.
Dad, you haven't lost anyone in life, so you can tell staying alive is nothing. When you lose someone then you will know staying alive itself is an achievement when millions die everyday prematurely.
I am alive, and that's an achievement itself. Greater achievement is to be successful, rich, popular, etc, I understand, but you know what is the greatest achievement? It is to stay alive happily and independently. All the success, money, popularity, this and that only falls in between the achievement and the greatest achievement.
Dad, I am alive, I am happy, and I am independent. Maybe, per your definition and perception, I am not achieving anything. But to me, this version of me is the highest form of achievement. Don't worry.
Hey KMAG Readers,
Glad to see you here. Since you are here, don't forget to drop your email address. We want to surprise you.
Much love and regards,
KMAG
Dear Love,
Let me tell you this again and again. I love you, loud and proud; deeply, madly, truly. Never thought, I would be loving anyone this much. You know, I used to find it funny when people say "I would die for you" but now I know such feeling is real, because I can relate. Damn! you got me.
Spending rest of my life with you was my biggest dream and I would want nothing more. Serving you, caring for you, growing old with you, they are the desires I long for every day, every second. Despite, I am calling off this relationship because it hurts to be an option. This may look harsh and hasty decision but trust me, I am saying this to you for the first time, but it has been in my head for many months now. So please take this as my final decision.
I know you have always tried your best to make me feel loved and cared, but even in those moments of love and care, I could sense you were only trying to be nice and babe, that hurts like hell. Every time when we were together in cafe, in street, in house party at friends place, I could see your mind and eyes were constantly searching for better one that you wish were with you instead of me. I pretended to never felt that way but deep inside, I always could feel "I am just an option" and it feels like shi*t to be "just an option."
I tried fooling myself zillions times "hey stop overthinking" but how can I convince myself with those arrhythmic steps, wandering eyes, lost and zoned out you even in my presence? You can pretend but not your nerves, not your lips, not your touch. I appreciate your attempt of trying out so hard to synchronise your verbal and non-verbal gesture but your biology just can't lie. Sorry babe, I have mastered over you. I wish I could never read those non-verbal gestures.
I know I am the one you would be happily settling with if you could not find someone better than me, and I know you would love me and care for me but again only if you couldn't find someone better. Yes, Yes! That I have been saying. That "being option" is killing me, my love. I don't want to be an option and live insecure forever fearing when you will find your ideal partner and me being dumped. I want to be The One, like the way you are to me, but you are not. And hey! it's okay, you don't have to be. When you find your ideal one, you will definitely be The One.
So love of my life, I am calling this off with heavy heart, drowning in the pool of tears but I know, it is still a better option than to be in somebody's life as an option, especially when that somebody is world to you.
Please don't try to find me to console me. I will find the solace in the agony because I know whatever the hell I will be going through for now will still be a temporary which is still better than the temporary feeling of being loved and cared just to fall in the same loop of "just an option," after some days.

I am giving up on you. Sorry!
Goodbye,
Hey KMAG Readers,
Glad to see you here. Since you are here, don't forget to drop your email address. We want to surprise you.
Much love and regards,
KMAG