Being an entrepreneur in Nepal
Being an entrepreneur isn't easy in a country where you are judged by money you make and not the impact you create. Your idea, your dream, your ambition are considered as threat than opportunity to collaborate for greater good. It's not easy to be an entrepreneur in a country where investors are interested to invest only if they can hijack your business. It's definitely not easy where rents are nothing less than 20,000 per month. And, it's definitely not easy where no one is interested to work for you for anything less than salary s/he would get abroad. Needless to talk about taxes and policy hurdles.
You are celebrated only on Facebook. In reality, you are secretly hated for your success and growth and popularity. It's not easy to be an entrepreneur in a country with leg-pulling culture.
Sometimes, it feels like entrepreneurship is just a new high-school band trend, where everyone wants to become next Metallica, with a dream to make a world tour, but in reality you are judged for your long hair, tattoo; no family support, costly recording, and no one to buy your album and sooner or later, you be like:
"Me and some guys from school
Had a band and we tried real hard
Jimmy quit, Jody got married
I should've known we'd never get far
Summer of 69"
Despite all that, there are some guys out there not giving up on their entrepreneurial idea. Finding a way out to resist the temptation of good paying job, home or abroad, and keep trying to make fortune here in one of the poorest countries itself. They don't remember themselves when was the last time they took the salary but still never fail to pay salary on time to colleagues working for him/her. Constant pressure from family and society to make good money but still not taking the shortcut route to money compromising the impact and ethics. Such guys are real entrepreneur to me. They exist.
I bestow my love and respect and support to them. You guys are in making of Bryan Adams despite living Summer of 69.
May you not give up.
Financial Literacy: Don't invest all your money. Save some.
An informative article on importance of saving in wealth management.
When it comes to money management, many people tend to think investment is the only thing to do but actually the wise thing to do is, diversify your fund.
lf you put all your money in investment, you are playing too risky, because investment is subject to market risk. A country can turn up and down overnight because of politics or natural calamity or many other reasons, and thus diversifying funds is the most important thing to do. As you can see in the illustration below, part of your money should be invested, part of it should be put in savings, part of it should be put for insurance and other long-term plans, to never suffer because of unexpected turmoil in the market.
Saving accounts thus should be part of your financial plan, where a bit of your money should be allocated. It also works as a passive income source, where your money grows with interest. As someone said in the comment in an earlier post, "For the current year, the inflation rate of Np is 4.2-4.3%. If the interest rate is more than this, then your money is increasing. Else, enjoy deterioration of your wealth in bank lockers."
What the gentleman is trying to say is, your 100 rupees saved in a bank account will become 96 rupees in one year because of inflation and to retain it in the same amount or bit more, you must find a bank that offers interest rates more than inflation rate. As you must have learned through an earlier survey, most banks seem to offer interest rates on a saving account at around 3% P.A. To be honest, that will not work in your favour and you must find a bank that offers more than 4% P.A.
Like for example, Muktinath Bikas Bank offers 5.01% interest rate for saving account according to their product, "Muktinath Sambriddhi Bachat Khata." There must be few other banks as well who may offer at a similar rate. You must keep your money in those banks.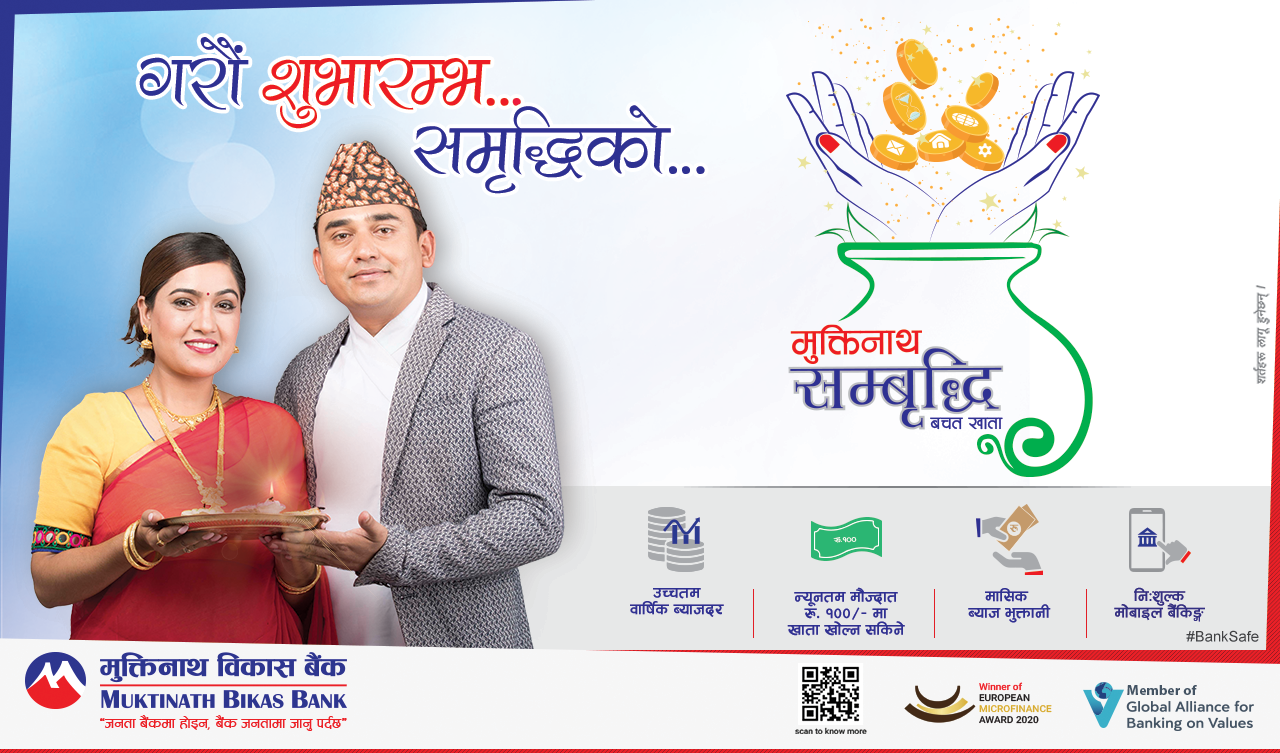 In short, to call yourself financially literate and grow your wealth,
1. Saving accounts should be part of your financial management.
2. While having saving account, make sure you put your money in a bank which offers an interest rate at more than the inflation rate.
3. Interest earning is a kind of passive earning, which is very important if you want to be rich.
This post is brought to you in partnership with Muktinath Bikas Bank as part of our mission of spreading financial literacy among our readers. You can visit their website to learn more about their services and products. https://www.muktinathbank.com.np/
Financial Literacy: Inflation, the rat that eats your money
This article is brought to you in partnership with Muktinath Bikas Bank as part of our mission of spreading financial literacy among our readers.
You must have heard many times people saying "10 years back, the price of momo per plate used to be 50 rupees and now its 100," "back then rice used to cost 50 rupees per kg and now it costs 100 rupees." In simple terms, they call it price rise (mahangi) and in economic terms, it's called inflation.
What is inflation
Inflation is the decline of purchasing power of a given currency over time. Like for example, if you could buy a packet of milk at 30 rupees but if it now costs 50 rupees, what actually has happened is a decline in purchasing power of the currency because of which, what you could buy at 30 rupees, to buy the same thing now you need 50 rupees.
In economic terms, it's not the price that has risen up but the purchasing power of the currency has decreased.
What causes inflation
Answer is complex, because well! economics is complex. Since this post is to give a simple guide over inflation, let's keep it simple. There are various factors that can drive prices or inflation in an economy but typically speaking, inflation results from an increase in production costs or an increase in demand for products and services.

Production cost: Let's say the government hiked the taxes, employees demanded a raise in salary, the farmer association raised the price of wheat, and all that increased the production cost of bread by 10%. That rise in production cost will rise the cost of bread. The bread that you could get at 20 rupees will now become 22.

Increase in demand: Because of lockdown, everyone is hoarding rice. Rice is in high demand. In free markets, the traders will raise the price of rice. Now, the rice that you could get at 50 rupees per kg will cost you 60 rupees.

That way, what you could buy at X amount, now you need to pay Y amount to get the same thing. That's inflation.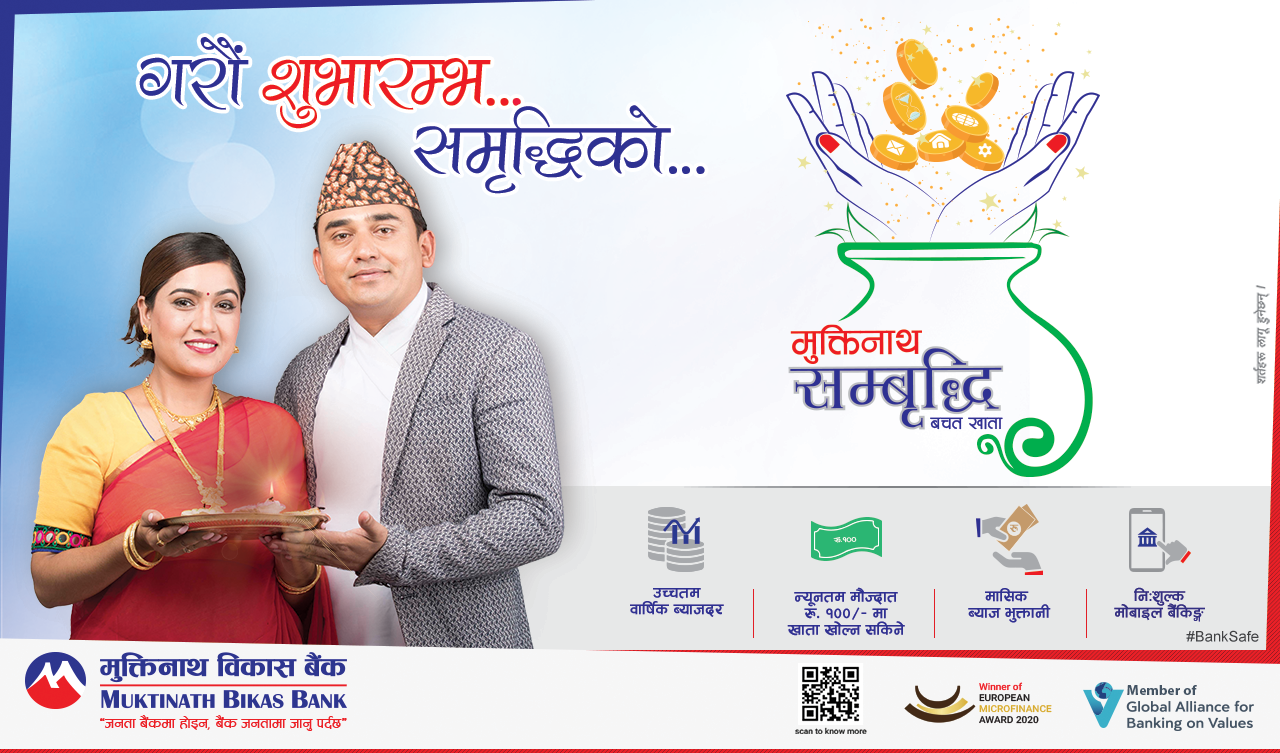 What inflation should mean to you
It should mean everything to you. Imagine you have 1 lakh in your account in 2021. In one year, the market inflated by 50%, meaning your 1 lakh has become 50 thousand. Of course, in 2022, you will still see one lakh in your account, but its actual value only equals to 50 thousands that of 2021.
Currency itself means nothing. The value of your currency is determined by its purchasing power. If in 2000 you could buy a packet of milk at 10 rupees rupees and the very same milk if costs 50 rupees now in 2021, technically speaking, the value of your money is eroded by times 5. That means, in 2000, if you had kept 50 thousands in your secret vault at home, in 2021, when you take that money out, that money would be worth only 10 thousands.
See, inflation eats your money!!
That is why inflation is the biggest concern of every government and economist. Generally, moderate inflation is considered good for economics and is aimed to be kept at around 2-3% by central bank or federal bank.
How to save your money from eating up by inflation
Simple answer, grow your money at a higher rate than the inflation rate. Keeping it under the mattress will only eat all your money in the long run.
There are two ways of growing your money:
Invest.
Give it to a bank.
Investing means putting your money into business. Say, if you have invested 100 rupees and it earns you 200 rupees, your money has grown by 100% which by adjusting with inflation rate of 5%, it has still grown by around 95%.
However, investment is subject to market risk. 100 rupees invested may also become Rs. 10 if business fails. That's why wise financial advice is – never invest all your money and instead put some over saving accounts that you would earn interests.
There are different types of saving accounts out there offered by banks ranging interest rate from 2% to 7% depending on type of saving accounts. This is where you should be careful.

Since now you understand inflation, imagine this – you keep your money in bank that offers you 2% interest, whereas inflation rate is 4%. In this case, even by keeping your money in bank, your money is still being eaten up by inflation.
Never keep your money in banks that offer less interest rate than inflation rate!
Many people's confusion and the solution
Many people, especially youth, are not interested to locking their money in bank in fixed deposit because they may not be able to use or pull their money when they want before the maturity. Instead, they want it to be in a floating state. That way, they have their money in bank and still have the freedom to pull or use it anytime they want.
Problem with the most of such saving account is that they offer very little interest of 2-3%, but since now you know, it is always wise to find a bank that offers interest rate higher than the inflation rate, Muktinath Bikas Bank has come up with the solution to your dilemma through saving account "Muktinath Sambridhi Bachat Khata." Unlike a fixed deposit account, you can draw your money at anytime you want yet you will be earning interest at 5.01%, which is higher than the predicted inflation rate for the year 2021. Another interesting and impressive feature of this saving account is that you earn interest on a monthly basis, unlike standard practice in the market of quarterly payment.
The perfect solution for those who don't want to lock their money in fixed deposit yet want to earn interest more than the inflation rate.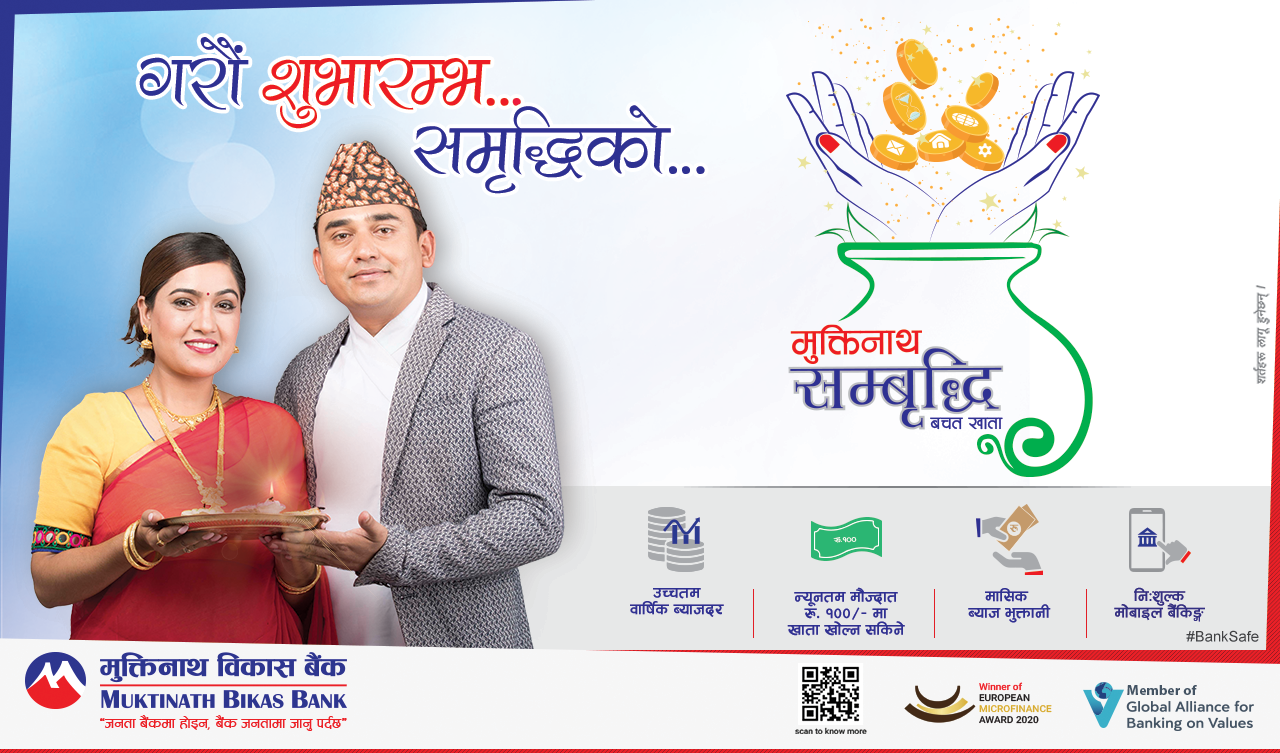 Hope, this article helped you to get the clear understanding of what is inflation, how it affects you and your money and how to safeguard your money from being eaten up by inflation. Also, hope you liked the solution offered by Muktinath Bikas Bank. You can apply for theMuktinath Sambridhi Bachat Khata by CLICK HERE.
We are poor because we hate money
"If you hate rich people, if you hate money, if you hate how economy works, you are destined to die poor," a wise man once told.  
During my recent Bangalore visit, I got to meet some start-up founders.  One of them was a lady probably in her mid-20s. Her company is into digital marketing. They call themselves "branding experts" and they claim themselves to be "quite creative." I went through couple of videos made by them and also couple of their works. They also do social media marketing. I asked, "how much do you guys charge for handling a page?" She said "depends…starts from 2 lakhs." She employees 15+ people in her start-up.  

Met another team who runs a research company. They charge anywhere between 5-25 lakhs for conducting a market research.  Likewise, had also met entrepreneurs, business enthusiasts, freelancers. They all have similar stories, similar spirits and passion and they all are hungry for money, bold enough for money. 

By meeting them and listening and checking out their works, I didn't find myself small or inferior, nor I find people from my hometown less creative or less talented, but I noticed there is something in them that we don't have. That is, guts to throw numbers, guts to dream big numbers, guts to chase numbers. Personally, my heart would tremble to ask 6-digit fee for a consultancy or a month-long research and there they are, asking the number just for a social media handling.

By the time, they start their business, they are in few crore valuation. In a year or two, 10 cr company. In 5 years, 100 cr company. That's the trend and target, they all are up to. On the way back home, I was thinking, why do we fear so much to dream big numbers? why do we tremble? why are we so cheap? why do we settle with peanuts? and many similar questions.  Maybe because we grew up thinking as if it's insane to think big numbers, chase big numbers.  We label it with madness, greed, and what not all. Maybe in all these, I am somehow psychologically and culturally programmed to think big, dream big, ask big. In this mindblock and hesitation, I die.