Don't ignore local market and opportunities
There was this group of youths, the typical youths that you see in government colleges, living in rented houses, know nothing much about world and trend, speak in pure Nepali, quite poor in English, do not party, do not hunt pubs and gigs and concerts, mostly in their own world and roaming around cities via public busses.  From a Kathmandu dwellers' eyes, the typical "pakhe"

I have seen these people rising from "pakhe" to "kathmandu ko gharwala."  They earned so much of wealth in last 10 years that they now roam around in 4-wheelers.  They did everything, from selling "masala," clothes, ran dairy, to cooperative finance company to real estate.  On the other side, many urban youths, who got house in Kathmandu, went to good school, good +2 colleges, good access to world news and trends, good with English to French, they have been where they were 10 years back.
Here, I learned very important thing from the former kind.  They are too good with grabbing opportunities.  They keep themselves up to date with all kinds of ads, contract tenders, government announcements, programs and allowances.  Let's take the latest "Ghumphir Barsa 2073" for example.  This is a government initiated program, which has millions of rupees allocated.  The former kinds, as soon as they learn about the news, they go approach the tourism board, they find out how they can grab advantage from, they apply for contract, they apply for partnership.  The other kind, who think themselves so good with designing, so great with planning, so awesome team, got great education and all, hesitate or laze to go to tourism board to explore the business opportunity.
This is what the problem I am seeing with modern-day entrepreneurs, especially who think themselves global thinker, creative, well-educated, well-exposed, but terribly bad in grabbing opportunity from local markets and government.  If you go to US Embassy website, there are some programs scheduled.  If you go to UN website, there are some proposals waiting for you.  Many of us don't go anywhere, search nothing; we don't turn over newspapers and search for tender notices or program announcements.  We just want to sit back at our chair waiting for someone to knock the door to grant opportunity.  That's not how world works.
So, to all entrepreneurs out there, go check newspapers, make a habit of checking websites of NGO/ING every now and then, reach out government offices and departments to learn about any programs and movements that they initiate, apply for it, compete for it.  Keep trying, keep trying, even if it's not easy.
There are so many opportunities and openings happening every day, we know nothing about because we just don't know to look at right place, don't like to step out of house to learn more.  We just want to be self-proclaimed best that needs to be given opportunity at his door.  Reconstruction project is going on, constitution awareness program is going on, tourism promotion is going on, NGO/INGO projects are going on, and within all these, there are money involved, and thus the business involved.
if the guys from no where, with no as such charm or skills or required knowledges can grab those contracts and opportunities, you too can do that.  You just need to know where to look for and how to grab them.  Sitting at home and waiting for opportunity to knock the door, will never make you real entrepreneur.
Financial Literacy: Inflation, the rat that eats your money
This article is brought to you in partnership with Muktinath Bikas Bank as part of our mission of spreading financial literacy among our readers.
You must have heard many times people saying "10 years back, the price of momo per plate used to be 50 rupees and now its 100," "back then rice used to cost 50 rupees per kg and now it costs 100 rupees." In simple terms, they call it price rise (mahangi) and in economic terms, it's called inflation.
What is inflation
Inflation is the decline of purchasing power of a given currency over time. Like for example, if you could buy a packet of milk at 30 rupees but if it now costs 50 rupees, what actually has happened is a decline in purchasing power of the currency because of which, what you could buy at 30 rupees, to buy the same thing now you need 50 rupees.
In economic terms, it's not the price that has risen up but the purchasing power of the currency has decreased.
What causes inflation
Answer is complex, because well! economics is complex. Since this post is to give a simple guide over inflation, let's keep it simple. There are various factors that can drive prices or inflation in an economy but typically speaking, inflation results from an increase in production costs or an increase in demand for products and services.

Production cost: Let's say the government hiked the taxes, employees demanded a raise in salary, the farmer association raised the price of wheat, and all that increased the production cost of bread by 10%. That rise in production cost will rise the cost of bread. The bread that you could get at 20 rupees will now become 22.

Increase in demand: Because of lockdown, everyone is hoarding rice. Rice is in high demand. In free markets, the traders will raise the price of rice. Now, the rice that you could get at 50 rupees per kg will cost you 60 rupees.

That way, what you could buy at X amount, now you need to pay Y amount to get the same thing. That's inflation.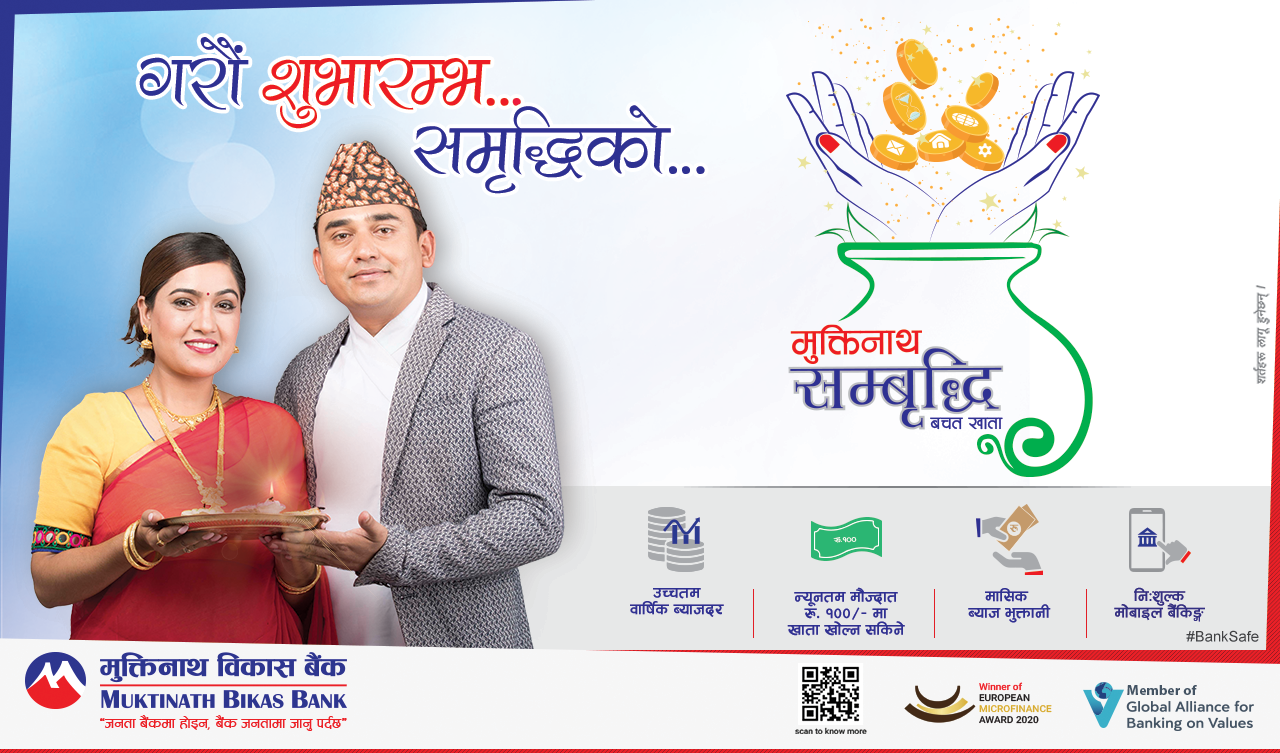 What inflation should mean to you
It should mean everything to you. Imagine you have 1 lakh in your account in 2021. In one year, the market inflated by 50%, meaning your 1 lakh has become 50 thousand. Of course, in 2022, you will still see one lakh in your account, but its actual value only equals to 50 thousands that of 2021.
Currency itself means nothing. The value of your currency is determined by its purchasing power. If in 2000 you could buy a packet of milk at 10 rupees rupees and the very same milk if costs 50 rupees now in 2021, technically speaking, the value of your money is eroded by times 5. That means, in 2000, if you had kept 50 thousands in your secret vault at home, in 2021, when you take that money out, that money would be worth only 10 thousands.
See, inflation eats your money!!
That is why inflation is the biggest concern of every government and economist. Generally, moderate inflation is considered good for economics and is aimed to be kept at around 2-3% by central bank or federal bank.
How to save your money from eating up by inflation
Simple answer, grow your money at a higher rate than the inflation rate. Keeping it under the mattress will only eat all your money in the long run.
There are two ways of growing your money:
Invest.
Give it to a bank.
Investing means putting your money into business. Say, if you have invested 100 rupees and it earns you 200 rupees, your money has grown by 100% which by adjusting with inflation rate of 5%, it has still grown by around 95%.
However, investment is subject to market risk. 100 rupees invested may also become Rs. 10 if business fails. That's why wise financial advice is – never invest all your money and instead put some over saving accounts that you would earn interests.
There are different types of saving accounts out there offered by banks ranging interest rate from 2% to 7% depending on type of saving accounts. This is where you should be careful.

Since now you understand inflation, imagine this – you keep your money in bank that offers you 2% interest, whereas inflation rate is 4%. In this case, even by keeping your money in bank, your money is still being eaten up by inflation.
Never keep your money in banks that offer less interest rate than inflation rate!
Many people's confusion and the solution
Many people, especially youth, are not interested to locking their money in bank in fixed deposit because they may not be able to use or pull their money when they want before the maturity. Instead, they want it to be in a floating state. That way, they have their money in bank and still have the freedom to pull or use it anytime they want.
Problem with the most of such saving account is that they offer very little interest of 2-3%, but since now you know, it is always wise to find a bank that offers interest rate higher than the inflation rate, Muktinath Bikas Bank has come up with the solution to your dilemma through saving account "Muktinath Sambridhi Bachat Khata." Unlike a fixed deposit account, you can draw your money at anytime you want yet you will be earning interest at 5.01%, which is higher than the predicted inflation rate for the year 2021. Another interesting and impressive feature of this saving account is that you earn interest on a monthly basis, unlike standard practice in the market of quarterly payment.
The perfect solution for those who don't want to lock their money in fixed deposit yet want to earn interest more than the inflation rate.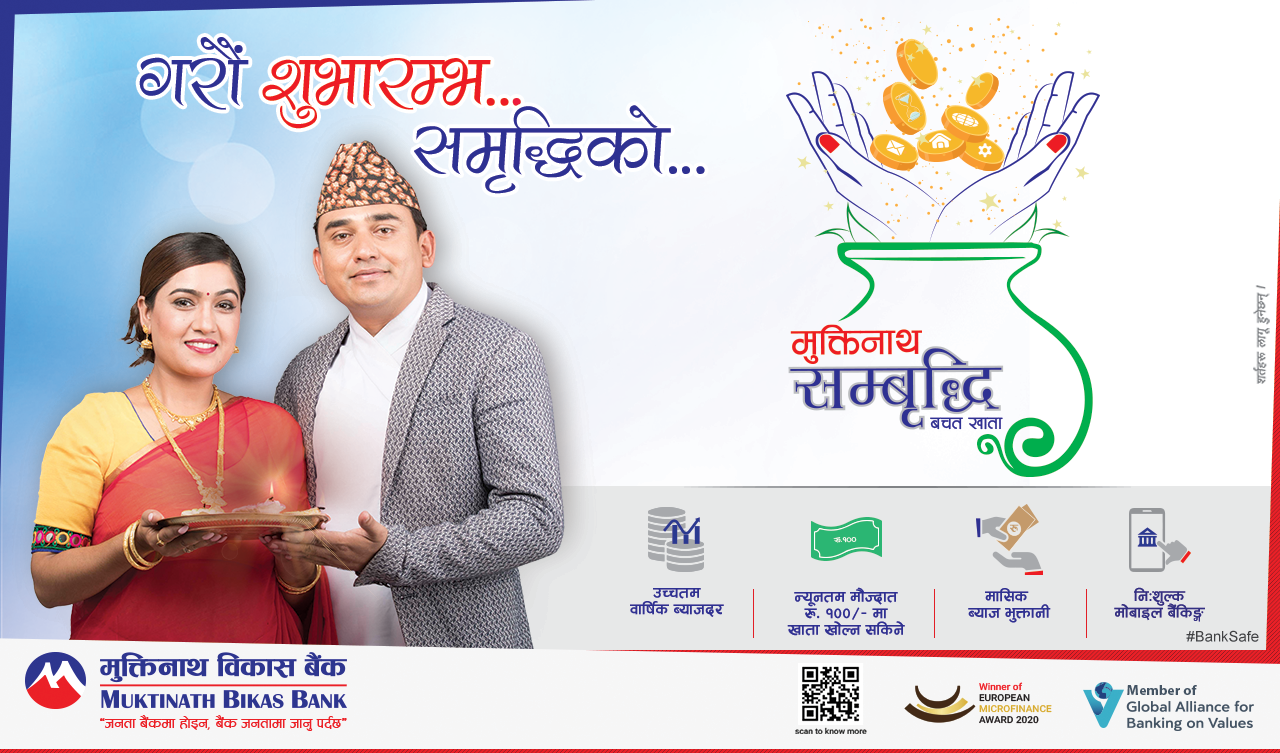 Hope, this article helped you to get the clear understanding of what is inflation, how it affects you and your money and how to safeguard your money from being eaten up by inflation. Also, hope you liked the solution offered by Muktinath Bikas Bank. You can apply for theMuktinath Sambridhi Bachat Khata by CLICK HERE.
Just how a germinating seed needs water, sunlight and proper nutrients to grow into a beautiful plant, any budding entrepreneur also needs funds to implement his/her startup ideas. This initial investment which helps to cover up the basic operating expenses, research and development expenses etc to grow the business until the product itself starts generating revenue is called Seed capital or Seed funding. Generally, seed capital is considered as the first round of investment until one develop his/her business to a certain level after which he/she can find venture capitalists to invest in them. So, where does the seed capital come from? Some of the easy sources may include :
Friends or Family
Crowd Funding
A seed-stage angel investor
Corporate seed funds for startups
Self – financing
Government subsidized loans and grants
Finding an investor can be a challenging task as your startup is still in conceptual phase. Generally, the banks often ask for collateral against the applied loan. Even more, the interest rates may be high and not every person can afford to take the risk. On the other hand, investors may invest in you and your idea in exchange for certain equity in stake. This means you will be losing your share of full decision making authority over your business in exchange for his contributed amount of capital. However, reaching out for friends and family or using your own savings is always a good idea if you don't want to get involved in debt. There are also government grants and subsidized loans in recent years that plan to support to aspiring entrepreneurs in the country. So, before you make your decision, make sure to do a good research and weigh all the pros and cons of each source to find one that actually compliments your business model, as it plays a determining role in the future of your business.
The author is a CA student.  If you want to add more information on the given post, please comment below and your comment will be incorporated in the article.
---
SINCE YOU ARE HERE:
Join Our Team:
Do you love writing? Be our writer.  CLICK HERE for more details.
We are looking for Interns.  Mail your CV to kaagmandumagazine@outlook.com.
Show Your Support: 
Running a media is a costly work, especially when are quality driven.  Show your support by:
SHOP TO SUPPORT

:  CLICK HERE to explore our e-commerce page and make a purchase.

DONATION

:  Your small donation can make a difference.  Express your interest by mailing us to kaagmandumagazine@outlook.com
Help Us Getting Better:
We put our utmost effort in creating genuine contents, factual and rational, and been working  hard to give best experience to our readers and users.  However, there can be mistakes, glitches and lapses.  Help us getting better by correcting us whenever you notice false information or wrong facts in our posts.  You can do that by commenting on the post or by mailing us in kaagmandumagazine@outlook.com.  Also, if you experience any bug in our website or any kind of issue in our website, let us know immediately by mailing us.
Thank you for your time.  We are better together.
Smartphones are very expensive in Nepal – Here's Why!
It is no news that the price of smartphones in Nepal is crazy. I mean, yes, we might be used to with expensive prices, but compare those prices to international ones, or even the neighbouring country for that matter, and you'll know. When you allocate some budget to get a good phone, you check out reviews and stuff. And just when you think you can have the one, you have your heart set on, the price differs – by a lot! And it is, of course, common to accuse retailers here of extracting a large profit, but there are also quite a few reasons why smartphones are so expensive in Nepal.
1. Taxes, Taxes
The current fiscal year of Nepal brought quite a few changes in the Nepali tax policies. Prices of almost everything went up, including electronics and gadgets. Before this new tax policies, smartphone importers paid only 13% of tax. And on top of that, 40% of VAT was refunded to them at the end of the fiscal year. That made it a net total of 7.8% on taxes.
But with the new policy, the 40% VAT refund has been waived. And in addition to the 13% tax, another 5% of excise duty has been added, making it a net total of 18.65% on taxes alone! And that is enough to stir the prices of such phones and gadgets upwards. This, however, is only for smartphones. There are other policies for other electronics and automobiles.
2. Distribution Channels
The economy of the country is not strong enough to attract official retailers themselves. For example, we only have Samsung, Huawei and Xiaomi's official presence in Nepal. But for other phones, they arrive through various distribution channels. There are agents, regional distributors, wholesalers, etc. before the products even make it to retailers. And with each part of the distribution channel nicking off some profit, it's only natural that the prices go up.
How does it work? First, there's the company, i.e. the brand itself. Then come the National Distributors (NDs), followed by Regional Distributors (RDs), Retailers and Mobile Stores. NDs import the smartphones for which, they pay a certain bank guarantee to the brand. This assurace financial safety to the company as well. The same thing happens with NDs and RDs. RDs are responsible for placement of phones to retailers, who, in turn, deal with mobile brands. Hence, this creates a long chain, where each party involved has a certain profit margin.
Also, NDs have their own team of sales promoters, who promote their products in mobile stores. Ever seen someone in the company mascot's costume? Yeah…that's them. They also have their own marketing team, sales officers and product team who help improve sales and marketing of a product. As for RDs, they possess local level knowledge of the market, and maintain good relation with retailers. Thus, from the company's point of view, these parties are necessary link in the chain too. So, we can see why they are needed.
And if you ask why don't the company's bring the phones straight to retailers, here's why:
3. Lack of proper e-commerce
The smartphone marketplace of Nepal, or any other small developing countries for that matter, differs a lot from international scenario. Many phone companies have a strong presence in e-commerce and sell their product online via sites like Amazon, BestBuy, GearBest, etc. And they even provide various discounts from time to time. Their online presence is so strong that they even have online exclusive brands!
For example, there are brands like Realme, which is an online exclusive brand internationally. Honor, is also an online exclusive brand but is slowly moving to offline as well. Samsung's new phones, the M-series are also online exclusive. But, in Nepal, all of these three are sold offline. Because, the e-commerce platform is not very developed. There is lack of proper e-payment gateways, and most people hesitate to buy things online, for good reasons.
This leads to popularity of brick-and-mortar stores, which increases the expenditures of phone retailers. And that too, leads to an increase in pricing. If you compare the pricing of Honor phones in Nepal with international market, you'll know!
4. Economies of Scale
If you are a little bit familiar with the Economics, then, you probably know the economies of scale – i.e. larger the quantity, lower the price. It applies almost anywhere – from printing stuff, to banquet halls and yes, smartphones. Since the economy of Nepal is not as strong, the number of phones sold in the country are a lot less than in others.
While smartphones ship by the millions in other countries, we play in thousands here, and only among hundreds for very expensive flagship ones. This affects the cost per unit of these products, hence, adding up more burden to their prices.
5. Everything is imported!
This is no surprise. Since almost all of what we use are imported, smartphones are the same. What I mean is, there are no in-house manufacturing plants to make smartphones, or even assembling houses to assemble components. Countries like China and India have their own manufacturing plants, so, they can price the phones accordingly.
When whole gadgets are imported instead of parts, the excise duties are considerably higher. Add the distribution channelling to it, and shipping costs, you get the Nepali prices for smartphones!
So, why are smartphones so expensive in Nepal? You have the answer.
A version of this article appears on GadgetByte Nepal. Do check the website for more tech-news and such.