Gauthali, a music video worth a praise
I have always been a big fan of music videos from India or other Asian countries for its details in terms of visual composition – like how they obsessively care about color pairing, theatre dressing, props, and all the little things that subliminally wow our inner conscious. The level of effort being put in such videos for small details are the reason why a video looks lively and beautiful and not bland and boring done for sake of making. Something I always used to miss in most of Nepali music videos, until one day "Gauthali" Popped up on my newsfeed.
Gauthali, a song by "Pahenlo Batti Muni," is indeed a great song, but the official music video steals the bigger credit and thanks to the video production team, Kathaharu. The whole team have done a commendable job in composing the video and amplifying the charm in the song, through the brilliant visual presentation.
The music video has a simple storyline of a couple who moves in to live together and the usual ups and downs in their relationship thereafter. Seems like a live-in relationship, which is not so mainstream yet in Nepali society. Other than that, there is nothing new in the story. However, the most wow and fascinating thing about this video is the amount of effort being put in presenting the story both in terms of acting and filming.
Characters and Acting
That characters represent everyday people, in everyday life and not the mainstream entertainment industry defined model-like character in fancy clothes and makeups.
I personally feel so real and genuine with such character picks, as it breaks the stereotype that one most have certain attributes to be a music video model and second being it is not necessary to have "popular face" to get views. What's important is not who is in the video but how comfortably and confidently they are playing their role, which the characters in "Gauthali" have truly proven themselves with their brilliant acting keeping it as natural as possible.
And cheery over the cake– all those cute little moments, which every couple could relate.
Props and Theater dressing
I don't remember watching any music video from Nepal putting this much of effort in creating a whole interior and ambience to fit with the story without making it loud and extravagant.
They actually painted the door too. Loved the color selection.
And all the little things…
Wait! compare this scene below with the earlier one. There were no curtains, no lamps and stuffs. Basically, the first scene is from while moving to the new house and this scene being after moved in.
There is this particular scene in the time-lapse fashion, where there are around 40 unique shots with each shot creating variants with tiny details.
Only actual passionate team can think of this level of perfection and dedication in creating a scene that many would not anyway notice.
Technicals
Lastly, editor has done a great work with color grading and color correction maintaining the consistency throughout and blending them well with the story and moods as story demands.
Likewise, the whole technical team have clearly put an utmost dedication and effort in creating this masterpiece. The lighting, framing, angles and rolls everything seems so professionally done, of course except few places where could be better.
In short
This music video is a work of genius, a touch of perfectionist, that shall outstand as a sample for many to get inspired and influenced by in coming days. Made at around 4 lakhs budget, this video is the proof that video production team from Nepal are no less equipped with talents and creatives, who can color the whole set to draw their vision and concept at as little price as 4 lakhs.
Meet & Greet: Pahenlo Batti Muni
EVENT DATE: December 19th, 2021 (Sunday)
EVENT TIME: 5 PM – 8 PM
EVENT LOCATION: Doko Deli Restaurant, Jhamsikhel
AVAILABLE SEATS: 100
EVENT TYPE: Ticket-based.
"Pahenlo Batti Muni" is an emerging Nepali band, popular among Nepalese youth for its experimental rock genre music with strong lyrics, soothing melody and calm performance. Through their songwriting and music, Pahenlo Batti Muni tries to make sense of the worlds around and within themselves. Formed in October 2015, Pahenlo Batti Muni is Bikram Bashyal (Guitar), Kus KC (Bass), Lav Jung Chhetri (Drums), Pravesh Thapa Magar (Guitar) and Rochak Dahal (Vocal).
About The Event
"Meet & Greet – Pahenlo Batti Muni" is an event happening in Doko Deli Restaurant, Jhamsikhel, where the band and their fans/followers will be brought together under a roof to showcase their love and works for each other through performance, interaction, and networking. In between the show, there will be games, gifts and prizes, and lots other fun activities. Depending on the ticket type, there will also be complementary foods and drinks and lot more.
TICKET OPTIONS
PLATINIUM – Rs. 5000
GOLD – Rs. 2000
SILVER – Rs. 1000
BRONZE – Rs. 500
BOOK MY SEAT
Please fill up the form below to book your set, or CLICK HERE. After that, selected ones will get a call from us to proceed further with the payment.
MEET & GREET
Your long yearned wish to meet your favourite artist/band or public figure is becoming the reality. KMAG is pleased to announce you "Meet & Greet" event where you will get an opportunity to meet and connect with your favorite personality or group.
We all have our favorite bands that we are die-hard fans of. We all have that our favorite singers who play in a loop in our playlist. We all have our own HEROES who inspire us. We all have those public figures who we wish to ask many things. We all have that ideal network or group of people we want to get connected to.
"Meet & Greet" is an event concept aiming to connect artists/bands/public figures with their respective fans and followers by bringing them all together over foods and drinks in one location where they get to learn about each other, showcase their works and loves for each other, earn more admiration and respect for each other, that when they go to bed, they go with beautiful memories. We believe, the event will bring a cultural shift on how artists/bands/public figures have been consumed. In the age of the internet, the essence of human connection has been lost. Thus, Meet & Greet is a project to revive that fundamental aspect of human society.
As said by Olivia Wilde, "We need to remind ourselves of the beauty of human connection and of nature and pull ourselves out of devices for a moment and appreciate what it is just to be human beings," MEET & GREET is all about that just-being-a-human moment. And in all these meets, luck clicks…you never know.
UPCOMING MEET & GREET
Please check out the list of "Meet & Greet" events that we plan to do and book the ticket that fits within your schedule. Details on Ticket prices and Offers for the respective events are available once you click "BOOK MY SEAT."
December 19th, 2021 (Sunday) – 5 PM to 8 PM
PAHENLO BATTI MUNI
One of the emerging bands from Nepal is set to join our MEET & GREET event.
Anime is not only for kids
Comic books was part of my growing up, and then came English movies and series. I am that "Government school guy," which means my English was terrible (it still is but it was worst). Thanks to the subtitles, I would watch anyway and with time, things started getting smoother and easier for me as English didn't seem that hard. Until now, I was still a Hollywood fanboy. It's only after meeting that one friend in college, who happened to be a big fan of anime, that I learned about that thing. At first, like everybody else, I thought anime is cartoons made for kids. The friend introduced me to anime world, and through him, I learned that there is this one anime called "One Punch Man" that anime community is going gaga about. So, I got curious by the title and gave a shot. Guess what? I got hooked with anime like magnet to iron. And here I am giving my opinion about anime and why it is superior form of entertainment in this world filled with movies and TV shows. Yes, SUPERIOR!
So, what is anime?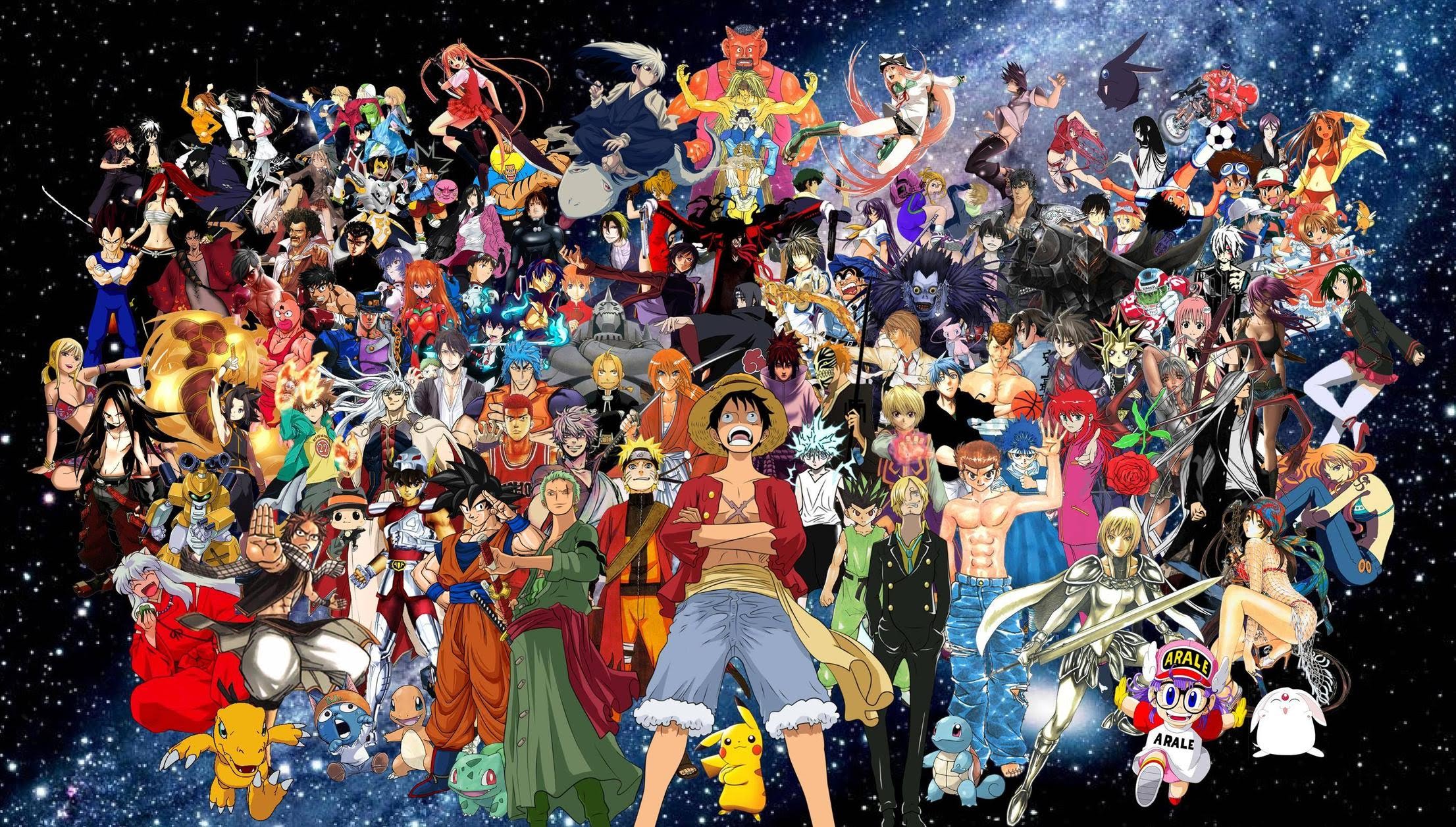 Anime is just the animated motion picture version of comic book called Manga. Manga is the original source materials for the anime. It is a picture book with all the actions, dialogues, and everything that a comic book contains produced by exceptionally good and creative artists. It can differ from simple kid shows to shows which deals with heavy real world politics too.
The original source of these mangas and anime are from Japan but nowadays it's spreading into other countries like Korea and China too. Mangas and anime are so popular in Japanese culture that it is part of school curriculum.
My recommendation
There are lots of high quality animes out there. Some of my favourites are:
One Piece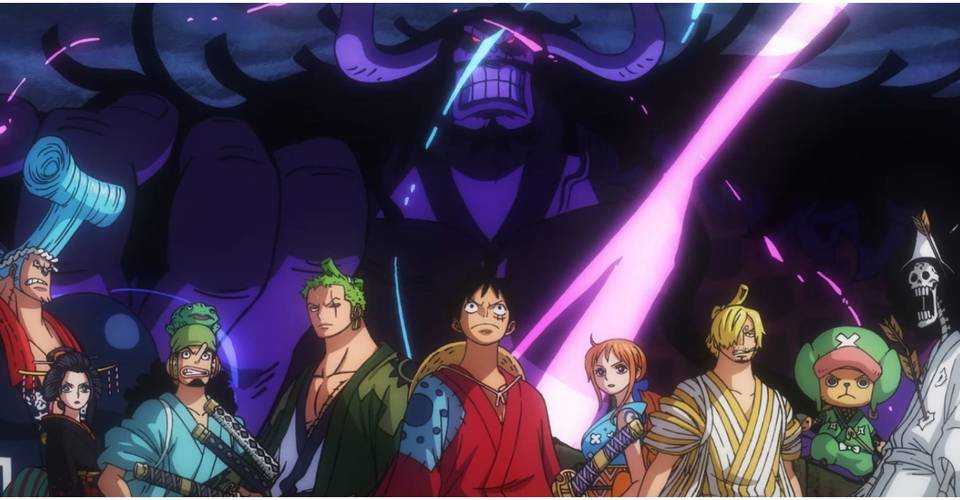 This is my favourite among all the favourites. This was first published around the year 1999. The storyline is about pirates and their shenanigans. It's kind of light hearted with touch of comedy but it actually sends out the message related to an oppression of the people by those from a higher power; it covers racism, slavery; shows what real freedom feels like, so for people who like deep characterization, value of friendship, value of dream and tackle of real world problems, then this show is definitely for you.
Death Note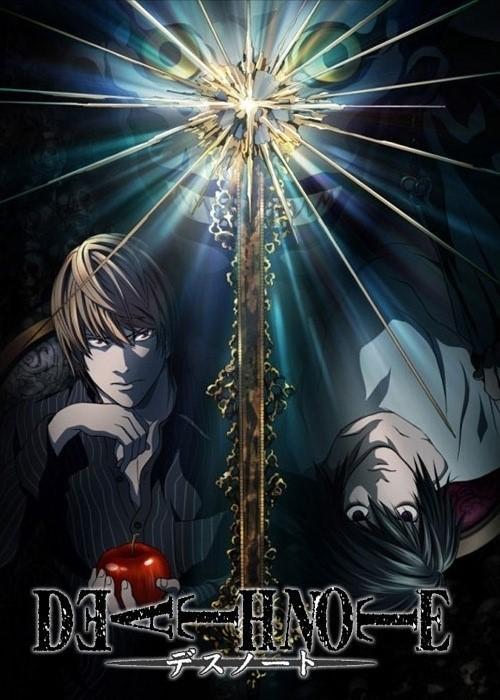 This is another boundary breaking show. It gives the message that if you do bad things with good intention for good of the people, it's still bad. This anime is about hero who wants to save others, and a psychopath who will kill all for achieving peace. It is detective-type story with main character being Kagami Light and Detective L. So for people who like cat-mouse race story, this show is definitely for you. This anime generally falls under starter pack for new comer in anime world.
Demon Slayer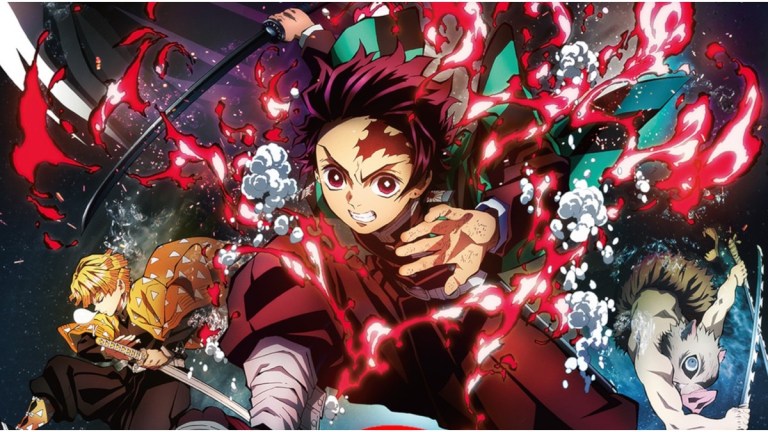 It's not boundary breaking in terms of characterization or in a story too but its boundary breaking in animation. When it first came out, people lost their mind over its animation. With awesome cinematography using excellent animation, this anime defined the new era in anime world. So, those who like to feel the evolution of anime world should not miss this one to feel the differences and how anime world changed with time.
The Promised Neverland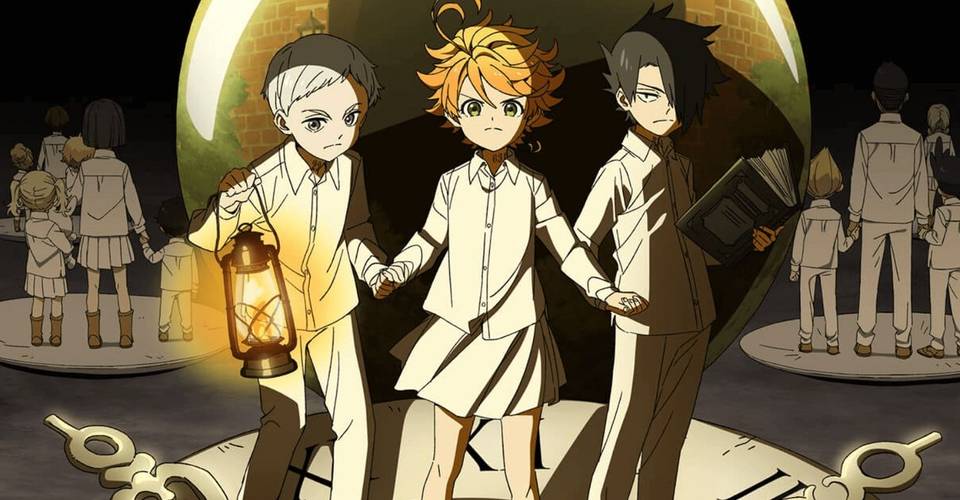 This anime belongs to the horror genre and took the genre to a whole new level. It has simple story with no as such monsters like creature, but it deals with a bunch of kids from age 4/5 to 12 years old, who are kind of genius for their age and are trying to run away from their orphanage which they found out is the place meant to harvest these kids for the monsters living out in the world. If you like horror genre then this shows is definitely for you and its animation is also of topnotch.
Okay, I am done! Now go check out on your own some of the best animes available and you know will what I meant. All I can say for now is, if you are multimedia entertainment fan then anime is something you have been missing for a long time. Containing entertainment of every genre, with topnotch cinematography using crisp animation and dealing with real world problem in a very subtle and metaphorical way, then anime is what you need to watch right now. Go watch it.