How to deal with Corona-induced crisis
Lockdown 2.0 begins today in Kathmandu. Back to the life where everything is uncertain. "Hello, anxiety my friend, please kick in."
Most of the times, it's the second blow that hits you hard, makes you bite the dust to never get up; the hope and optimism, that you were standing on and keeping you strong goes off in second blow.

Lockdown 2.0 seems like going to be the second blow for many. Many will probably give up now.
Pre-lockdown, most of us had our plan all set for life. Entrepreneurs had their business idea ready to execute or ready for pitching to investor. He could see his future and was excited to reach there. Students had their education goal set; would do this, would do that. Lovebirds had their plan, artists had their plan, everyone had some or other plans. If no plan, at least had a hope. And then, BOOM! Corona happened followed by lockdown 1.0 and now lockdown 2.0.
You for sure have heard many times people saying "life is not easy." That's true, because it has never been easy for any generation. Think of World War time. It lasted from 1939 to 1945. Time travel to the era and imagine the life of Japanese, that of Germany, Polish, British; imagine the American society with all their men in battleground, with children and wife back home. Imagine the hardship that generation from then had to bear. Despite the hardship, some people didn't give up. They decided to marry anyway, they decided to carry on their study anyway, they decided to still be hopeful about future and make children. These people made some babies in 1950s, who would be known as Bill Gates and Steve Jobs.
You don't need to go that far. Maoist insurgency in Nepal that lasted from 1996 to 2006 was enough to understand human world. It was not an easy time. Businesses, opportunities, prospects, lifestyles, education, everything was compromised. A depressing period with looming uncertainties, chaos, pessimism, yet some people didn't give up, and we are the result of those people who didn't give up. Because they still sent us school despite the uncertain future, because they still run their business despite the negative growth, because they still took a job despite low salary, some of us could become doctor, engineer, lawyer, entrepreneur or manager.
The point is
ups and downs are part of life. Just like that, ups and downs are part of human world, economy, environment. Maybe, it's nature's way to correct, to tame, to balance to maintain the ecosystem, and in such ups and downs, filtration happens, distribution happens, filtering out weak and unfit. Maybe.
Whatever, the truth is we are passing through lows, where our economy will be down, job market will crash, earning will be uncertain; this is not the time where everyone can dream to be billionaire, plan exotic vacation, live that Hollywood-like lifestyle — not even the time that you can get your favorite bike, go for a road trip or hang out with your favorite people in your favorite cafe. You even have to think twice to upgrade your mobile phone. To squeeze your life further, you may be assigned an extra responsibility of taking care of your parents and home, as they don't get rent income anymore.
Think as worse as you could and that probably gonna be your reality. That's the phase our generation is passing through. Hope is a beautiful thing, but same time, it's equally important to be prepared for worst, without which we will not be able to handle the harsh reality and that's when we give up, we make extreme decision, we push ourselves into the blackhole of depressive state; we mess up in personal relationship, we can't think right, don't think straight, and all the terrible things happen, ending up becoming a loser.
Winners are those who survive this difficult time, and still keep doing what's needed to be done regardless of uncertainties and difficulties.
If you are a student, don't wait for the perfect time and situation to study with bang. If you are an entrepreneur, don't wait for that "happening market" "booming economy" to kickstart. If you are a couple, don't wait for "will have baby when everything is smooth" days. If you are lovebirds, don't make corona an excuse to be together.

Like how decade-long war was a new normal, like how decade-long maoist insurgency was a new normal, like how 80% unemployment was new normal, like how food crisis was new normal, Covid-induced uncertainties and crisis seem to be new normal. Learn to live with it and still keep doing what you need to do, what you enjoy doing, what you want to do before you die. Don't overthink about situation that you don't have a control over.
Remember, the time you are living in right now is part of your time. Months or years wasted waiting for right time is only the months and years wasted from your account and not that of others.
Every time you feel down, think about history and how people then managed to survive.
What happens after marriage
Warning: This post may tempt you to get married.
Other than lots of sex, it's like your best friend with you forever.
You have a friend to watch movies together with.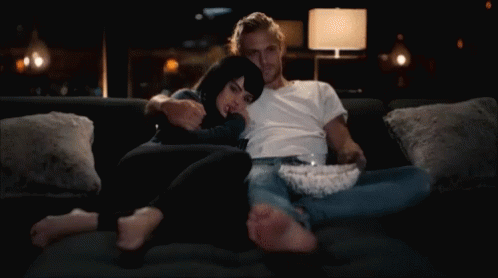 You have a fashion designer to suggest to you what looks good on you. You have a chef to treat you with different tastes.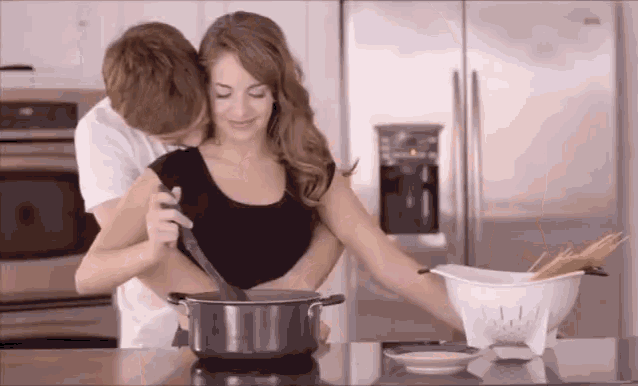 You have a mirror to see you at your worst and at your best. You have a diary to pour your heart out or express your frustration out from work. You have a lap to lie down when too tired and down.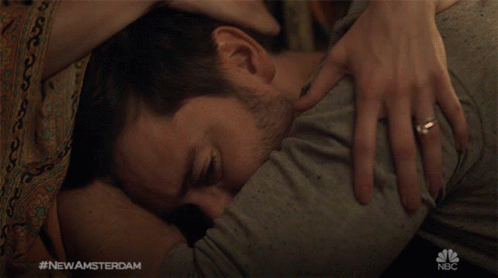 You have a ride to go for a shopping.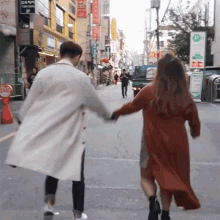 And you have another family and relatives that comes along with your marriage, who love you, like you, respect you unconditionally because now you are part of their family as well.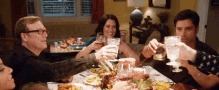 Basically, after marriage, you always will have someone to count on any activity that makes you happy. Of course, it's not always rainbow and sunshine. There will be times when you will fight dog and cat, but unlike gf-bf fight, being husband-wife means end of the day, you have to share the bed where after some drama, things will get back to your loving and caring mode. No fight goes beyond 24 hours.
There will also be days where a third person from the family will make things unpleasant, will ruin moods, but you always find a way to deal as a team and get through it like a team.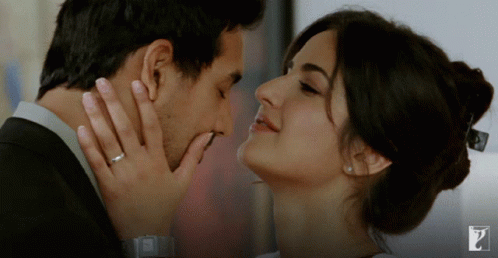 In all these things, you will grow more; you will feel being ready for your own child to bring to this world. Together, you will start seeing your own house from the future, where you will be having your own junior versions and maybe a dog, just like in the movie. You start becoming more serious about earning, serious about life for the child you plan to bring.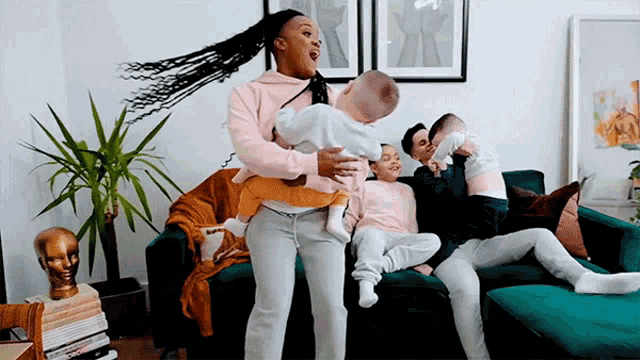 For all that to happen though, you should marry your best friend that you are in love with and vice versa. If you compromise and marry for sake of marrying, you gonna miss all the things mentioned above.
Hey KMAG Readers,
Glad to see you here. Since you are here, don't forget to drop your email address. We want to surprise you.
Much love and regards,
KMAG
Dear Love,
Let me tell you this again and again. I love you, loud and proud; deeply, madly, truly. Never thought, I would be loving anyone this much. You know, I used to find it funny when people say "I would die for you" but now I know such feeling is real, because I can relate. Damn! you got me.
Spending rest of my life with you was my biggest dream and I would want nothing more. Serving you, caring for you, growing old with you, they are the desires I long for every day, every second. Despite, I am calling off this relationship because it hurts to be an option. This may look harsh and hasty decision but trust me, I am saying this to you for the first time, but it has been in my head for many months now. So please take this as my final decision.
I know you have always tried your best to make me feel loved and cared, but even in those moments of love and care, I could sense you were only trying to be nice and babe, that hurts like hell. Every time when we were together in cafe, in street, in house party at friends place, I could see your mind and eyes were constantly searching for better one that you wish were with you instead of me. I pretended to never felt that way but deep inside, I always could feel "I am just an option" and it feels like shi*t to be "just an option."
I tried fooling myself zillions times "hey stop overthinking" but how can I convince myself with those arrhythmic steps, wandering eyes, lost and zoned out you even in my presence? You can pretend but not your nerves, not your lips, not your touch. I appreciate your attempt of trying out so hard to synchronise your verbal and non-verbal gesture but your biology just can't lie. Sorry babe, I have mastered over you. I wish I could never read those non-verbal gestures.
I know I am the one you would be happily settling with if you could not find someone better than me, and I know you would love me and care for me but again only if you couldn't find someone better. Yes, Yes! That I have been saying. That "being option" is killing me, my love. I don't want to be an option and live insecure forever fearing when you will find your ideal partner and me being dumped. I want to be The One, like the way you are to me, but you are not. And hey! it's okay, you don't have to be. When you find your ideal one, you will definitely be The One.
So love of my life, I am calling this off with heavy heart, drowning in the pool of tears but I know, it is still a better option than to be in somebody's life as an option, especially when that somebody is world to you.
Please don't try to find me to console me. I will find the solace in the agony because I know whatever the hell I will be going through for now will still be a temporary which is still better than the temporary feeling of being loved and cared just to fall in the same loop of "just an option," after some days.

I am giving up on you. Sorry!
Goodbye,
Hey KMAG Readers,
Glad to see you here. Since you are here, don't forget to drop your email address. We want to surprise you.
Much love and regards,
KMAG
One of the chronic problems that many of us suffer from is not being able to complete what we have started. Remember the time when you were super excited to learn guitar, that you bought or borrowed guitar but then you gave up learning after a couple of weeks? Or you joined a gym, just to never visit again? At some point in time, we all have done that. Looking back, we feel bad that we could not do what we were so determined to do. So, what really happened? Nothing. We just quit. Of course, we had our reasons, like there is always a reason for anything and everything. Reasons could be because our time didn't favour us, or because our priority shifted or because we found a "better" thing to do. Or, we simply lost interest. Whatsoever, the truth is we failed to complete what we started. In between, money is wasted, time is wasted. And for sure, that was not the only time. Again and again, we repeat the same pattern of starting something and never completing it, just to end up in remorse and regret.
This chronic state is something we must overcome if we truly want to succeed in life. After all, success does not come to people who quit. Success is not determined by starting something but rather is determined by crossing the finish line, and only those who don't quit get to finish the line. Thus, trying is not success. No one calls a person who has tried to climb Mt. Everest but quit without reaching the summit as "climbed the mountain successfully." Being successful in study means graduating with a certificate; dropping out has never been called "successfully graduated." Being successful in business means taking the business to the height of self-sustaining and profit-making state. No one calls a business in loss a successful business. Being successful in a relationship means succeeding to maintain the relationship and stick together happily. So yes, success simply means "didn't quit."
Irony of life is, everyone loves to succeed, but only few actually succeed. If everyone wants to succeed, why are there less successful people and more unsuccessful people? It's not like because they were competing against each other and only one could succeed. It's because there are more people who quit than those who don't. The beautiful thing about success is it's not a football match that one must lose for others to win. Success has a simple rule – CROSS THE FINISH LINE. Any one who crosses the finish line is a winner. Some may cross the line in a month or year or decade. Does not matter. As long as crossing the finish line, is a winner. So, to succeed all a person needs is a winner's mentality of "I won't quit." "No matter what, I will not quit. I will keep pushing myself even if my moods say otherwise. I will keep pushing myself even if time does not favour me. I will keep pushing myself even if priorities change." "rain or snow, I will keep pushing myself to reach the desired state." "May it take a day or week or month or year or decade, I will keep pushing myself until I don't cross the finish line." That's the kind of determination and perseverance needed to succeed.
Easier said than done. So what is that one magical wand that works for the winner's mentality? What kind of motivation do they inject to not get tired of trying and trying and trying? How could they keep pushing themselves everyday despite finding 100 reasons to not do so? That magical wand is, they keep reminding themselves why they started in first place.
There is always a purpose behind whatever we want to do. Be it taking a guitar class or joining a gym or a writing workshop; or be it making new friends or travelling places or even collecting stamps. Yes of course, sometimes we begin something out of whim or some shallow reason like "I want to learn guitar so that I can impress my crush." That's not the kind of purpose we are talking about here. We are talking about the purpose that eventually will define us, shape us and carve us. Purpose that gives us the reason to wake up every day and pursue it.
We humans in general are moody and labile animals, and there is constant shuffling of priorities making us floating from one thought to another, one desire to another, on priority to another. Today, your morning schedule may be relatively loose for you to plan something out but in a couple of days or weeks, you may have to get back to your study as the exam is approaching. Today, you may have thought evening is for training, but you don't know when your evening will be occupied with kitchen work. Our routine never remains the same. It keeps changing per the situation and circumstances. This is when we begin to get distracted, deviated from what you were doing. This happens to everyone and has happened to everyone. It's not that Bill Gates had no shift in priorities and distraction or deviation. It's not that Sajjan Raj Joshi had the luxury to stick to his plan to compose a song once a week. Just like you, everyone has some or other variables and factors to distract and deviate but only few succeed to not let them take you away from what they started. For others, day by day, they begin losing interest and motivation and finally they give up. And our brain starts feeding us the self-soothing pill to convince us "it's okay to quit. Maybe, it is not for you. Hey look! this new thing is more promising and fun."
Trapped between changed reality and brain's self-soothing consoling, many find the reason to quit. Whenever you are in such a dilemma, remind yourself why you started in the first place? Ask yourself "did i come this far just to be this far?" Think about all the plans you had, thoughts and desires and expectations you had built, future you had seen. Your brain might have got moody but your heart knows your true want and when you remind yourself why you started, the purpose and plan, you will be rejuvenated with the motivation to not quit, not give up, but keep pushing. Amidst the odds, find a way to still pursue what you started.
This reminder works as a compass for a ship to navigate towards the harbour, without which the ship would be just floating across the sea without any clue.
Someone once asked Sharukh Khan in his initial days of hustling "aren't you tired of doing the same thing every day? For a person like you, there are so many opportunities out there, which would be more fun and may bring more fortune than this whatever you are doing. What keeps you motivated?" His answer was "I remind myself everyday why I started it in the first place. It gets me moving."
Hey KMAG Readers,
Glad to see you here. Since you are here, don't forget to drop your email address. We want to surprise you.
Much love and regards,
KMAG