Introspection of Human Mind- Vol. I
This video gently exposes the other side of life and humanity that is mostly unknown to the Internet-generations and by the end of the video, it leaves the viewers with more questions to ponder upon than they actually began with.
Dive deep into the minds of human from different corners of the world.
This is the first-part video of the three part-series documentary released in 2015 by Yann Arthus-Bertrand, a French environmentalist. The Vol-I mainly focuses on the topics such as love, women, work and poverty.
The cinematic aerial footage and the first-person story telling method can make this documentary deeply personal and emotional to many audiences.
It gently exposes the other side of life and humanity that is mostly unknown to the Internet-generations and by the end of the video, it leaves the viewers with more questions to ponder upon than they actually began with.
The documentary is more like a storytelling or perspective collection from different individuals around the world on different topics like love, woman, poverty, work, etc.
The following are some of the best stories and perspectives you can find in the video.   For more stories, please watch the complete video above.
---
SINCE YOU ARE HERE:
Join Our Team:
Do you love writing? Be our writer.  CLICK HERE for more details.
We are looking for Interns.  Mail your CV to kaagmandumagazine@outlook.com.
Show Your Support: 
Running a media is a costly work, especially when are quality driven.  Show your support by:
SHOP TO SUPPORT

:  CLICK HERE to explore our e-commerce page and make a purchase.

DONATION

:  Your small donation can make a difference.  Express your interest by mailing us to kaagmandumagazine@outlook.com
Help Us Getting Better:
We put our utmost effort in creating genuine contents, factual and rational, and been working  hard to give best experience to our readers and users.  However, there can be mistakes, glitches and lapses.  Help us getting better by correcting us whenever you notice false information or wrong facts in our posts.  You can do that by commenting on the post or by mailing us in kaagmandumagazine@outlook.com.  Also, if you experience any bug in our website or any kind of issue in our website, let us know immediately by mailing us.
Thank you for your time.  We are better together.
Self-Motivated: The highest form of motivation
Life without motivation is a sheer living dead – you are alive but you are just a breathing log with no energy to move on your own. You can't dream, you can't plan, you can't think, you simply can't do anything that requires effort and intelligence. For a motivation-less person, everything they do is either for a sake of doing or because they are asked to do it. Everyone has at one point in life had been through that state so you know what does it feel like to live a life without motivation.
That's why we long for motivation every now and then. We long for motivation to subscribe to gym, we long for motivation to dress well, we long for motivation to study, to read, to go out, to almost anything and everything, because in motivation, we move with energy, we bloom, we spark, we feel purposeful, happy and endured. Different people have different source of motivation. For some, motivation comes from desire to take the crush for date. For some, motivation comes from rewards and money. For some, motivation comes from a guarantee of a better future and growth.
Everyone has their own source of motivation. That's why we all long for the source that motivates us. A desperate single long for a partner to finally get the motivation to stay fit, look good. A confused student longs for an exciting opportunity to pick the books and study. A dull employee longs for a lucrative offer to work hard and give the best and so on. However, those are basically extrinsic motivation. The problem with it we don't have control over external factors, which means the moment the external factor dries off, you are back to our Zombie state. Think of this. You joined a gym because you wanted to have that hot body to impress your crush but you found out that your crush is getting married to somebody and you never gonna get a chance to even take her out. Will you still have the motivation to go to the gym? Probably not. Or say, you were designing a project to win a promotion but you learned that you are not going to get the promotion. Will you be still working on the project?
Though extrinsic motivation has its own perks, in real world, people generally don't prefer the kind who can only be motivated by external factors. You must have seen that typical line in every job vacancy. "Looking for a self-motivated individual..." You know why? Because it's much easier and fun to work with a self-motivated individual than those who can be only motivated through external factors.
Self-motivated means "motivated to do or achieve something because of one's own enthusiasm or interest, without needing pressure from others."
My job and work get me to meet lots of people – at home, at office, at streets; in HR table and coffee table. Based on my observation and experience, what I have found in people who lack self-motivation is that:
Those who are not self-motivated have bipolar mood patterns
People who lack self-motivation rely heavily upon external factors to get the excitement and energy hit. For them to function happily and in a cheerful manner, they need to be shown the reward in return for doing the job. The moment the reward promise is not met, they will fall back to despair. This creates huge mood swings exhibiting bipolar mood patterns in them.
Those who are not self-motivated are mostly in sad and low mood
Life is not always full of surprises and rewards. It is mostly mundane routine and uncertain attempts, which means most days are without external motivation. For people who are not self-motivated, most days are gloomy days with no energy or wants and desires, and thus are mostly in a low mood.
They waste their time over unproductive but easy-to-do activities
Whatsoever, they too have the same number of hours and they need to kill it somehow anyway. They do so either by sleeping or scrolling social media for hours or watching videos or gigs for the kick. At work, you can find them wasting their time over unproductive thing if they are not assigned any task, as they can work only under pressure or command; reward or fear.
If no one is watching them, or no pressure or check in place, they live in mess
When they are alone and unwatched, the beast in them gets unleashed. They are now only limited to must-do daily activities. All other activities get on hold. They need visitors to get their house clean and arranged properly. They need social gathering to look great. After all. they can't function without external motivation.
They don't put an effort to find answers, research, or learn new things and new ways
Who search for answers? The curious minds. Why some people are curious? Because they see life as an opportunity to explore, understand, and excel. The self-motivated people are a traveler to unknown, whereas those who lack self motivation are traveler to known and certainties. They have no interest to look for answers for sake of knowing. Their psychological construct is as such that they are not here to explore on their own.
In summary
Motivation, be it intrinsic or extrinsic, is the engine that moves us. However, intrinsic motivation is the highest form of motivation because you carry the engine inside you. It's not that self-motivated people don't care about rewards. It is just that rewards to them is secondary. Process is what they enjoy. They do it for their own well being, for their own long-term goals and purpose they are driven by. They are here to serve their own life. They maintain their house for themselves and not for visitors. They join gym and stay fit for themselves and not to show others. They take up projects and give their 100% not to please boss hoping for better paycheck but because they want to leave the legacy for themselves. They study not just to crack the exam but to pave their path to being expert on the subject. That's why it's fun to be with self motivated people and why they are preferred in job, preferred in relationship or partnership of any kind. You don't need to constantly feed them motivation and still they do their part.
People lacking self-motivation are trapped between looking depressed but not suffering from depression, acting bipolar but not really bipolar, constantly searching for hits and sparks to find the reason to remain joyful, look normal. For them to function in a healthy manner, they need new set of motivation everyday and it's tiring and frustrating, whereas for self-motivated people they wake up motivated everyday because they don't need to search for a motivation. Motivation is always inside them. Self is the motivation enough to put them in shoes and make them run with joy.
What happens after marriage
Warning: This post may tempt you to get married.
Other than lots of sex, it's like your best friend with you forever.
You have a friend to watch movies together with.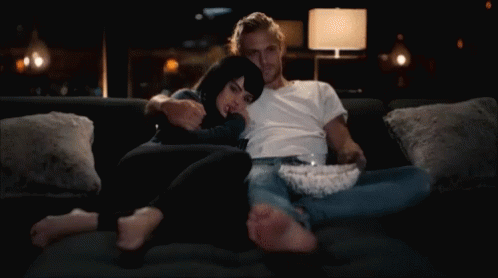 You have a fashion designer to suggest to you what looks good on you. You have a chef to treat you with different tastes.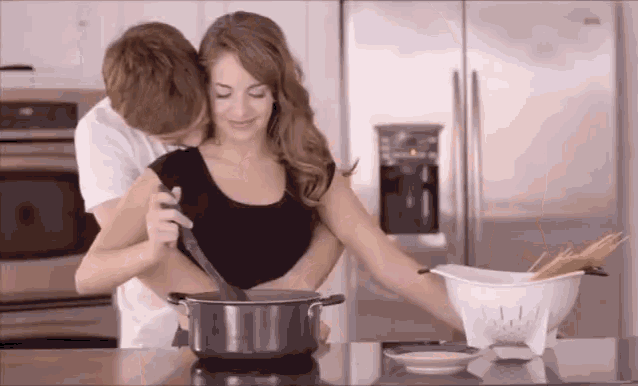 You have a mirror to see you at your worst and at your best. You have a diary to pour your heart out or express your frustration out from work. You have a lap to lie down when too tired and down.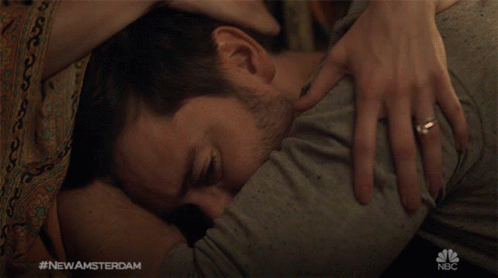 You have a ride to go for a shopping.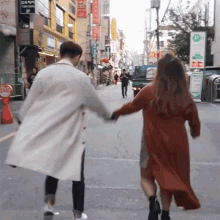 And you have another family and relatives that comes along with your marriage, who love you, like you, respect you unconditionally because now you are part of their family as well.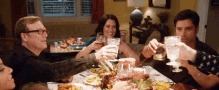 Basically, after marriage, you always will have someone to count on any activity that makes you happy. Of course, it's not always rainbow and sunshine. There will be times when you will fight dog and cat, but unlike gf-bf fight, being husband-wife means end of the day, you have to share the bed where after some drama, things will get back to your loving and caring mode. No fight goes beyond 24 hours.
There will also be days where a third person from the family will make things unpleasant, will ruin moods, but you always find a way to deal as a team and get through it like a team.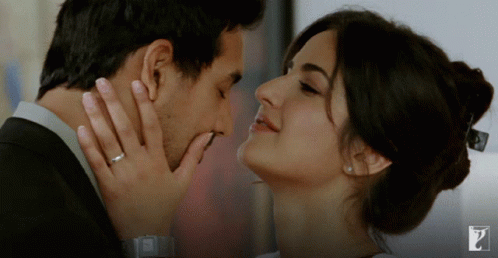 In all these things, you will grow more; you will feel being ready for your own child to bring to this world. Together, you will start seeing your own house from the future, where you will be having your own junior versions and maybe a dog, just like in the movie. You start becoming more serious about earning, serious about life for the child you plan to bring.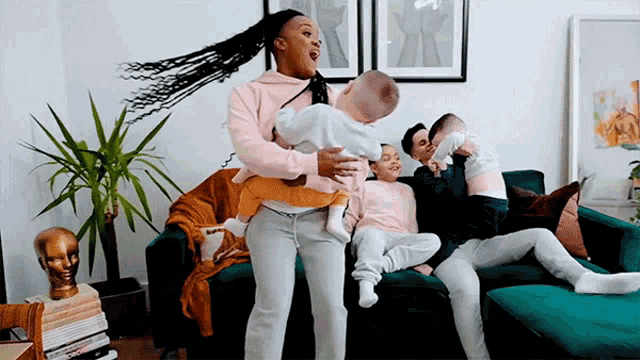 For all that to happen though, you should marry your best friend that you are in love with and vice versa. If you compromise and marry for sake of marrying, you gonna miss all the things mentioned above.
Hey KMAG Readers,
Glad to see you here. Since you are here, don't forget to drop your email address. We want to surprise you.
Much love and regards,
KMAG
One of the chronic problems that many of us suffer from is not being able to complete what we have started. Remember the time when you were super excited to learn guitar, that you bought or borrowed guitar but then you gave up learning after a couple of weeks? Or you joined a gym, just to never visit again? At some point in time, we all have done that. Looking back, we feel bad that we could not do what we were so determined to do. So, what really happened? Nothing. We just quit. Of course, we had our reasons, like there is always a reason for anything and everything. Reasons could be because our time didn't favour us, or because our priority shifted or because we found a "better" thing to do. Or, we simply lost interest. Whatsoever, the truth is we failed to complete what we started. In between, money is wasted, time is wasted. And for sure, that was not the only time. Again and again, we repeat the same pattern of starting something and never completing it, just to end up in remorse and regret.
This chronic state is something we must overcome if we truly want to succeed in life. After all, success does not come to people who quit. Success is not determined by starting something but rather is determined by crossing the finish line, and only those who don't quit get to finish the line. Thus, trying is not success. No one calls a person who has tried to climb Mt. Everest but quit without reaching the summit as "climbed the mountain successfully." Being successful in study means graduating with a certificate; dropping out has never been called "successfully graduated." Being successful in business means taking the business to the height of self-sustaining and profit-making state. No one calls a business in loss a successful business. Being successful in a relationship means succeeding to maintain the relationship and stick together happily. So yes, success simply means "didn't quit."
Irony of life is, everyone loves to succeed, but only few actually succeed. If everyone wants to succeed, why are there less successful people and more unsuccessful people? It's not like because they were competing against each other and only one could succeed. It's because there are more people who quit than those who don't. The beautiful thing about success is it's not a football match that one must lose for others to win. Success has a simple rule – CROSS THE FINISH LINE. Any one who crosses the finish line is a winner. Some may cross the line in a month or year or decade. Does not matter. As long as crossing the finish line, is a winner. So, to succeed all a person needs is a winner's mentality of "I won't quit." "No matter what, I will not quit. I will keep pushing myself even if my moods say otherwise. I will keep pushing myself even if time does not favour me. I will keep pushing myself even if priorities change." "rain or snow, I will keep pushing myself to reach the desired state." "May it take a day or week or month or year or decade, I will keep pushing myself until I don't cross the finish line." That's the kind of determination and perseverance needed to succeed.
Easier said than done. So what is that one magical wand that works for the winner's mentality? What kind of motivation do they inject to not get tired of trying and trying and trying? How could they keep pushing themselves everyday despite finding 100 reasons to not do so? That magical wand is, they keep reminding themselves why they started in first place.
There is always a purpose behind whatever we want to do. Be it taking a guitar class or joining a gym or a writing workshop; or be it making new friends or travelling places or even collecting stamps. Yes of course, sometimes we begin something out of whim or some shallow reason like "I want to learn guitar so that I can impress my crush." That's not the kind of purpose we are talking about here. We are talking about the purpose that eventually will define us, shape us and carve us. Purpose that gives us the reason to wake up every day and pursue it.
We humans in general are moody and labile animals, and there is constant shuffling of priorities making us floating from one thought to another, one desire to another, on priority to another. Today, your morning schedule may be relatively loose for you to plan something out but in a couple of days or weeks, you may have to get back to your study as the exam is approaching. Today, you may have thought evening is for training, but you don't know when your evening will be occupied with kitchen work. Our routine never remains the same. It keeps changing per the situation and circumstances. This is when we begin to get distracted, deviated from what you were doing. This happens to everyone and has happened to everyone. It's not that Bill Gates had no shift in priorities and distraction or deviation. It's not that Sajjan Raj Joshi had the luxury to stick to his plan to compose a song once a week. Just like you, everyone has some or other variables and factors to distract and deviate but only few succeed to not let them take you away from what they started. For others, day by day, they begin losing interest and motivation and finally they give up. And our brain starts feeding us the self-soothing pill to convince us "it's okay to quit. Maybe, it is not for you. Hey look! this new thing is more promising and fun."
Trapped between changed reality and brain's self-soothing consoling, many find the reason to quit. Whenever you are in such a dilemma, remind yourself why you started in the first place? Ask yourself "did i come this far just to be this far?" Think about all the plans you had, thoughts and desires and expectations you had built, future you had seen. Your brain might have got moody but your heart knows your true want and when you remind yourself why you started, the purpose and plan, you will be rejuvenated with the motivation to not quit, not give up, but keep pushing. Amidst the odds, find a way to still pursue what you started.
This reminder works as a compass for a ship to navigate towards the harbour, without which the ship would be just floating across the sea without any clue.
Someone once asked Sharukh Khan in his initial days of hustling "aren't you tired of doing the same thing every day? For a person like you, there are so many opportunities out there, which would be more fun and may bring more fortune than this whatever you are doing. What keeps you motivated?" His answer was "I remind myself everyday why I started it in the first place. It gets me moving."
Hey KMAG Readers,
Glad to see you here. Since you are here, don't forget to drop your email address. We want to surprise you.
Much love and regards,
KMAG