About band/singer
The Doors were an American rock band formed in 1965 in Los Angeles by Ray Manzarek (keyboard), Jim Morrison (vocal), John Densmore (drummer) and Robby Krieger (guitar). They were among the most controversial and influential rock acts of the 1960s. The band released self-titled debut studio-album in 1967 which features their breakthrough single Light My Fire. Strange Days (1967), L.A. Woman (1971) are few among other greatest album they released. The Doors were the first American band to accumulate eight consecutive gold LPs. According to the RIAA, they have sold 33 million records in the US and over 100 million records worldwide, making them one of the best-selling bands of all time. The Doors have been listed as one of the greatest artists of all time by magazines including Rolling Stone, which ranked them 41st on its list of the "100 Greatest Artists of All Time". In 1993, they were inducted into the Rock and Roll Hall of Fame.
On July 3, 1971, Jim Morrison, the vocalist of the band was found dead in the bath by his girlfriend Pamela Courson. The absence of an official autopsy, combined with the death certificate having no reason of death besides heart failure, have left many questions regarding the cause of death. Morrison was 27 and In 1974, Courson also died at the age of 27. The seventh album of the band Other Voices was already in the making and the band was waiting for Morrison to come and finish the album. After Morrison's death, guitarist Robby Krieger and keyboardist Ray Manzarek took over on vocals while John Densmore stayed on the drumset, then they released their seventh album in October 1971. In 1973, The group disbanded.
About song
Riders on the Storm is a song by an American rock band The Doors from their sixth studio-album L.A. Woman released in 1971. The song is the last song recorded by all the members of The Doors. It reached #14 on the Billboard Hot 100 in the U.S., #22 on the UK Singles Chart and number seven in the Netherlands.
Lyrics
Riders on the storm
Riders on the storm
Into this house we're born
Into this world we're thrown
Like a dog without a bone
An actor out on loan
Riders on the storm
There's a killer on the road
His brain is squirmin' like a toad
Take a long holiday
Let your children play
If you give this man a ride
Sweet family will die
Killer on the road, yeah
Girl, you gotta love your man
Girl, you gotta love your man
Take him by the hand
Make him understand
The world on you depends
Our life will never end
Gotta love your man, yeah
Riders on the storm
Riders on the storm
Into this house we're born
Into this world we're thrown
Like a dog without a bone
An actor out on loan.
Riders on the storm
Riders on the storm
Riders on the storm
Riders on the storm
Riders on the storm
Riders on the storm
The Hero – The Bollywood story
A short-film that feels like 2-hour long Bollywood for good.
We have watched lots of Bollywood films and series touching upon the theme of struggle of middle-class man to find a recognition in Bollywood. This short-movie"The Hero – The Bollywood story" is also in around the similar story line about a man who once was aspired to make his name and fame through Bollywood but could not because of his personal obligation and circumstances.
It is an Google India sponsored short film starring Vicky Kaushal,notable Bollywood actor, just risen up from the fame of critically acclaimed movie Masan and Sanju, in the role of Son; Morali Desai, notable Gujarati actress, and Nandu Madhav, a notable Marathi actor, in the role as dad. This short film has tried touching the emotional dynamic of father-son relationship and has tried beautifully depict how a man's dream never really dies even long after the dream is forgotten.
The story starts with the son talking with his mom about his job in Mumbai and how he wanted both their parents to come visit him. Then mom told him about the time when his father went to Mumbai to be an actor and somehow landed upon a small role in a movie too. She talked about his father's aspiration and dream but how he was forced to return back home since his father insisted him to get back to home leaving his budding career in Bollywood. Listening to the story and moved by the fact that his father's dream could not be fulfilled then, the son with the help of Google search system found out the details about the movie his father played a role in. To surprise his dad, he plans a trip to the shooting location and takes him there to give a taste of joy from the past and his unfulfilled dream.
With the simple plot revolving around the man in his late 50s/60s, who once dreamt of making big in Bollywood and how his family pressure ruined his dream but despite how after many years the son motivated him to get feel his desired life through short trips around the country was depicted quite nicely in it. The casts were phenomenal too, with Vicky Kaushal again flaunting his impeccable acting skills and so Mr. Nandu Madhav as dad.
Sound is spot on throughout the scene, with touch of sad music when mom is telling her son about shattered dream of his father and when they reach the location where Sholay was shot, we get to hear the cheerful Bollywood music. With lyrics from legendary lyricist Amitabh Bhattacharya, this 5-minute actually feels like watching 2 hours of Bollywood movie.
Some annoying parts to me in this movie is it the direct push ad of Google making experience bit cringe, but hey! they sponsored for this beautiful short film, so deserve the discount.
Anyway, overall it is worth investing 5 minutes of your life over this short film. Loved it!
YOU MAY ALSO LIKE
Hey KMAG Readers,
Glad to see you here. Since you are here, don't forget to drop your email address. We want to surprise you.
Much love and regards,
KMAG
Who will be a Gurkha
Who Will Be a Gurkha shows the 200 years old selection process of Nepalis youth into British Gurkha.  Directed by Kesang Tseten, the documentary shows the selection process, sentiments and emotions of young candidates, their struggles and dreams, along with the recruiters and their duties, which otherwise is less known world for others. 
Who Will Be a Gurkha shows the 200 years old selection process of Nepalis youth into British Gurkha.  Directed by Kesang Tseten, the documentary shows the selection process, sentiments and emotions of young candidates, their struggles and dreams, along with the recruiters and their duties, which otherwise is less known world for others.
This documentary can trigger some disturbing questions in any mind with bit of nationalism and patriotism.  Also, can strike emotional chord in any sentimental mind.
In the end, you will only add huge respects and love for those Nepalis serving British Army because by now, you will have already learned the hardship they must have gone through to get there.
This documentary was released in 2012.  It has been screened at many national and international film festivals and has won numerous jury and viewers awards.
https://www.facebook.com/kaagmandumagazine/videos/564087254389925/
A small click on what happens as these selected guys reach to UK.  A small video clip overloaded with cuteness.
Anime is not only for kids
Comic books was part of my growing up, and then came English movies and series. I am that "Government school guy," which means my English was terrible (it still is but it was worst). Thanks to the subtitles, I would watch anyway and with time, things started getting smoother and easier for me as English didn't seem that hard. Until now, I was still a Hollywood fanboy. It's only after meeting that one friend in college, who happened to be a big fan of anime, that I learned about that thing. At first, like everybody else, I thought anime is cartoons made for kids. The friend introduced me to anime world, and through him, I learned that there is this one anime called "One Punch Man" that anime community is going gaga about. So, I got curious by the title and gave a shot. Guess what? I got hooked with anime like magnet to iron. And here I am giving my opinion about anime and why it is superior form of entertainment in this world filled with movies and TV shows. Yes, SUPERIOR!
So, what is anime?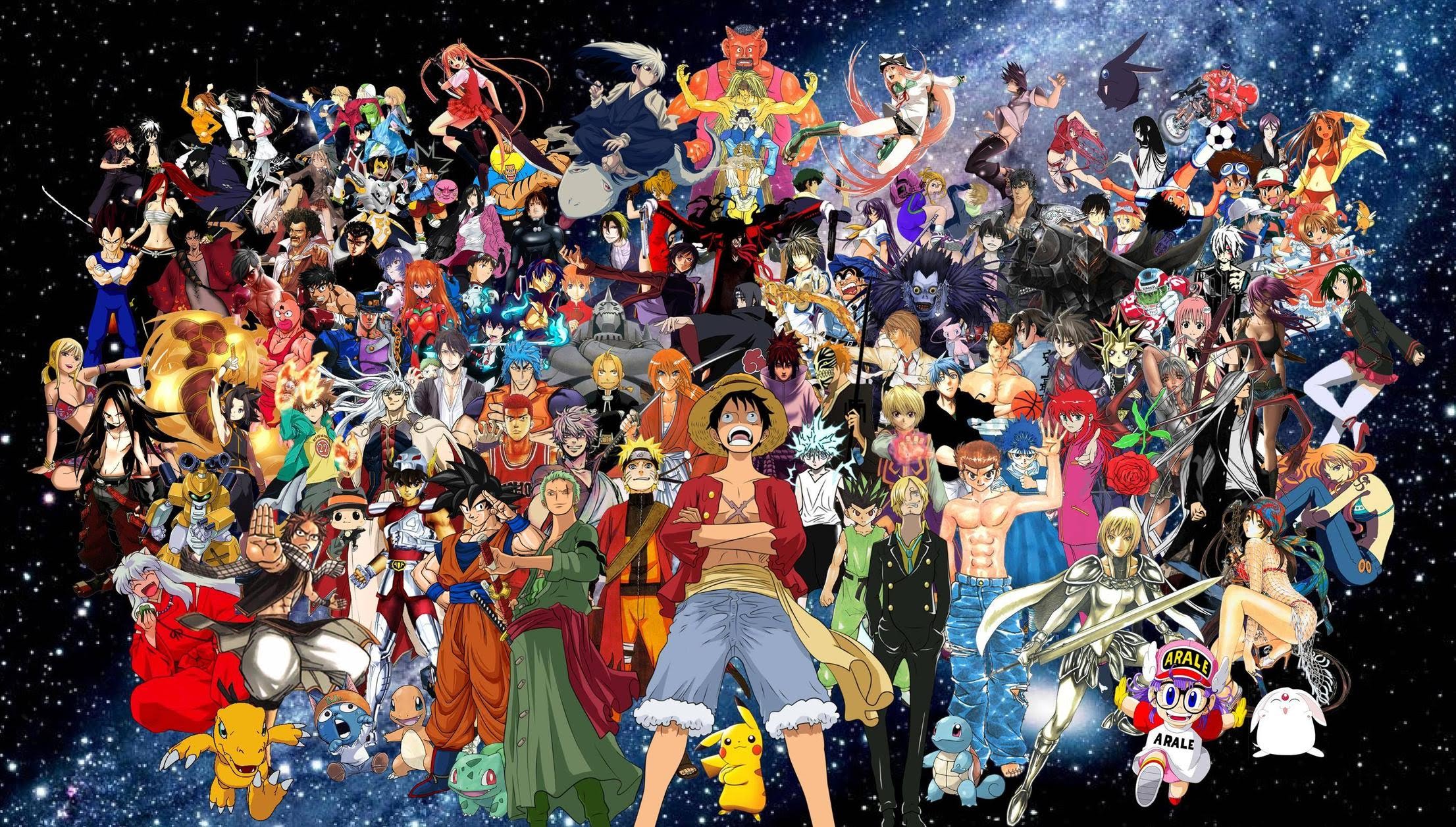 Anime is just the animated motion picture version of comic book called Manga. Manga is the original source materials for the anime. It is a picture book with all the actions, dialogues, and everything that a comic book contains produced by exceptionally good and creative artists. It can differ from simple kid shows to shows which deals with heavy real world politics too.
The original source of these mangas and anime are from Japan but nowadays it's spreading into other countries like Korea and China too. Mangas and anime are so popular in Japanese culture that it is part of school curriculum.
My recommendation
There are lots of high quality animes out there. Some of my favourites are:
One Piece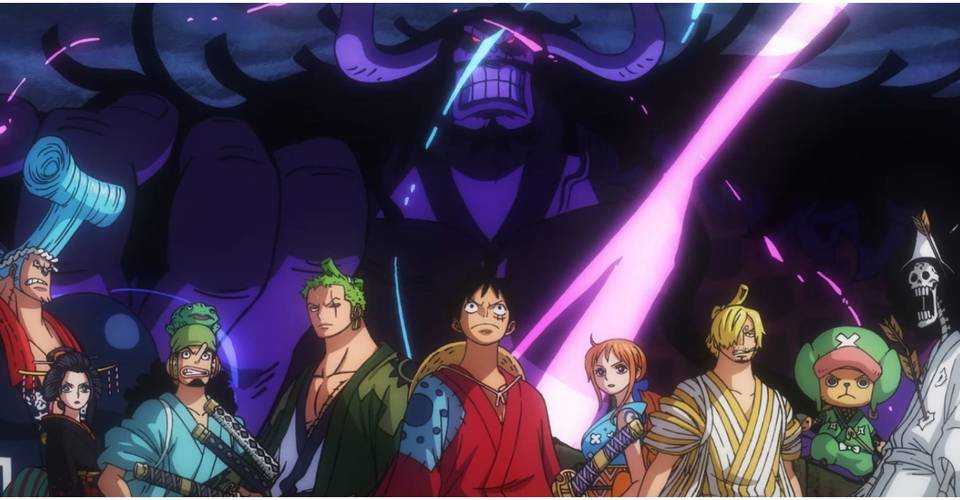 This is my favourite among all the favourites. This was first published around the year 1999. The storyline is about pirates and their shenanigans. It's kind of light hearted with touch of comedy but it actually sends out the message related to an oppression of the people by those from a higher power; it covers racism, slavery; shows what real freedom feels like, so for people who like deep characterization, value of friendship, value of dream and tackle of real world problems, then this show is definitely for you.
Death Note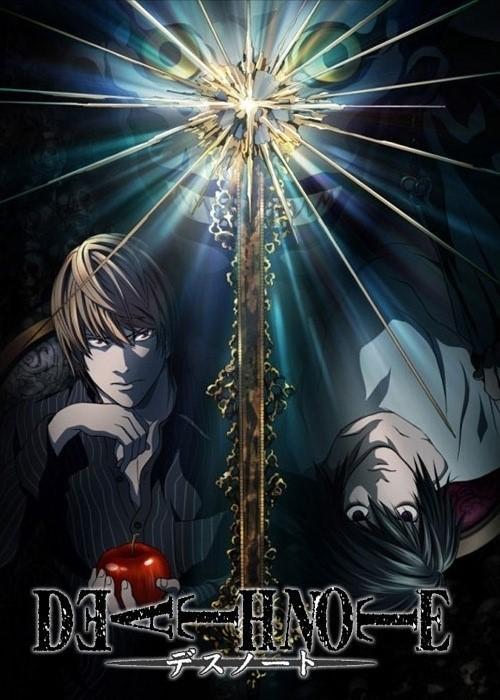 This is another boundary breaking show. It gives the message that if you do bad things with good intention for good of the people, it's still bad. This anime is about hero who wants to save others, and a psychopath who will kill all for achieving peace. It is detective-type story with main character being Kagami Light and Detective L. So for people who like cat-mouse race story, this show is definitely for you. This anime generally falls under starter pack for new comer in anime world.
Demon Slayer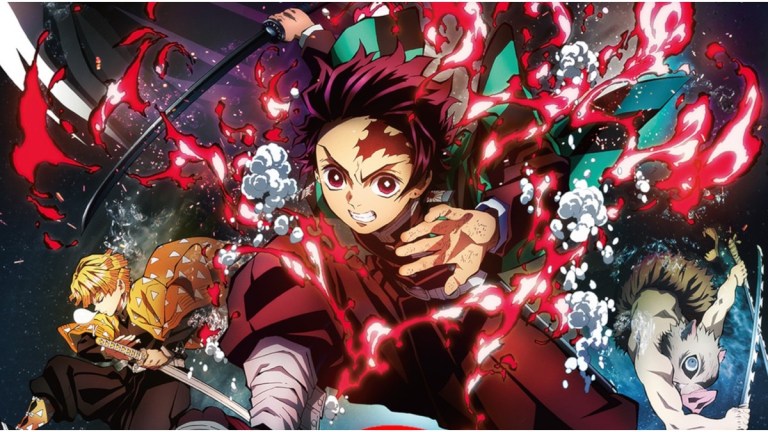 It's not boundary breaking in terms of characterization or in a story too but its boundary breaking in animation. When it first came out, people lost their mind over its animation. With awesome cinematography using excellent animation, this anime defined the new era in anime world. So, those who like to feel the evolution of anime world should not miss this one to feel the differences and how anime world changed with time.
The Promised Neverland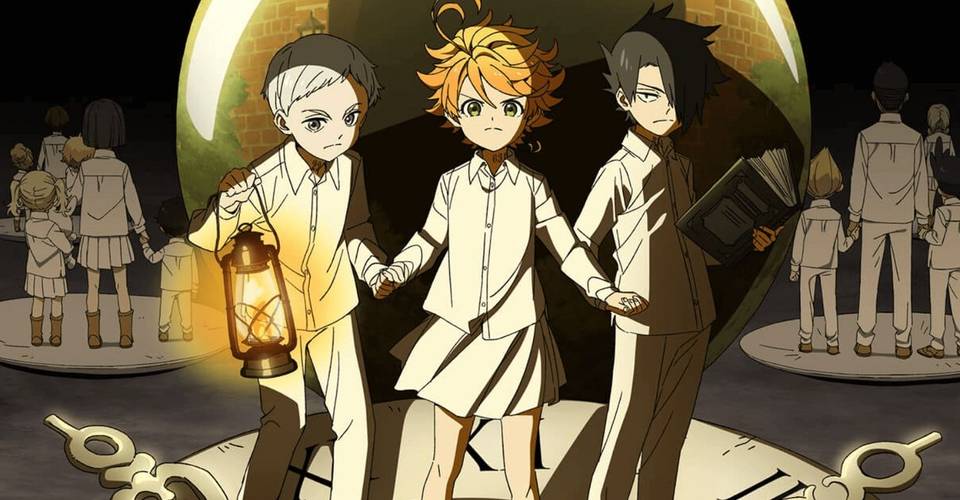 This anime belongs to the horror genre and took the genre to a whole new level. It has simple story with no as such monsters like creature, but it deals with a bunch of kids from age 4/5 to 12 years old, who are kind of genius for their age and are trying to run away from their orphanage which they found out is the place meant to harvest these kids for the monsters living out in the world. If you like horror genre then this shows is definitely for you and its animation is also of topnotch.
Okay, I am done! Now go check out on your own some of the best animes available and you know will what I meant. All I can say for now is, if you are multimedia entertainment fan then anime is something you have been missing for a long time. Containing entertainment of every genre, with topnotch cinematography using crisp animation and dealing with real world problem in a very subtle and metaphorical way, then anime is what you need to watch right now. Go watch it.