Senti-mental approach to drive; political theme lags to slay virus
With an appeal that half of the profit amount of the movie will go to the charitable Dhurmus-Suntali foundation that is making a mega structure— Gautam Buddha International Cricket Stadium in Bharatpur, publicity of the movie got started, and it looked like the plan worked as the movie theaters got thronged with people who wanted to be a part in this noble cause, and enjoy Nepali movie after a long drought—a win-win.
Sitaram Kattel and Kunjana Ghimire Kattel are proven names in TV, so audience were anticipating something good, and they got somewhat which they were looking for. Though, there is ample room for improvement in the movie on various aspects.
The movie starts in the backdrop of the civil war, flashback showing two brothers from the same family, involved in different roles— one being a rebel, and another being a soldier. The story starts after 21 years from where the preparation of house of representative election is on high.
The first half is paced with the development of characters mainly associated with two different parties— democratic and communist in particular. The lead played by Sitaram as Dhrubaram is associated with communist party and his wife portrayed by Kunjana as Juneli with the other— not because she is inspired by the party's dogma, but her father played by Rajaram Poudel is the contestant who is in a pressure of winning the election by hook or crook as the party has given him the last chance, even ignoring his previous failures. This happens to be the main conflict in the first half, resulting in a feud between husband and wife.
In the plot, Dhurbaram is shown to be a kingmaker because he holds a key for the deciding votes, which he can bring from a squatter settlement (Ekta Basti) whose kingpin happens to be his dear friend played by Dayahang Rai. With much pressure from wife and mother, he decides to support the party with the candidacy of his father-in-law. Before the interval, the poll results are out. Unexpectedly, the party that Dhrubaram is shown to be supporting loses with a slight margin. Here the votes from the squatter settlement happen to be the decider—so his party members, father-in-law, and wife smell a rat on him for a foul play.
The second half that is quite slow in progression tells us whether there was conspiracy plotted by Dhrubram for the election decider. The voters from the squatter settlement were coaxed to vote in an agreement that they will get the property papers. After winning the election, Dhurbaram's party leader neglects the commitment putting him in grave family and social trouble. Undecided, he eventually decides to save the squatter as his wife and father- in-law too have taken shelter in that settlement after losing all assets and capital in election. Whether he is able to save it or not, and the entire struggle are portrayed in the second half.
The elongated comedy part revolves around the family feud, which at times gets boring. Political atmosphere is captured appropriately with realistic sets and properties. The scene when people are shown to be practicing their franchise looks natural. Alcohol and cigarettes are shown quite rampantly in the shots, which could have been avoided in many scenes. And not wearing helmet while riding motorbikes has been a prominent culture in most of the Nepali movies, so it has also taken a leaf out from its counterparts.
As far as the making is concerned, the story telling could have been better by breaking the plot sequence— to and fro as it gets very predictable. Sitaram and Kunjana look to be overshadowed by their earlier hit-characters, so it gets hard to get appealed by them. Sandip Chettri, who plays land mafia looks a little loud so as Wilson Bikram Rai, as a cunning party cadre. Daya and Buddhi Tamang have looked natural as per the nature of their role. The dialogues are rich and understandable despite carrying a political theme.
Fight sequence and kidnapping scene look over-dramatic, and the end does not look too convincing. Camera work is fine, though use of excess moving shots can make one jittery at times.
The justification of the title Senti Virus is not deciphered anywhere in the movie. May be the production team has left it to the audiences. Who is the actual virus is not clear, and so as the meaning of senti is not justified.
Overall, the movie based in the political themes, despite drawbacks, it has been able to leave a strong message that you cannot trust political leaders to the fullest, and have to contribute yourself to bring changes in the society. It is good to see that movie in political theme is gaining popularity, and attracting a lot of youth.
Since the movie is made for a social cause, it should not fully disappoint, as there are a lots of positives in the movie, and at least people can come out of the theater felling that they too added a brick to the mega project.
Verdict: 3/5
Cast: Sitaram Kattel (Dhurmus), Kunjana Ghimire (Suntali), Dayahang Rai, Wilson Bikram Rai, Buddhi Tamang, Rajaram Poudel, Basant Bhatta, Kamalmani Nepal, Sadip Chhetri, Pawan Khatiwada, Alish Rai, Sunita Ghimire
Watch the trailer
The Hero – The Bollywood story
A short-film that feels like 2-hour long Bollywood for good.
We have watched lots of Bollywood films and series touching upon the theme of struggle of middle-class man to find a recognition in Bollywood. This short-movie"The Hero – The Bollywood story" is also in around the similar story line about a man who once was aspired to make his name and fame through Bollywood but could not because of his personal obligation and circumstances.
It is an Google India sponsored short film starring Vicky Kaushal,notable Bollywood actor, just risen up from the fame of critically acclaimed movie Masan and Sanju, in the role of Son; Morali Desai, notable Gujarati actress, and Nandu Madhav, a notable Marathi actor, in the role as dad. This short film has tried touching the emotional dynamic of father-son relationship and has tried beautifully depict how a man's dream never really dies even long after the dream is forgotten.
The story starts with the son talking with his mom about his job in Mumbai and how he wanted both their parents to come visit him. Then mom told him about the time when his father went to Mumbai to be an actor and somehow landed upon a small role in a movie too. She talked about his father's aspiration and dream but how he was forced to return back home since his father insisted him to get back to home leaving his budding career in Bollywood. Listening to the story and moved by the fact that his father's dream could not be fulfilled then, the son with the help of Google search system found out the details about the movie his father played a role in. To surprise his dad, he plans a trip to the shooting location and takes him there to give a taste of joy from the past and his unfulfilled dream.
With the simple plot revolving around the man in his late 50s/60s, who once dreamt of making big in Bollywood and how his family pressure ruined his dream but despite how after many years the son motivated him to get feel his desired life through short trips around the country was depicted quite nicely in it. The casts were phenomenal too, with Vicky Kaushal again flaunting his impeccable acting skills and so Mr. Nandu Madhav as dad.
Sound is spot on throughout the scene, with touch of sad music when mom is telling her son about shattered dream of his father and when they reach the location where Sholay was shot, we get to hear the cheerful Bollywood music. With lyrics from legendary lyricist Amitabh Bhattacharya, this 5-minute actually feels like watching 2 hours of Bollywood movie.
Some annoying parts to me in this movie is it the direct push ad of Google making experience bit cringe, but hey! they sponsored for this beautiful short film, so deserve the discount.
Anyway, overall it is worth investing 5 minutes of your life over this short film. Loved it!
YOU MAY ALSO LIKE
Hey KMAG Readers,
Glad to see you here. Since you are here, don't forget to drop your email address. We want to surprise you.
Much love and regards,
KMAG
Who will be a Gurkha
Who Will Be a Gurkha shows the 200 years old selection process of Nepalis youth into British Gurkha.  Directed by Kesang Tseten, the documentary shows the selection process, sentiments and emotions of young candidates, their struggles and dreams, along with the recruiters and their duties, which otherwise is less known world for others. 
Who Will Be a Gurkha shows the 200 years old selection process of Nepalis youth into British Gurkha.  Directed by Kesang Tseten, the documentary shows the selection process, sentiments and emotions of young candidates, their struggles and dreams, along with the recruiters and their duties, which otherwise is less known world for others.
This documentary can trigger some disturbing questions in any mind with bit of nationalism and patriotism.  Also, can strike emotional chord in any sentimental mind.
In the end, you will only add huge respects and love for those Nepalis serving British Army because by now, you will have already learned the hardship they must have gone through to get there.
This documentary was released in 2012.  It has been screened at many national and international film festivals and has won numerous jury and viewers awards.
https://www.facebook.com/kaagmandumagazine/videos/564087254389925/
A small click on what happens as these selected guys reach to UK.  A small video clip overloaded with cuteness.
Anime is not only for kids
Comic books was part of my growing up, and then came English movies and series. I am that "Government school guy," which means my English was terrible (it still is but it was worst). Thanks to the subtitles, I would watch anyway and with time, things started getting smoother and easier for me as English didn't seem that hard. Until now, I was still a Hollywood fanboy. It's only after meeting that one friend in college, who happened to be a big fan of anime, that I learned about that thing. At first, like everybody else, I thought anime is cartoons made for kids. The friend introduced me to anime world, and through him, I learned that there is this one anime called "One Punch Man" that anime community is going gaga about. So, I got curious by the title and gave a shot. Guess what? I got hooked with anime like magnet to iron. And here I am giving my opinion about anime and why it is superior form of entertainment in this world filled with movies and TV shows. Yes, SUPERIOR!
So, what is anime?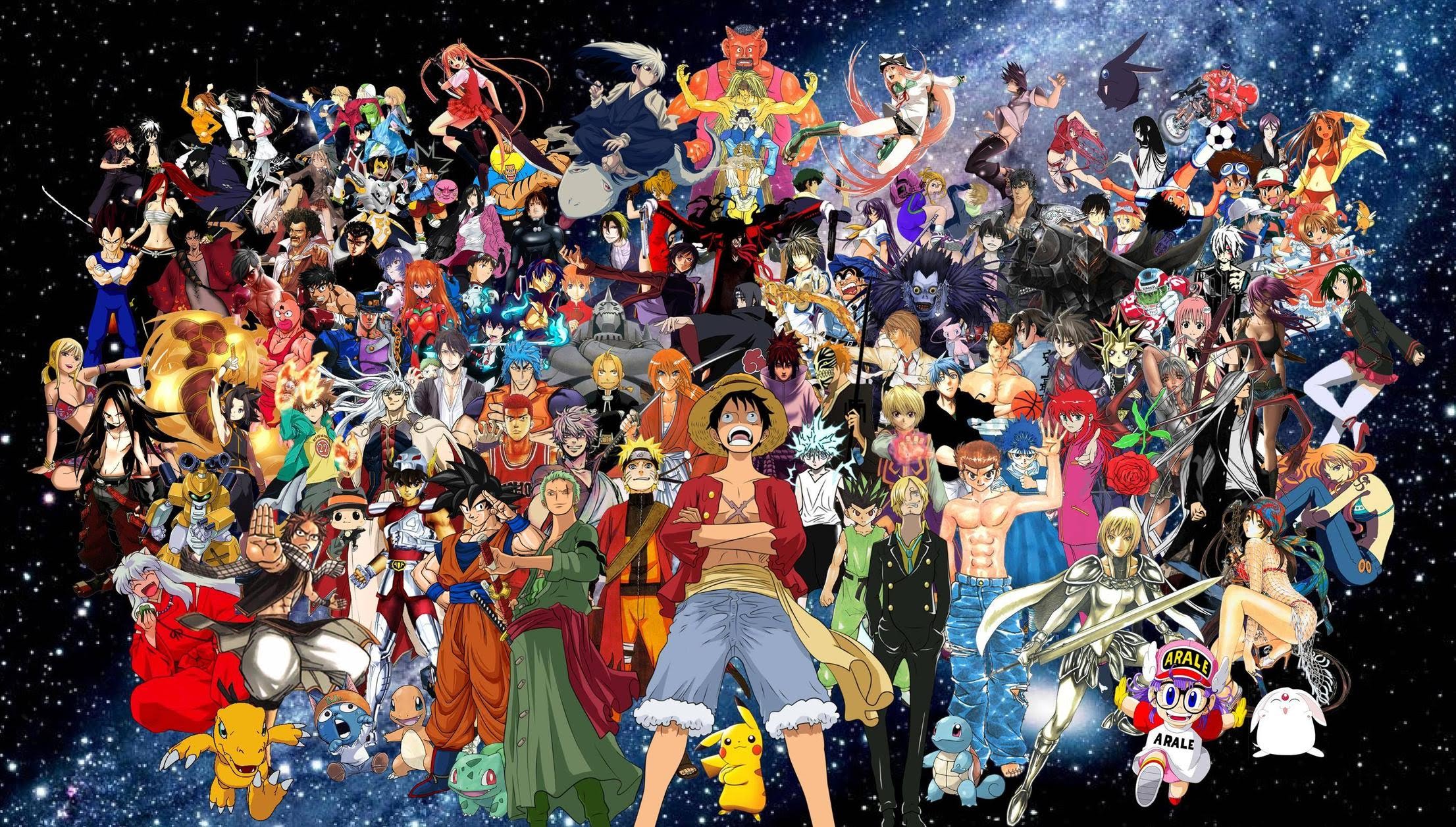 Anime is just the animated motion picture version of comic book called Manga. Manga is the original source materials for the anime. It is a picture book with all the actions, dialogues, and everything that a comic book contains produced by exceptionally good and creative artists. It can differ from simple kid shows to shows which deals with heavy real world politics too.
The original source of these mangas and anime are from Japan but nowadays it's spreading into other countries like Korea and China too. Mangas and anime are so popular in Japanese culture that it is part of school curriculum.
My recommendation
There are lots of high quality animes out there. Some of my favourites are:
One Piece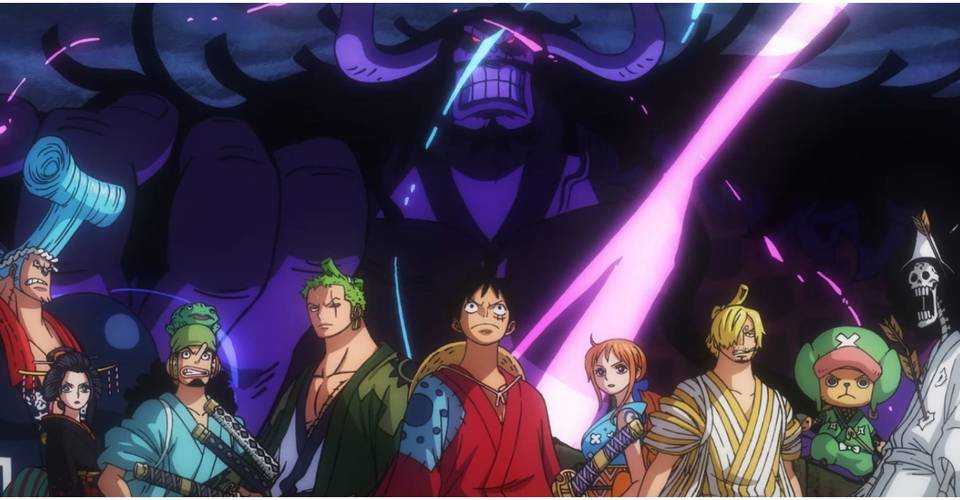 This is my favourite among all the favourites. This was first published around the year 1999. The storyline is about pirates and their shenanigans. It's kind of light hearted with touch of comedy but it actually sends out the message related to an oppression of the people by those from a higher power; it covers racism, slavery; shows what real freedom feels like, so for people who like deep characterization, value of friendship, value of dream and tackle of real world problems, then this show is definitely for you.
Death Note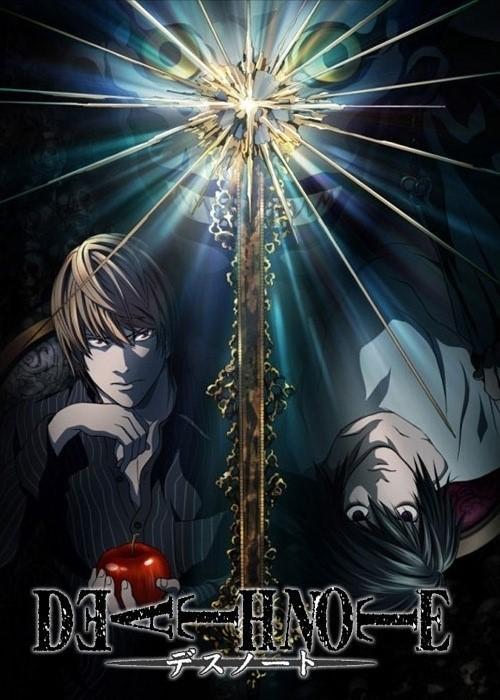 This is another boundary breaking show. It gives the message that if you do bad things with good intention for good of the people, it's still bad. This anime is about hero who wants to save others, and a psychopath who will kill all for achieving peace. It is detective-type story with main character being Kagami Light and Detective L. So for people who like cat-mouse race story, this show is definitely for you. This anime generally falls under starter pack for new comer in anime world.
Demon Slayer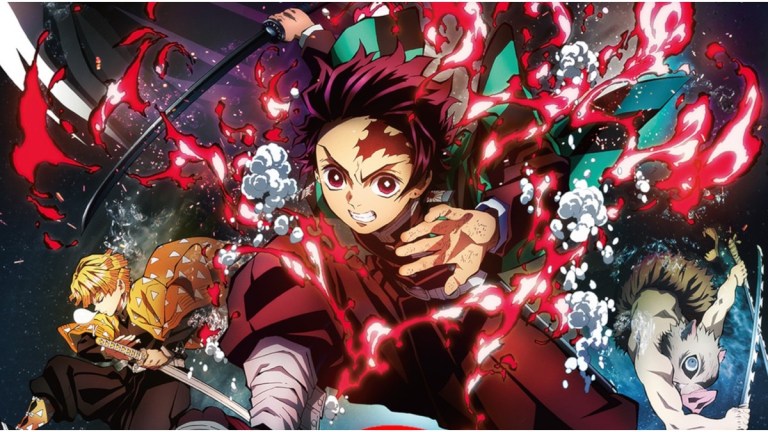 It's not boundary breaking in terms of characterization or in a story too but its boundary breaking in animation. When it first came out, people lost their mind over its animation. With awesome cinematography using excellent animation, this anime defined the new era in anime world. So, those who like to feel the evolution of anime world should not miss this one to feel the differences and how anime world changed with time.
The Promised Neverland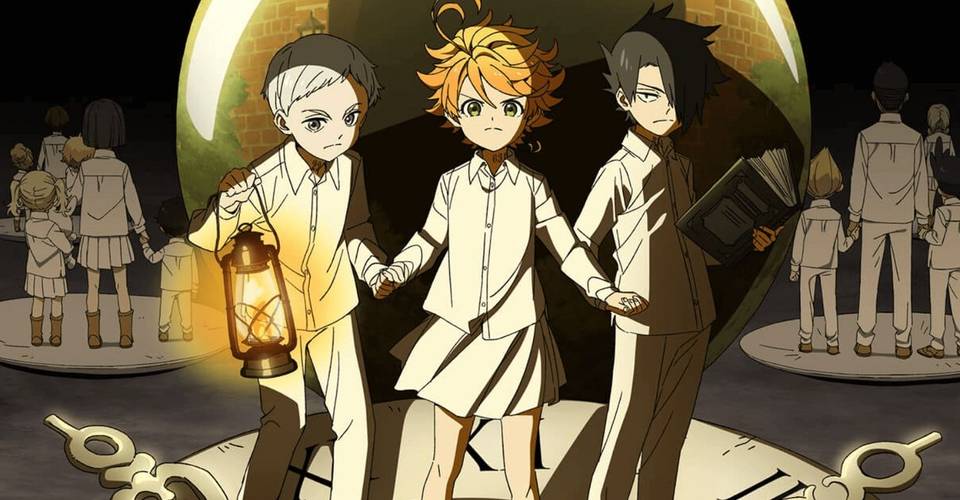 This anime belongs to the horror genre and took the genre to a whole new level. It has simple story with no as such monsters like creature, but it deals with a bunch of kids from age 4/5 to 12 years old, who are kind of genius for their age and are trying to run away from their orphanage which they found out is the place meant to harvest these kids for the monsters living out in the world. If you like horror genre then this shows is definitely for you and its animation is also of topnotch.
Okay, I am done! Now go check out on your own some of the best animes available and you know will what I meant. All I can say for now is, if you are multimedia entertainment fan then anime is something you have been missing for a long time. Containing entertainment of every genre, with topnotch cinematography using crisp animation and dealing with real world problem in a very subtle and metaphorical way, then anime is what you need to watch right now. Go watch it.