The Final Countdown – Europe
The Final Countdown is a song by Swedish rock band Europe, from their third studio album of the same name, The Final Countdown released in 1986.
About the song "The Final Countdown"
The Final Countdown is a song by Swedish rock band Europe, from their third studio album of the same name, The Final Countdown released in 1986. The song topped the chart in twenty-five countries including Austria, Belgium, Finland, France, UK and Italy. The song also peaked at #8 on the Billboard Hot 100 and #18 on the Billboard Album Rock Tracks chart. "The Final Countdown" was certified gold in Canada and UK and platinum in France.
About band
Europe is a Swedish rock band formed by vocalist Joey Tempest, guitarist John Norum, bassist Peter Olsson, and drummer Tony Reno in 1979. In 1982, the band won Swedish Rock Championship televised competition "Rock-SM" which led the band to gain popularity and success. In 1983, they released their eponymous debut studio album. In 1986, the band released their international breakthrough album The Final Countdown, which was a huge commercial success selling over 15 million copies worldwide and peaking at number 8 on the U.S. Billboard 200 chart. After more than ten years together, in 1992, 'Europe' decided to take a break and went on hiatus. In 2003, Europe officially announced reunion, plans for a new album and world tour. Since then the band has been active to this date and has already released six albums.
Lyrics
We're leaving together,
But still it's farewell
And maybe we'll come back
To earth, who can tell?
I guess there is no one to blame
We're leaving ground (leaving ground)
Will things ever be the same again?
It's the final countdown
The final countdown
Oh
We're heading for Venus (Venus)
And still we stand tall
'Cause maybe they've seen us (seen us)
And welcome us all, yeah
With so many light years to go
And things to be found (to be found)
I'm sure that we'll all miss her so
It's the final countdown
The final countdown
The final countdown
The final countdown
Oh
The final countdown, oh
It's the final count down
The final countdown
The final countdown
The final countdown
Oh
It's the final count down
We're leaving together
The final count down
We'll all miss her so
It's the final countdown
It's the final countdown
Oh
It's the final countdown, yeah
Anime is not only for kids
Comic books was part of my growing up, and then came English movies and series. I am that "Government school guy," which means my English was terrible (it still is but it was worst). Thanks to the subtitles, I would watch anyway and with time, things started getting smoother and easier for me as English didn't seem that hard. Until now, I was still a Hollywood fanboy. It's only after meeting that one friend in college, who happened to be a big fan of anime, that I learned about that thing. At first, like everybody else, I thought anime is cartoons made for kids. The friend introduced me to anime world, and through him, I learned that there is this one anime called "One Punch Man" that anime community is going gaga about. So, I got curious by the title and gave a shot. Guess what? I got hooked with anime like magnet to iron. And here I am giving my opinion about anime and why it is superior form of entertainment in this world filled with movies and TV shows. Yes, SUPERIOR!
So, what is anime?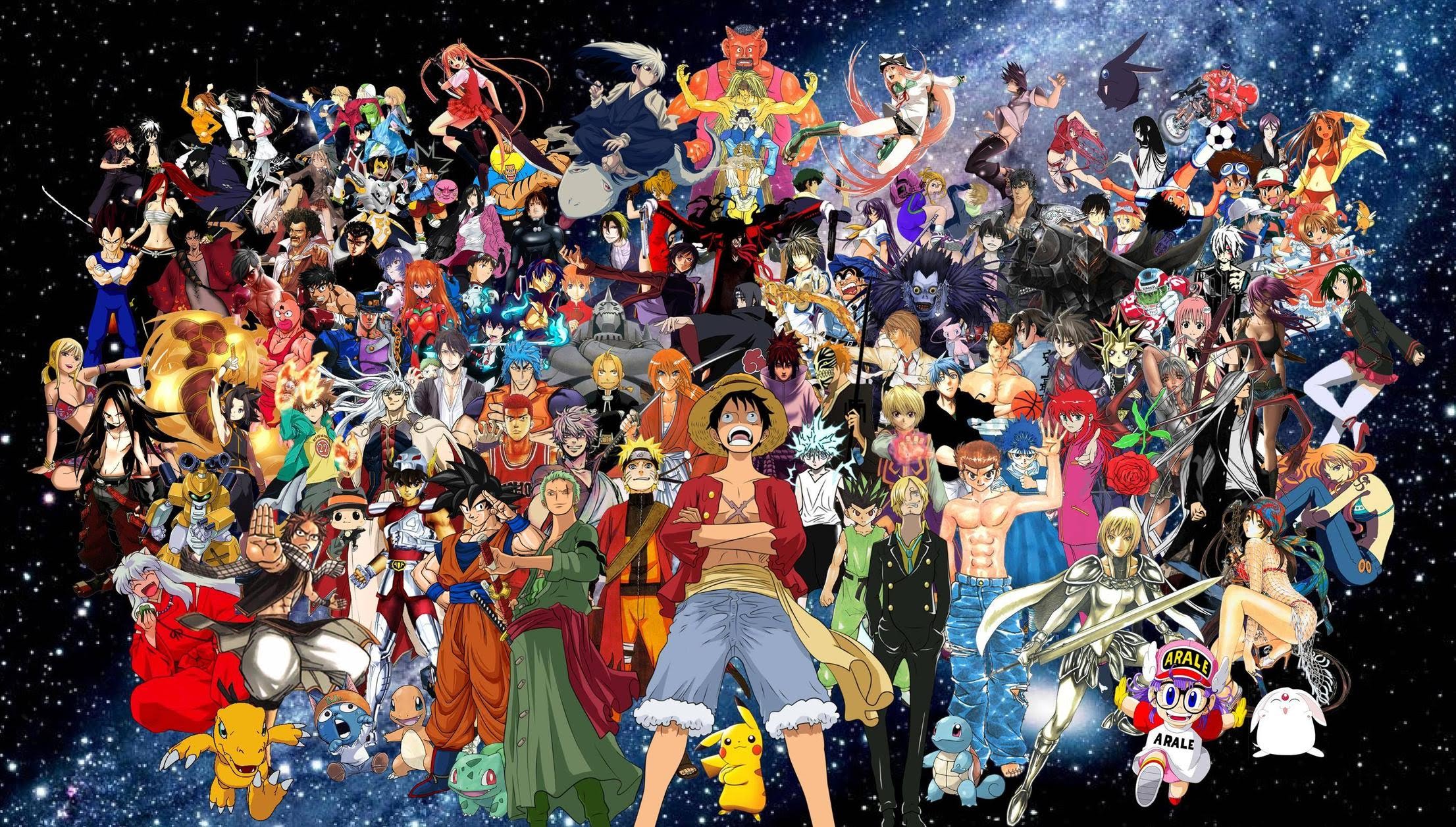 Anime is just the animated motion picture version of comic book called Manga. Manga is the original source materials for the anime. It is a picture book with all the actions, dialogues, and everything that a comic book contains produced by exceptionally good and creative artists. It can differ from simple kid shows to shows which deals with heavy real world politics too.
The original source of these mangas and anime are from Japan but nowadays it's spreading into other countries like Korea and China too. Mangas and anime are so popular in Japanese culture that it is part of school curriculum.
My recommendation
There are lots of high quality animes out there. Some of my favourites are:
One Piece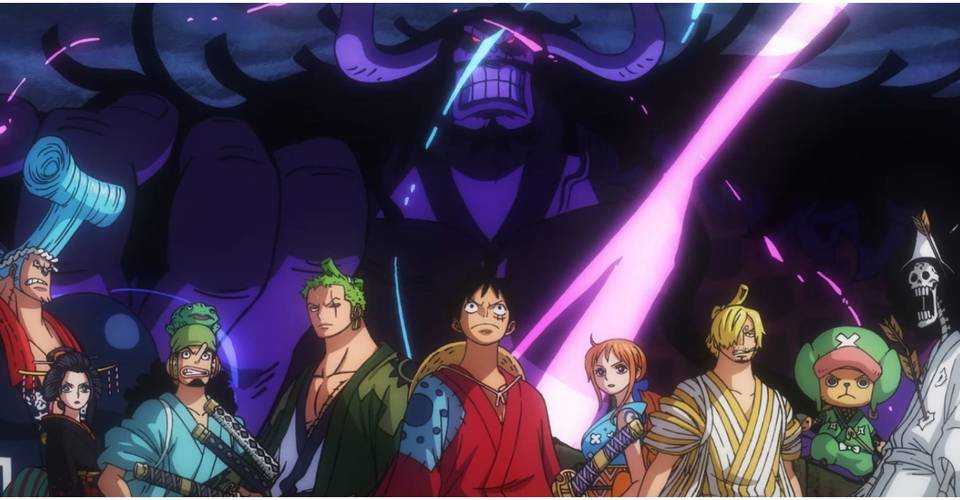 This is my favourite among all the favourites. This was first published around the year 1999. The storyline is about pirates and their shenanigans. It's kind of light hearted with touch of comedy but it actually sends out the message related to an oppression of the people by those from a higher power; it covers racism, slavery; shows what real freedom feels like, so for people who like deep characterization, value of friendship, value of dream and tackle of real world problems, then this show is definitely for you.
Death Note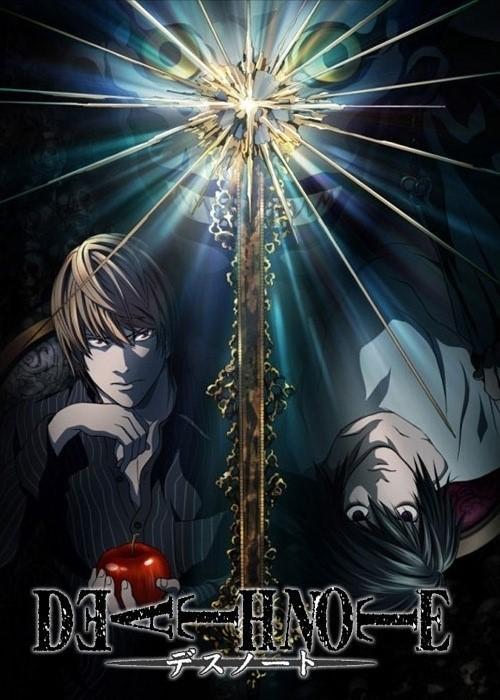 This is another boundary breaking show. It gives the message that if you do bad things with good intention for good of the people, it's still bad. This anime is about hero who wants to save others, and a psychopath who will kill all for achieving peace. It is detective-type story with main character being Kagami Light and Detective L. So for people who like cat-mouse race story, this show is definitely for you. This anime generally falls under starter pack for new comer in anime world.
Demon Slayer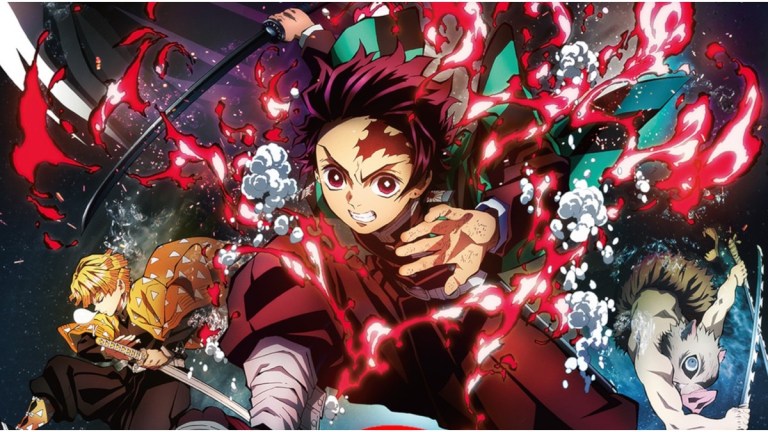 It's not boundary breaking in terms of characterization or in a story too but its boundary breaking in animation. When it first came out, people lost their mind over its animation. With awesome cinematography using excellent animation, this anime defined the new era in anime world. So, those who like to feel the evolution of anime world should not miss this one to feel the differences and how anime world changed with time.
The Promised Neverland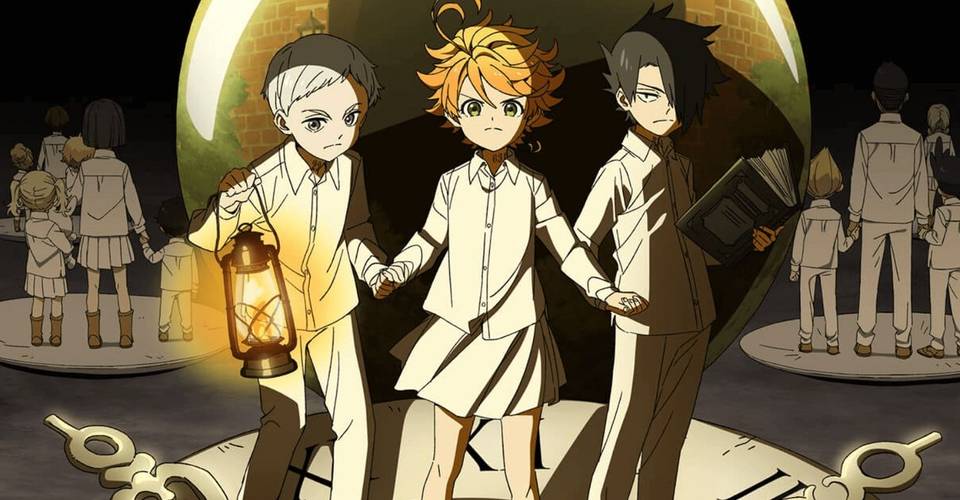 This anime belongs to the horror genre and took the genre to a whole new level. It has simple story with no as such monsters like creature, but it deals with a bunch of kids from age 4/5 to 12 years old, who are kind of genius for their age and are trying to run away from their orphanage which they found out is the place meant to harvest these kids for the monsters living out in the world. If you like horror genre then this shows is definitely for you and its animation is also of topnotch.
Okay, I am done! Now go check out on your own some of the best animes available and you know will what I meant. All I can say for now is, if you are multimedia entertainment fan then anime is something you have been missing for a long time. Containing entertainment of every genre, with topnotch cinematography using crisp animation and dealing with real world problem in a very subtle and metaphorical way, then anime is what you need to watch right now. Go watch it.
Gauthali, a music video worth a praise
I have always been a big fan of music videos from India or other Asian countries for its details in terms of visual composition – like how they obsessively care about color pairing, theatre dressing, props, and all the little things that subliminally wow our inner conscious. The level of effort being put in such videos for small details are the reason why a video looks lively and beautiful and not bland and boring done for sake of making. Something I always used to miss in most of Nepali music videos, until one day "Gauthali" Popped up on my newsfeed.
Gauthali, a song by "Pahenlo Batti Muni," is indeed a great song, but the official music video steals the bigger credit and thanks to the video production team, Kathaharu. The whole team have done a commendable job in composing the video and amplifying the charm in the song, through the brilliant visual presentation.
The music video has a simple storyline of a couple who moves in to live together and the usual ups and downs in their relationship thereafter. Seems like a live-in relationship, which is not so mainstream yet in Nepali society. Other than that, there is nothing new in the story. However, the most wow and fascinating thing about this video is the amount of effort being put in presenting the story both in terms of acting and filming.
Characters and Acting
That characters represent everyday people, in everyday life and not the mainstream entertainment industry defined model-like character in fancy clothes and makeups.
I personally feel so real and genuine with such character picks, as it breaks the stereotype that one most have certain attributes to be a music video model and second being it is not necessary to have "popular face" to get views. What's important is not who is in the video but how comfortably and confidently they are playing their role, which the characters in "Gauthali" have truly proven themselves with their brilliant acting keeping it as natural as possible.
And cheery over the cake– all those cute little moments, which every couple could relate.
Props and Theater dressing
I don't remember watching any music video from Nepal putting this much of effort in creating a whole interior and ambience to fit with the story without making it loud and extravagant.
They actually painted the door too. Loved the color selection.
And all the little things…
Wait! compare this scene below with the earlier one. There were no curtains, no lamps and stuffs. Basically, the first scene is from while moving to the new house and this scene being after moved in.
There is this particular scene in the time-lapse fashion, where there are around 40 unique shots with each shot creating variants with tiny details.
Only actual passionate team can think of this level of perfection and dedication in creating a scene that many would not anyway notice.
Technicals
Lastly, editor has done a great work with color grading and color correction maintaining the consistency throughout and blending them well with the story and moods as story demands.
Likewise, the whole technical team have clearly put an utmost dedication and effort in creating this masterpiece. The lighting, framing, angles and rolls everything seems so professionally done, of course except few places where could be better.
In short
This music video is a work of genius, a touch of perfectionist, that shall outstand as a sample for many to get inspired and influenced by in coming days. Made at around 4 lakhs budget, this video is the proof that video production team from Nepal are no less equipped with talents and creatives, who can color the whole set to draw their vision and concept at as little price as 4 lakhs.
Varsha Thapa – Kavita
The song indeed has the smell of freedom that can be felt through the melody in it and the words. This song feels quite different from other Nepali songs but nevertheless thus may not be of everyone's type, but for those who love deep, soothing, dreamy music, this is the one worth to be in playlist.
ABOUT THE SONG
In the words of singer, Varsha Thapa, herself, this song is
A self Documentation of a woman celebrating her freedom, solidarity and music, Kavita is an ode to everything that sets her free and brings her back to herself!
The song indeed has the smell of freedom that can be felt through the melody in it and the words. This song feels quite different from other Nepali songs but nevertheless thus may not be of everyone's type, but for those who love deep, soothing, dreamy music, this is the one worth to be in playlist.
ABOUT THE SINGER
Varsha is a New York based Singer-Songwriter and model, born and brought up in Kathmandu, Nepal. Varsha's love for music began from a young age. She would volunteer to sing whenever her parents had guests over. Being an introvert, she often struggled to communicate with people so singing became her form of communication as it came more naturally to her.
At the age of eight, she left for boarding school, where she was constantly bullied for her appearance. To cope with rejection and loneliness she began to express herself by writing a journal which soon turned into songwriting, inspired by her own life experiences. And music became her way of communicating with herself and the world.
In 2018 she co-founded her band called Sita virgin along with guitarist Rob Mastrianni whom she met in New York. They released two songs together "Purpose" and "Shattered" in January and August 2019 subsequently.
In 2020 Varsha embarked upon her solo career, releasing her first single "Maaya." 
LYRICS
Shabda le Vyakta garna nasakine
Kavita timi mero
Mero sansaar
Timra aabha ka rang
Haru le bharideu .

Timro antariksh
Ko gahirai ma gayi
Ma dubchu
Harauchan tyehi mera
Samasyaa haruuuu

Uuuuuuu Uuuuuu Uuuuuuu

Aafu lai Maaya garna siki
Raheko thiye
Timi aayi tukrieko
Mutu mero jodera
Sansaar bhari ko
Maaya ma maathi
Lyayi Pokhyau Tara
aaaaaa Maya aaaaaaaaaa
Kalpana bani
Bilaera katai najanuuuu
Mero Khushi ko kaaran
Timinai Hauuuuuuu Uuuuuuu Uuuuuu Uuuuuuu