What is Clubhouse and why is it so popular?
All you need to know about Clubhouse, the trending app in town.
By now, you must have heard about Clubhouse. If not, you must have gone for a long meditation in the island of Indonesia.

Just a year or 2 old and already millions have downloaded the app and it's the most trending app right now in App store and Google Play.
In the era of social media, Clubhouse has come as the perfect platform that everyone was looking for, where they can communicate verbally in a go, like in a real world. Naturally speaking, we humans prefer verbal communication over any other form of communication and that too with an element of interaction. Communication on Facebook and other social media platform is predominantly textual, pictorial or graphical and not a real-time interaction like in real world. Everyone was missing that human thingy in social media and they have now. BOOM!!
WHAT IS CLUBHOUSE?
In short, it is a voice-chatting app. Think this way, you get into an app, and you could see everyone talking as if in a web conference.
Upon opening the app, you will land on something like Newsfeed where you can see different people talking on different topics that the Clubhouse calls "Room" that you can join and listen what people are talking about. You can as well join the conversation if you want to join them as "Speaker". Likewise, you can create your own room. There are no videos, no pictures, and hardly any text. It's all just audio. Think about it as joining a live podcast where you can choose to be the speaker if you want to or just listen to what others have to say by taking the audience seat. And unique part is, in Clubhouse, nothing gets saved — you talk, they talk and all the talk vanishes on airs.
Brief history of Clubhouse
Founded by Paul Davison and Rohan Seth in Fall 2019 under the name Talkshow, since the original concept was "designed for podcast," the app was later rebranded as "Clubhouse." Thanks to the Covid. It gained huge popularity immediately after Covid outbreak and lockdown thereafter. By now, more than 10 millions have downloaded the apps. The app is currently valued at 4 billion dollars. In April 2021, Twitter had entered discussions to purchase Clubhouse, at a $4 billion valuation. The talks ended with no acquisition.
Why is it so popular?
It's popular because humans love talking, as simple as that. But, of course, many had tried something similar already but what made Clubhouse this popular is nothing but RIGHT TIMING. And then happened Elon Musk, the Midas guy — whatever he touches turns into a gold. He spoke about Clubhouse once and Clubhouse hit the jackpot.
Nevertheless, there are few other important reasons behind the popularity.
1. Nothing gets recorded: Unlike other LIVE audio/video contents, here one can speak without fearing to be wrong or mistaken that opinions or thoughts expressed won't make a round on social media. This is making it more preferred platform for many who like to talk without being judged or being pulled into controversy unnecessarily.
2. More Freedom: You can choose to listen or choose to speak or quietly leave the room and you don't have to feel any sort of awkwardness or nervousness. No one can force you by tagging your name or personally attack you for being different.
3. You feel Equal: Imagine you sharing a stage with someone you admire or adore the most or you sharing the stage with people with shared interests and values. That feels amazing and fulfilling, isn't it? That's what Clubhouse makes it possible for you to feel. Unlike typical podcasts, where they invite some well-known faces or experts and you are only to listen or at best be part of Q&A, here you can join the speakers and stand along with.
4. It feels like virtual cafe minus coffee: Yes! that's exactly how you can feel. What happens in cafe? You hang out with your friends over a coffee and some strangers may join you and you talk and talk and talk, learn something, teach something, have a good time and split. It's pretty much same but virtually. You create your own room, and start talking to your friends and followers. Then more will join you and they will start talking . Couple hours will go in a blink!
5. Last but not the least, your talks can earn you followers: Just like every other social media tricks, Clubhouse too has reward system for its users. More you stay engaged, stay visible, and prove yourself worthy enough to follow, you get to earn fellow users as followers. More followers, more audience for you to join your talk show whenever you host one. Isn't that fun?
So yes! Clubhouse is amazing and fun and useful for anyone who likes to learn from others or teach others or just have some good times with friends and strangers. And best part, unlike other social media platform, people are generally soft, sweet and empathetic and tolerant towards others opinions and views regardless of differences.
Hope this article says it all. See you on Clubhouse soon. If you want to follow us there, simply search us @kmagz.com and we are right there waiting for you. If you are struggling with invitation, feel free to message us in our Facebook inbox, and we will help you get in there.
Top Ten Tourism Destinations Around The World
For those hodophiles who are willing to explore the world and perplexed to predetermine their destinations in their wish lists, here are top ten most popular tourist destinations based on the data and statistics of the number of tourism arrivals in 2018.
As per the 47 Tourism Statistics: 2020/2021 Market Share & Data Analysis | CompareCamp.com, the following the are top 10 most visited countries.
France (89.4 million visitors)
France is one of the most popular and first tourist destination because it has become the hotspot location of 89.4 million international tourists according to 2018 statistics. Mass tourism can clearly be noticed in the most renowned places of France such as the Eiffel tower, louver museum, the palace of Versailles, Provence, Chamonix mont blanc, Carcassonne, etc. Until 2019, the overall spending of visitors is 60.4 billion euros contributing 9.6 percent of GDP share only by the tourism sector. This is why France is one of the leading destinations in the world.
Spain (82.72 million visitors)
Spain is one the most beloved destination of mass tourism making the position the second most visited destination. As per the 2018 data,82.72 million tourists explored Spain contributing 11.8 percent of GDP share. The most visited place in Spain is Barcelona, Madrid, Seville, Palma de Mallorca, Gradana and so on. It is UNESCO's third-largest heritage country. Tourists around the globe spend their precious time observing and understanding the architecture, culture, and history of Espana.
United States (79.62 million visitors)
Among the flourishing tourism destination, the tourism of the US is also one of them encountering 79.62 million international visitors from around the world in 2018. The major attractive places of the US are the Grand Canyon, Niagara falls, the statue of liberty, white house, Walt Disney World resort, etc where every year a great number of tourists arrive.in 2018, the domestic tourists singly expended $972 billion while $155 billion was spent by international tourists contributing 7.9% in GDP.So we can say that the US is a famous tourist destination both domestically and internationally
China(62.9 million visitors)
China is the fourth most visited country in the world. The intriguing destination in China is The Great Wall of China, The Forbidden City & the Imperial Palace, Beijing, The Summer Palace, Beijing, Cruising the Li River, Guilin many more. The number of tourists arriving in 2018 is 62.9 million from various countries. and the spending of tourists is USD 277.27 billion maintaining its GDP contribution of 11% successfully in successive years 2016,2017 and 2018. Despite being the origin country of coronavirus, China still as a tourist destination offers limitless scope for exploration
Italy(62.15 million visitors)
Italy is also considered as the top 5 desirable counties in the world where 62.15 million international tourists visited this country in 2018. The most popular places which are desired by tourists around the world in Italy are Rome, Florence, Tuscany, Siena, Milan, Venice and so on. The tourism inbound spending in 2018 is 25.48 billion million euros accounting for 228 billion euros in GDP contribution. Italy is also known to be a popular vacation destination.
Turkey(41.45 million visitors)
Turkey became the sixth most popular destination accounting for 41.45 million international travelers in 2018 gaining $29.5 billion . The top-rated tourism attraction in turkey is Aya Sofia, Ephesus, Cappadocia, Pamukkale mount nemrut, etc. which reflects the ancient culture, monuments history, and overall the beauty of turkey. The GDP contribution of tourism in turkey was 12.7% in 2019 increasing $34.5 billion in revenues and setting the new record.
Mexico( 41.45 million visitors)
Mexico is counted to be the seventh top world's popular tourist destination for a vacation with 41.45 million international visitors arrivals in 2018. Mexico possessing about 100 islands is a beautiful country with attractions such as Cancun, Yucatan peninsula, Acapulco, riviera Maya, etc which are the ultimate destinations of tourists. According to 2018 data tourism in Mexico contributed 8.7% of GDP directly employing 2.3 million people residing in Mexico.
Germany(38.88 million visitors)
Germany is increasingly being the most popular destination securing its rank in the eighth position. The major purpose of Germany to travel are for its culture, outdoor activities, sightseeing and so on and the best places where it can be experienced are Berlin, Munich, the romantic road, the Mosel valley and so forth. The total number of international tourists who visited Germany in 2018 is 38.88 million in numbers and contributed 8.6% in GDP share.
Thailand(38.28 million visitors)
Thailand is the ultimate destination for tourists who is culturally, naturally, and historically captivated by the place.in 2018, Thailand has been successful to attract 38.28 million international tourists in the country spending over 20 billion US dollars. the popular tourist attraction in Bangkok is Thai massage, street food, water fight during Songkran, stunning beaches, temples and so on.
United Kingdom(36.32 million visitors)
The UK belongs to the tenth position in popular tourists destination in the world as per the tourism significance. Statistically, in 2018, 36.32 million foreign visitors travels along with the UK popular destination such as Stonehenge, Tower of London, the British Museum, Eden project, etc. The spending amount of foreigners in ul in 2018 was $26.9 billion, similarly, the value of 76.7 billion contributions was in GDP of UK economy.
The bottom line is if so many people are visiting these destinations, it surely is a worthwhile place to travel. What are you waiting for?!
Anime is not only for kids
Comic books was part of my growing up, and then came English movies and series. I am that "Government school guy," which means my English was terrible (it still is but it was worst). Thanks to the subtitles, I would watch anyway and with time, things started getting smoother and easier for me as English didn't seem that hard. Until now, I was still a Hollywood fanboy. It's only after meeting that one friend in college, who happened to be a big fan of anime, that I learned about that thing. At first, like everybody else, I thought anime is cartoons made for kids. The friend introduced me to anime world, and through him, I learned that there is this one anime called "One Punch Man" that anime community is going gaga about. So, I got curious by the title and gave a shot. Guess what? I got hooked with anime like magnet to iron. And here I am giving my opinion about anime and why it is superior form of entertainment in this world filled with movies and TV shows. Yes, SUPERIOR!
So, what is anime?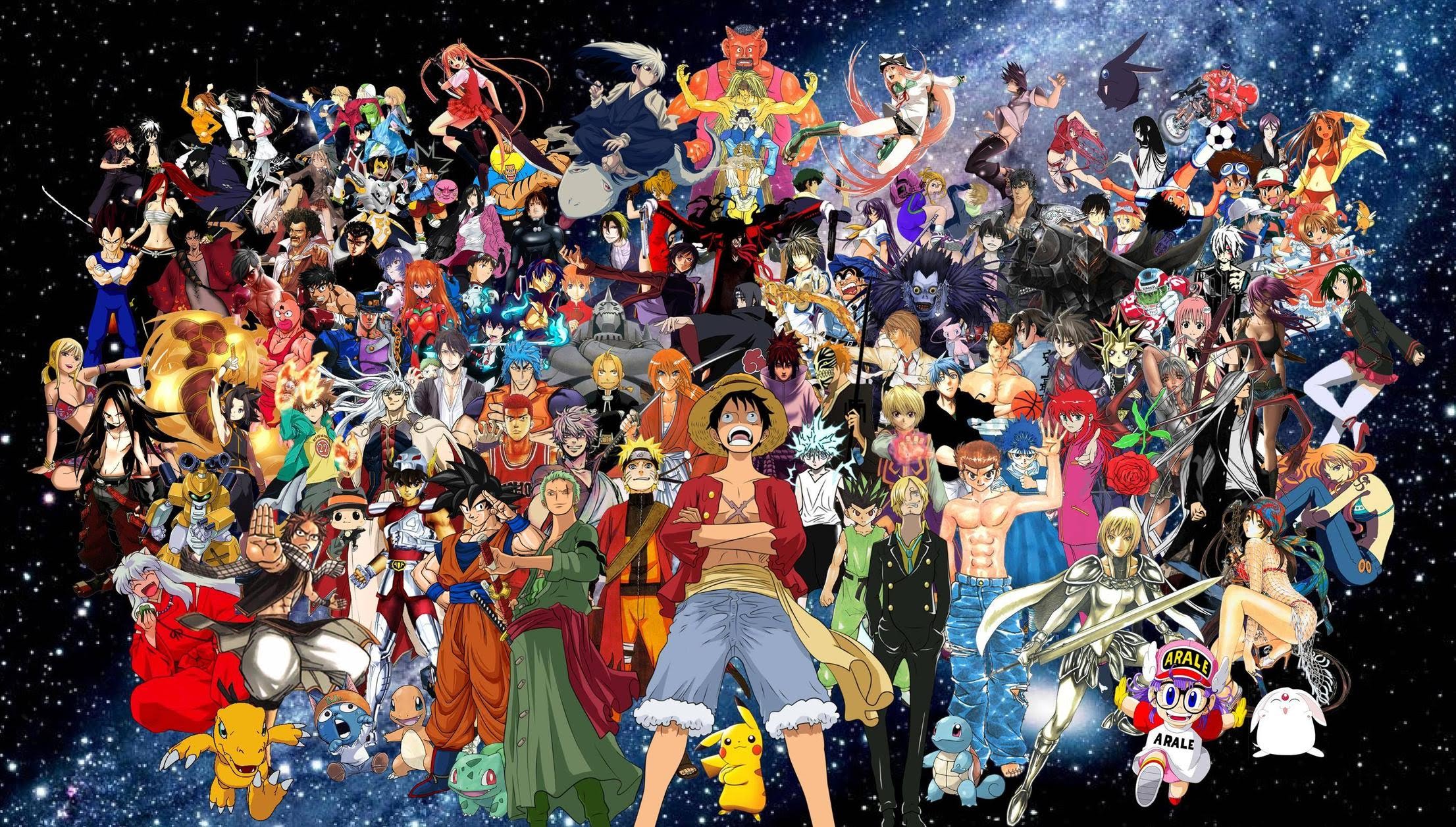 Anime is just the animated motion picture version of comic book called Manga. Manga is the original source materials for the anime. It is a picture book with all the actions, dialogues, and everything that a comic book contains produced by exceptionally good and creative artists. It can differ from simple kid shows to shows which deals with heavy real world politics too.
The original source of these mangas and anime are from Japan but nowadays it's spreading into other countries like Korea and China too. Mangas and anime are so popular in Japanese culture that it is part of school curriculum.
My recommendation
There are lots of high quality animes out there. Some of my favourites are:
One Piece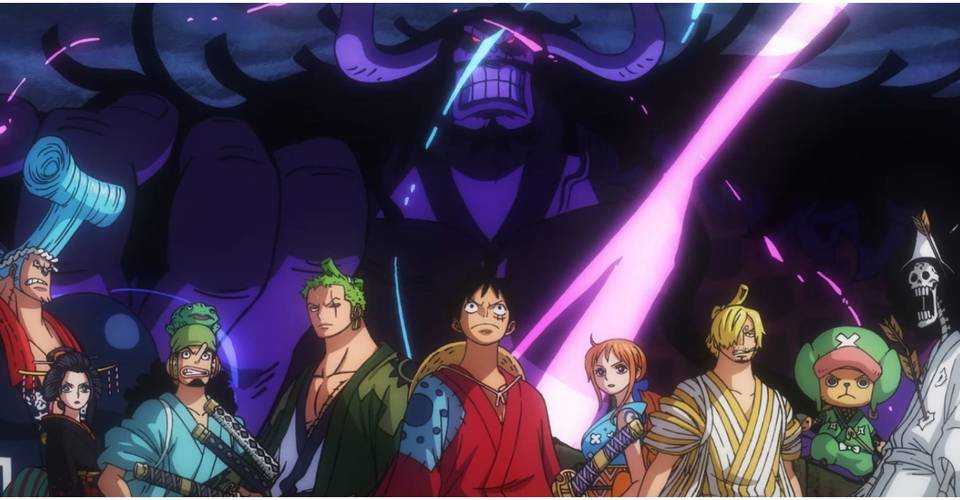 This is my favourite among all the favourites. This was first published around the year 1999. The storyline is about pirates and their shenanigans. It's kind of light hearted with touch of comedy but it actually sends out the message related to an oppression of the people by those from a higher power; it covers racism, slavery; shows what real freedom feels like, so for people who like deep characterization, value of friendship, value of dream and tackle of real world problems, then this show is definitely for you.
Death Note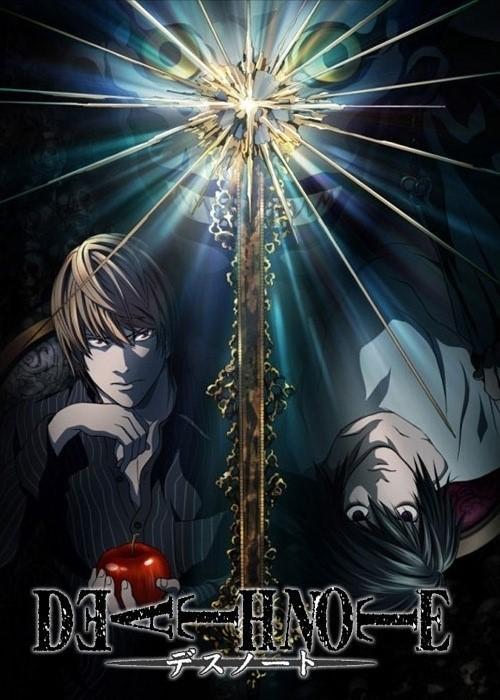 This is another boundary breaking show. It gives the message that if you do bad things with good intention for good of the people, it's still bad. This anime is about hero who wants to save others, and a psychopath who will kill all for achieving peace. It is detective-type story with main character being Kagami Light and Detective L. So for people who like cat-mouse race story, this show is definitely for you. This anime generally falls under starter pack for new comer in anime world.
Demon Slayer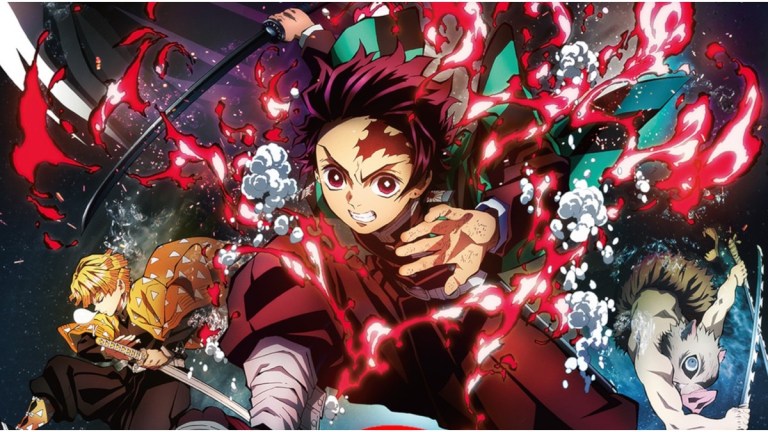 It's not boundary breaking in terms of characterization or in a story too but its boundary breaking in animation. When it first came out, people lost their mind over its animation. With awesome cinematography using excellent animation, this anime defined the new era in anime world. So, those who like to feel the evolution of anime world should not miss this one to feel the differences and how anime world changed with time.
The Promised Neverland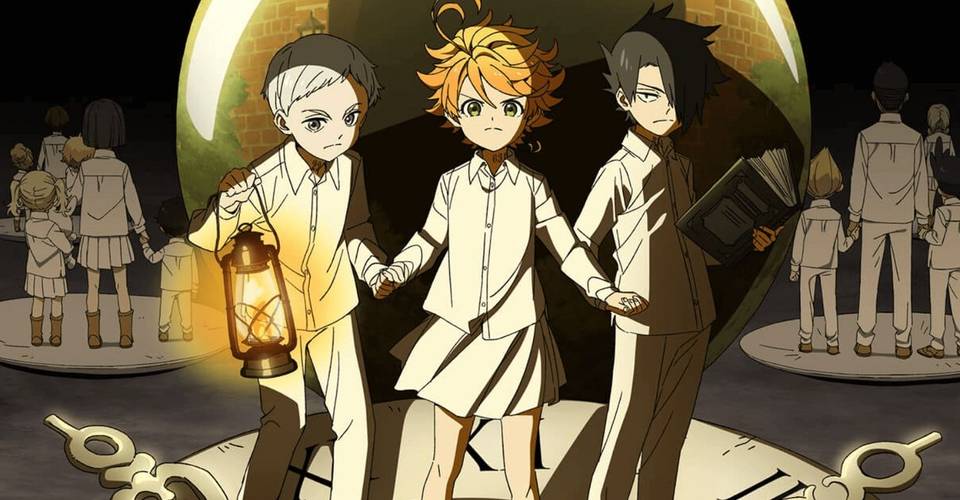 This anime belongs to the horror genre and took the genre to a whole new level. It has simple story with no as such monsters like creature, but it deals with a bunch of kids from age 4/5 to 12 years old, who are kind of genius for their age and are trying to run away from their orphanage which they found out is the place meant to harvest these kids for the monsters living out in the world. If you like horror genre then this shows is definitely for you and its animation is also of topnotch.
Okay, I am done! Now go check out on your own some of the best animes available and you know will what I meant. All I can say for now is, if you are multimedia entertainment fan then anime is something you have been missing for a long time. Containing entertainment of every genre, with topnotch cinematography using crisp animation and dealing with real world problem in a very subtle and metaphorical way, then anime is what you need to watch right now. Go watch it.
What is communication and how to communicate effectively?
Communication is what we are trying to do through this writing. We are trying to communicate to you what communication is and how to communicate effectively. Here, we are trying to communicate through writing. If you were watching us on YouTube, we would be communicating to you through verbal and visual means of communication. If we were to communicate with you on the same topic via graphics, that would be another form of communication. So, basically communication is to convey what's inside us through mutually understood signs, symbols, and semiotic conventions.
There are basically three sides to communication. One is source (communicator), another is receiver (audience), and third being channel (air, phone, tv, book, paper, picture, etc).
Types of Communication
There are basically three types of communication,
Verbal communication: Communicating verbally (by speaking out)
Non-verbal communication: Communicating through body language, facial expression, touch, gesture, etc, in a form of non-linguistic representations.
Visual communication: Communicating through arts, photographs, graphics, etc.
Written communication: Communicating through writings.
Purpose of Communication in humans
Purpose of communication in humans varies for a range of reasons but the ability to communicate effectively is what makes humans different from the rest of other animals.
Have you watched the movie, "Rise of The Planet of The Apes?"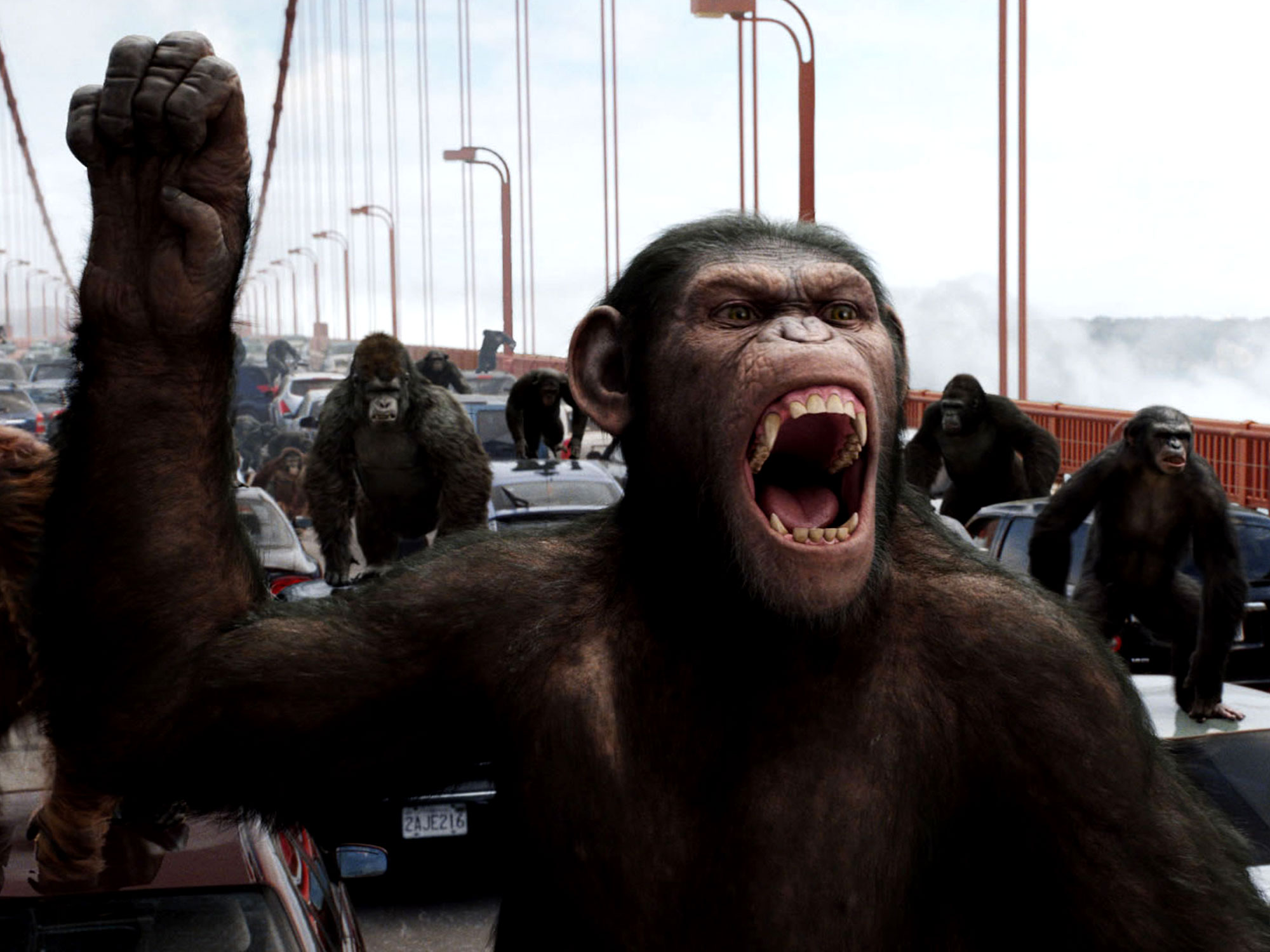 What happens in the movie is that there is this one ape which has a relatively higher degree of intelligence that it can think and reason. But until that point, the ape was not still that powerful. It was still a pet. The ape then learned to communicate, and through communication, it learned to influence other apes. That discovery of communication made it possible for apes to act collectively, that led to desire for independence, self rule. The movie actually tells what made humans so powerful and superior through the story of the apes.
Only reason humans could rule the world is because it could communicate with fellow humans for a range of reasons. Think of it. It's because of the ability to communicate, humans could tame a mammoth. "hey! look back. Okay, now it's turning other side, so hit the other side. Hey you, you attack from back and you from front." If we were not this good at communicating with fellow humans, we would be just like monkeys, screaming and shouting but no clear instructions or tips and tricks to fight against other species. Not only that, but we share our knowledge and understanding to other humans and new generations so that they learn from our mistakes and lessons, and thus their life and time is saved to learn further and progress further.
Here is another example,
There is this water tank at my neighbor's house. The tank gets filled once in 15 days. Other times, it is as dry. On one of the dry days, some or other pigeon comes to nest to lay eggs but as the tap gets on, the nest gets destroyed. It feels really sad to see how she struggles to protect the eggs, but what could she do. Eggs get spoiled and she leaves the nest. Again, some other day another pigeon comes and tastes the same fate. So far three pigeons, I have witnessed, testing the same sad fate. That's the difference between humans and other creatures. If the pigeon was human, she would spread her lesson. If any pigeon tries to repeat the mistake, she will be warned by other pigeons. The pigeons as well will pass down the story and lesson to new ones saving even them from making the mistake.
You see? What makes humans so powerful is our ability to communicate, our ability to spread lessons and knowledge and ability to accept those lessons even without experiencing it. This saves lots of our time and energy without which we would be repeating the same mistakes just like the pigeons.Same applies to human society or country. The country or society where there is a culture of effective communication, knowledge sharing, culture of documenting history, such a society or country as a whole becomes smarter, grow more rapidly as they waste less time repeating the past mistakes. The society or the country that lacks such culture are doomed to get stuck in the same loop.
Hope, you got the point of how important communication is for progress and success. Everything that we know now is the result of accumulated knowledge passed down through communication channels.
Good communication versus bad communication
Now, since we know the importance of communication, we should be aware of good communication from bad communication. We all have been in the situation where the receiver misunderstood us, we got into conflict, we didn't get things done and many other troubles because there was a "communication gap" or "miscommunication."
As we learned earlier, the sole purpose of communicating is to transport what's in our mind – be it knowledge, or thoughts or ideas – into the head of the receiver as it is. When there is a difference in what we want to convey and how the receiver decodes, the miscommunication occurs. SO BAD COMMUNICATION IS NOTHING BUT FAILING TO COMMUNICATE PROPERLY.
What would happen if a hunger-gather had failed to communicate properly while hunting a mammoth? One of the members would die. What will happen if a teacher fails to communicate properly? Students will misunderstand or do not understand the subject.
So the burden always lies on who is communicating more than who is being communicated. It's the responsibility of the source to communicate effectively. In good communication, the communicator successfully transports/transmits his/her message to the receiver as s/he wanted it to be, whereas in bad communication s/he fails to do so.
There are various reasons why bad communication happens, some of which are:
Lack of clarity – not being precise and concise in what is trying to be conveyed; lack of clarity in voice or presentation.
Ambiguity of words/phrases – Words sounding the same but having different meanings can convey a different meaning altogether. Hence the communicator must ensure that the receiver receives the same meaning.
Cultural differences – where one being said being understood differently due to cultural interpretation. For example, calling someone a monkey may mean ugly in one culture whereas it may mean smart in another culture.
Intellectual differences – Use of jargons, being too technical or academic, that the receiver doesn't get. It's easy to say "society evolves over time" for someone who knows what is evolution but if the receiver does not know what is evolution in the first place, the whole sentence may be understood per his/her own level of understanding and interpretation.
Attitude/psychology – Certain attitudes can also make communication difficult. For instance, presenting with ab angry or intimidating tone or style can affect how the receiver decodes the message.
Thus, good communication is the type of communication where the aforementioned things are absent. In good communication, there is clarity and precision on what is trying to be conveyed, in tone and style and pattern and level that the receiver can grasp without feeling intimidated and all that being done considering the cultural background of the receiver.
How To Communicate Effectively
Since you now know the difference between good communication and bad communication and what causes them, effective communication is to consider components needed for good communication and frame your communication accordingly.
So to communicate effectively, there are fundamentally three things to consider:
Message – What are you really trying to convey?
The sole purpose of communicating is to convey something – it could be knowledge, or thoughts or ideas or opinions. Whatever it is, the first thing to consider and be very clear about is what we really are trying to convey to the receiver. As said above, it is the responsibility of the communicator to frame and present in the way the receiver can decode. Most people fail to communicate effectively because they think "it's the responsibility of the other side to understand what I am trying to say."
Audience – Who are you communicating with?
Have you ever wondered why you speak like a child while talking to a child? Why do we speak in a professional tone and language in the professional world but same thing when we have to speak in a casual setup or with friends in a cafe, we speak differently? Why do we speak purely in our mother tongue when speaking with grandparents or someone who does not understand English, but while speaking with people who seem to understand English, we speak a mix of English and mother tongue? That's because we speak according to our audience. So to have effective communication, we should always know who our audience is and communicate accordingly.
Aesthetic – how are you communicating?
Okay so now you know what you are trying to convey, and you know your audience and putting yourself at the par to speak accordingly. All good, but let's say, you presented yourself in a very unpleasant way. In that case, you will still be failing to communicate effectively. Many of us have stopped watching YouTube videos just within 15 secs because we didn't like the way the host was talking. Or we stopped reading because the first few paragraphs turned us off. There are many instances where we didn't give a serious listen to our teacher or elder because we didn't like how they started or presented themselves while delivering their speech or lecture. Thus, in effective communication, another important thing to consider is the aesthetic side of the presentation. If it is verbal communication, ears get to decide if it is pleasing enough or not. In visual communication, eyes get to decide, and in written communication, our brain, while processing the first few lines and paragraphs and scanning the overall presentation, decides if it is pleasing or not.
This writing itself is an example for you of what effective communication looks like. If we have succeeded to make you read till the end, and you have understood as we wanted you to understand, and we succeeded to write it in a way you could understand, then we have effectively communicated with you through this writing.
With that, thank you so much for reading. If you have any questions to ask or points to add, please feel free to write to us ([email protected]).
NOTE: This article is created for our participants of Online Writing Workshop, and thus only necessary details and information are included as per the need and the objectives of the training.