India is a very diverse country with more than 2000 ethnic groups, 122 major languages and 1599 other languages, with each ethnic group having their own culture and tradition.

However, media representation of India doesn't reflect India as it is in reality (understandably not possible), just like how media representation of every other countries fail in that regard.

To give a perspective, people from outside Nepal may think all Nepalis wear such cap, Topi, because that's what they see in news. But reality is far different.
Just like that, people outside India have built their perspectives about India and Indians based on media they follow.
Likewise, perspectives are also based on types of people you deal with. For example, most Indians think Nepalese means mongoloid face, whereas the reality is non-mongoloid people are in majority. That's because Nepalese as they know are from Gurkha battalion in Indian army that constitutes mostly the people from mongoloid community.
Coming to Desi Indians
Deshi literally means "country people". To put it loosely in Nepali, "Gaule." In US, country people means something like this, a cowboy looks.
Country people have their own styles and personalities per their own cultural and historical background. Unlike urban people, they are less influenced by globalization or other beliefs and values, giving them more home-grown organic looks and feels.
Every country has their own country people, so does the India. But then, the term Deshi is quite tricky when it comes to India.
These people from Nagaland, India, are as much country people as any other from other states, but they are not called Deshi.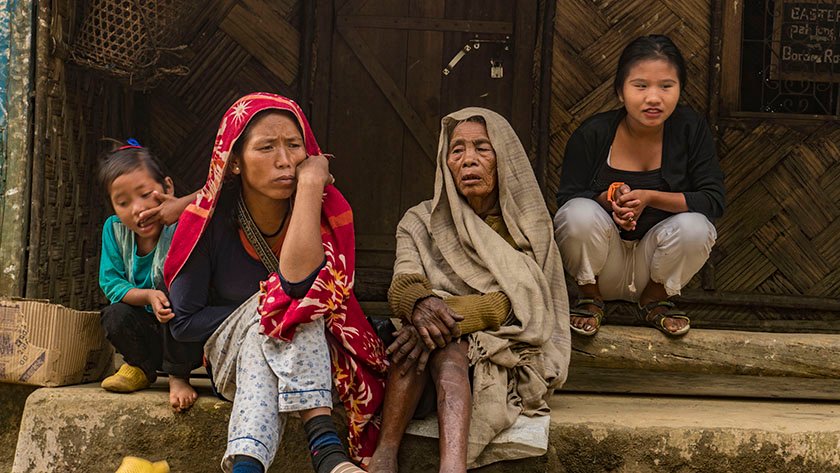 Same goes to country people from Kerela or Karnataka.
So when they say Deshi Indian, what does it really mean is predominantly hindi-speaking North Indians. Deshi fashion means, predominantly north Indian apparels and accessories. Deshi foods means, predominantly North Indian cuisines.
India as we know or world knows is actually North India. Deshi thus means looks and feels that carries values and beliefs of country people from Northern India.
Why the news headline didn't call it "Indian look" instead of deshi? Because India does not only mean North India and calling it an Indian look, it's an insult to people from Naga, people from Karnataka, people from Kashmir.
To put in a perspective, a foreigner may call the following dress, Nepali dress, but we from Nepal specify it as Sherpa dress.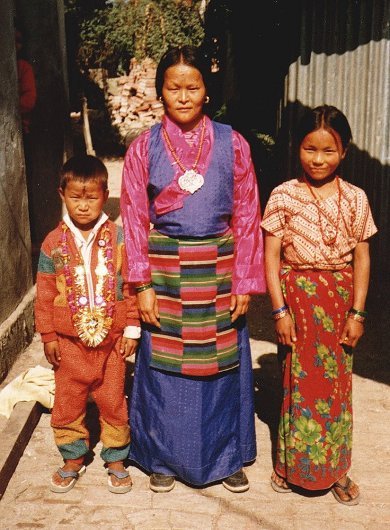 When deshi used in conjunction with products, it means country-made: Deshi Ghee, deshi cycle, deshi shoes, etc.
Is deshi an insult
Well it depends on context. Deshi, a country person, figuratively means less educated, quite traditional, conservative, limited knowledge, less exposed, which loosely means pakhe in Nepali or Red Neck in US. Indians don't mind to be called contextually deshi, and if it is said in conjunction with country, they take it as a cultural identity and feel proud about. But in everyday life, urban Indians don't like to be recognized as Deshi. Also, many south Indians or other ethnic groups from India don't like to be called Deshi, as they believe "Deshi" does not represent or reflect their culture and stuffs. Likewise, India has non-hindu religious groups (muslim, christian, and others) who don't share hindu values and beliefs and traditions, thus don't like to be associated with Deshi term.
India is so so so complex world, that to understand, you must visit the country and spend significant amount of your life roaming there, but until then, hope this article gives you a certain hint.
How complex? As complex and confusing as this video.
Journal from 1970s: In Search of the Toothache God of Kathmandu
This article was originally published by a traveller from 1970's through his blog. We republished it for the purpose of preserving it.
I first visited the then mysterious city of Kathmandu, capital of the Kingdom of Nepal, in February 1970. It was a place little visited by outsiders, other than hippies here for the cheap and legal marijuana and hashish. There was very little motorised traffic in the city. Locals either walked or used one of the many bicycle rickshaws found throughout the central city streets.
To me, a first-time traveller in 1970, the city was very much a culture shock. Singapore was the first Asian city I had visited and that had very much been a jolt when compared to the rather demure life I had led in Auckland. Kathmandu was something else. I wrote in my diary, on my very first day in the Nepalese capital, that 'it had been very much like going back to medieval days' – or at least what I then imagined the medieval cities of Europe to be like! 
Over the next few days, I visited many of the major sites. I walked around the array of splendid temples in Durbar Square in the centre of the city and stood in the courtyard of the temple of the Kumari Devi, the Living Goddess, seeing the pretty little 'goddess' herself. I hiked up to the fabulous golden stupa of Swayambhunath, on a hill overlooking the city. I hired a bicycle, cycling out first to the shrine of the Reclining Vishnu at Budhanilkantha, where I met my first sadhu, or Hindu holyman and then to the large Hindu temple complex at Pashupatinath, then finally to the major Buddhist Stupa at Bodhnath. The Kathmandu Valley was certainly a fascinating place and I knew there was a lot I had missed. At the time, I did not think I would be back.
It was almost 10 years later that I did return to Kathmandu, this time as a tour leader with Sundowners, one of the Overland companies that carried intrepid travellers on the various routes through to London. As I often had long gaps between the tours out of Nepal, I was able to explore Kathmandu and the surrounding Valley more thoroughly. I would wander around the area known as Freak Street which had been the centre of Western hippy culture, with small shops, seedy bars and restaurants, cheap hotels and dope dens. There was 'Pig Alley', so named by Westerners due to the number of semi-feral pigs which fossicked through the rubbish in the street, and on the way down to the Vishnumati River was what we called 'Shit Alley', so named as it seemed to be the place where many of the less-well-off of the city came to defecate! In the dry season the Vishnumati River, which was en route to Swayambhunath, could be crossed by a make-shift plank-bridge rather than by the permanent (if that could be the right word) suspension foot-bridge.
At various times I hired a bicycle and cycled out to the Durbar Squares in both Patan and Bhaktapur, sister cities in the Kathmandu Valley.
It was during my last visit to Kathmandu, that I purchased a small locally published book called 'Exploring Mysterious Kathmandu' by Katharine Hoag. In the Table of Contents, I had seen a reference to the 'toothache god' which intrigued me – I had never heard of this, so I decided to find this obscure, but interesting, street shrine. Katharine Hoag gives only a very brief description: "You soon reach another large square, just before entering it notice on your right at shoulder level the shrine to the tooth-acre god. A tiny three-inch golden deity sits embedded among nails and spikes on a great twisted lump of wood. If your tooth aches and you pound a nail into this wood, the god will cure you. Bangemudha, the name of this square, means 'twisted wood.'"
Although the description was rather basic, I decided to look for this little shrine and following the directions given in this small guide book, I did finally find the shrine in a nondescript intersection in a crowded suburb of the old city. On closer inspection I could see that it had once been an ancient tree stump and that the 'nails' mentioned in Katherine Hoag's book had each been driven through a low-denomination alloy coin of Nepal as an offering to the god. The large number of coins now completely hid the original wood, but I could just make out the image of the small deity in the central cavity of the shrine. This was what the locals called the 'Tooth-acre Tree'.
I took a couple of photos of this un-aesthetically pleasing, but interesting shrine before I wandered my way back to the Blue Star Hotel in the gathering dusk.
Katharine Hoag's little book did not give the name of the god and for years I was unable to find any reference to it in any other guide book. However, with the advent of the internet and Google, I have finally found out a little more about this interesting roadside god. It seems that the toothache god is peculiar to the Newar people of the Kathmandu Valley and is known as Vaishya Dev. The wood into which the coins have been hammered was a cutting from a legendary tree known as Bangemudha. Whether by design or accident, the 'Toothache Tree', as it is often referred to now, is in the heart of the city's dental district. Maybe many of the local Newars believe a bit of jiggery-pokery at the shrine of Vaishya Dev will overcome the pain, both physical and financial, of undergoing dental treatment.
Doko Deli: The Urban Escape
Can't decide on which place to visit next and spend that quality time? Don't worry, we might have discovered that perfect place for you to escape and the place is, Doko Deli. It's located in Jhamsikhel, right next to Moksh.
When it comes to hunting a place in Jhamshikel, we can't deny the fact that we have plenty of options available. Exploring the gallis of Jhamshikel, We landed at this place called Doko Deli. The name itself attracted us and not to forget while staring at the place from the road itself, it gave off a peaceful vibe. We could just feel it. So, without thinking twice we just hoped in. What happened next and verdict thereafter is all this review about. Keep reading.
Accessibility
First thing first, for location, I would give straight 4 out of 5. Lies at the heart of Jhamsikhel, at a quiet yet easy to spot location, next to the iconic restaurant, Moksh.
Ambience:
The interiors of this place give off a very calming and soothing vibe. This huge painting of John Lenon in the center of the wall was absolutely eye-catching, and there is another gigantic modern arts next to bar. Also, the plants were complementing the overall arrangement. The bar area was another space of attraction. The wooden seatings were very much comfortable and the space between the tables was just placed right.
This restaurant's ambiance is peaceful and unhurried with three sections to choose. Outdoor sections, indoor sections and the rooftop. Seems like founders of the place were clearly headstrong to make it best place for all kinds and for all purpose, be it for meeting, or hangout or date – to grab coffees or beers or BBQ wings; because it is visible all over the places, on walls and chairs and ceilings and tops. No wonder people behind are from architecture background.
Rating for ambience:4.5/5
Hospitality:
We really appreciate how the staff were dressed smartly and had that big smile on their face every time. While interacting, they were very polite and were frequently asking us if we needed anything. They were really attentive to provide us with the best and quick service. Their space, cutlery all were up to the mark: clean and comfy.
Rating: 4.5/5
Foods: Taste and presentation versus the price
Asian Fusion is their specialty. Their menu definitely has plenty of tempting veg/non-veg dishes and drinks to offer. Their chicken biryani created quite a buzz in our friend circle so, we decided to try it. Along with it, we also ordered Timur chicken.
As they say "first taste of foods come from eyes," the presentation for us really matters just as much as the taste does. And, as we wished, they presented in a fine-dining style and that kind of went aww! The presentation was up to the expectation, both the dishes were very eye-pleasing. It was clearly presented and the quantity was also enough for the price range.
The prices were very much perfect for the quantity they served. The Chicken Biryani was for Rs. 560 and Timur chicken for Rs. 400. Coming to the taste of it, the biryani was able to impress us and get a green tick on our list as the spices and flavor was very balanced. Likewise, the quantity of the biryani was also worth it for that price. The Timur chicken was okay. Normal, not that extra bestest wala best. We thought it would be perfect if it was spiced up a little bit.
Rating: 4/5
Other Perks:
Parking Space: Yes. It has parking spaces for both, two-wheelers as well as four-wheelers. Just in case, no space for parking, there are enough space side by the road to park your vehicle.  
Digital Payment: Yes. It also accepts digital payment through cards, internet banking.
Food Delivery: Yes. You can also place your order through Foodmandu.
Scoreboard:
| | |
| --- | --- |
| Accessibility | 4/5 |
| Ambience | 4/5 |
| Hospitality | 4/5 |
| Food | 4/5 |
| Overall | 4/5 |
In short, cozy, spacious, and amiable is how we would like to describe the place.
Top Ten Tourism Destinations Around The World
For those hodophiles who are willing to explore the world and perplexed to predetermine their destinations in their wish lists, here are top ten most popular tourist destinations based on the data and statistics of the number of tourism arrivals in 2018.
As per the 47 Tourism Statistics: 2020/2021 Market Share & Data Analysis | CompareCamp.com, the following the are top 10 most visited countries.
France (89.4 million visitors)
France is one of the most popular and first tourist destination because it has become the hotspot location of 89.4 million international tourists according to 2018 statistics. Mass tourism can clearly be noticed in the most renowned places of France such as the Eiffel tower, louver museum, the palace of Versailles, Provence, Chamonix mont blanc, Carcassonne, etc. Until 2019, the overall spending of visitors is 60.4 billion euros contributing 9.6 percent of GDP share only by the tourism sector. This is why France is one of the leading destinations in the world.
Spain (82.72 million visitors)
Spain is one the most beloved destination of mass tourism making the position the second most visited destination. As per the 2018 data,82.72 million tourists explored Spain contributing 11.8 percent of GDP share. The most visited place in Spain is Barcelona, Madrid, Seville, Palma de Mallorca, Gradana and so on. It is UNESCO's third-largest heritage country. Tourists around the globe spend their precious time observing and understanding the architecture, culture, and history of Espana.
United States (79.62 million visitors)
Among the flourishing tourism destination, the tourism of the US is also one of them encountering 79.62 million international visitors from around the world in 2018. The major attractive places of the US are the Grand Canyon, Niagara falls, the statue of liberty, white house, Walt Disney World resort, etc where every year a great number of tourists arrive.in 2018, the domestic tourists singly expended $972 billion while $155 billion was spent by international tourists contributing 7.9% in GDP.So we can say that the US is a famous tourist destination both domestically and internationally
China(62.9 million visitors)
China is the fourth most visited country in the world. The intriguing destination in China is The Great Wall of China, The Forbidden City & the Imperial Palace, Beijing, The Summer Palace, Beijing, Cruising the Li River, Guilin many more. The number of tourists arriving in 2018 is 62.9 million from various countries. and the spending of tourists is USD 277.27 billion maintaining its GDP contribution of 11% successfully in successive years 2016,2017 and 2018. Despite being the origin country of coronavirus, China still as a tourist destination offers limitless scope for exploration
Italy(62.15 million visitors)
Italy is also considered as the top 5 desirable counties in the world where 62.15 million international tourists visited this country in 2018. The most popular places which are desired by tourists around the world in Italy are Rome, Florence, Tuscany, Siena, Milan, Venice and so on. The tourism inbound spending in 2018 is 25.48 billion million euros accounting for 228 billion euros in GDP contribution. Italy is also known to be a popular vacation destination.
Turkey(41.45 million visitors)
Turkey became the sixth most popular destination accounting for 41.45 million international travelers in 2018 gaining $29.5 billion . The top-rated tourism attraction in turkey is Aya Sofia, Ephesus, Cappadocia, Pamukkale mount nemrut, etc. which reflects the ancient culture, monuments history, and overall the beauty of turkey. The GDP contribution of tourism in turkey was 12.7% in 2019 increasing $34.5 billion in revenues and setting the new record.
Mexico( 41.45 million visitors)
Mexico is counted to be the seventh top world's popular tourist destination for a vacation with 41.45 million international visitors arrivals in 2018. Mexico possessing about 100 islands is a beautiful country with attractions such as Cancun, Yucatan peninsula, Acapulco, riviera Maya, etc which are the ultimate destinations of tourists. According to 2018 data tourism in Mexico contributed 8.7% of GDP directly employing 2.3 million people residing in Mexico.
Germany(38.88 million visitors)
Germany is increasingly being the most popular destination securing its rank in the eighth position. The major purpose of Germany to travel are for its culture, outdoor activities, sightseeing and so on and the best places where it can be experienced are Berlin, Munich, the romantic road, the Mosel valley and so forth. The total number of international tourists who visited Germany in 2018 is 38.88 million in numbers and contributed 8.6% in GDP share.
Thailand(38.28 million visitors)
Thailand is the ultimate destination for tourists who is culturally, naturally, and historically captivated by the place.in 2018, Thailand has been successful to attract 38.28 million international tourists in the country spending over 20 billion US dollars. the popular tourist attraction in Bangkok is Thai massage, street food, water fight during Songkran, stunning beaches, temples and so on.
United Kingdom(36.32 million visitors)
The UK belongs to the tenth position in popular tourists destination in the world as per the tourism significance. Statistically, in 2018, 36.32 million foreign visitors travels along with the UK popular destination such as Stonehenge, Tower of London, the British Museum, Eden project, etc. The spending amount of foreigners in ul in 2018 was $26.9 billion, similarly, the value of 76.7 billion contributions was in GDP of UK economy.
The bottom line is if so many people are visiting these destinations, it surely is a worthwhile place to travel. What are you waiting for?!