India is a very diverse country with more than 2000 ethnic groups, 122 major languages and 1599 other languages, with each ethnic group having their own culture and tradition.

However, media representation of India doesn't reflect India as it is in reality (understandably not possible), just like how media representation of every other countries fail in that regard.

To give a perspective, people from outside Nepal may think all Nepalis wear such cap, Topi, because that's what they see in news. But reality is far different.
Just like that, people outside India have built their perspectives about India and Indians based on media they follow.
Likewise, perspectives are also based on types of people you deal with. For example, most Indians think Nepalese means mongoloid face, whereas the reality is non-mongoloid people are in majority. That's because Nepalese as they know are from Gurkha battalion in Indian army that constitutes mostly the people from mongoloid community.
Coming to Desi Indians
Deshi literally means "country people". To put it loosely in Nepali, "Gaule." In US, country people means something like this, a cowboy looks.
Country people have their own styles and personalities per their own cultural and historical background. Unlike urban people, they are less influenced by globalization or other beliefs and values, giving them more home-grown organic looks and feels.
Every country has their own country people, so does the India. But then, the term Deshi is quite tricky when it comes to India.
These people from Nagaland, India, are as much country people as any other from other states, but they are not called Deshi.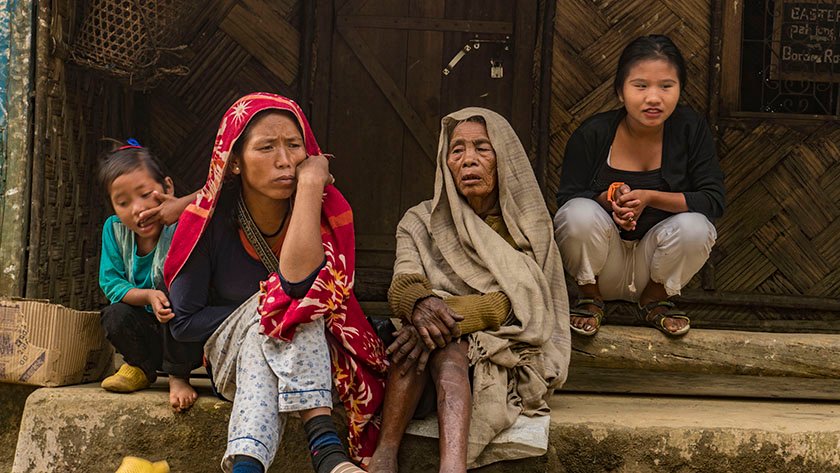 Same goes to country people from Kerela or Karnataka.
So when they say Deshi Indian, what does it really mean is predominantly hindi-speaking North Indians. Deshi fashion means, predominantly north Indian apparels and accessories. Deshi foods means, predominantly North Indian cuisines.
India as we know or world knows is actually North India. Deshi thus means looks and feels that carries values and beliefs of country people from Northern India.
Why the news headline didn't call it "Indian look" instead of deshi? Because India does not only mean North India and calling it an Indian look, it's an insult to people from Naga, people from Karnataka, people from Kashmir.
To put in a perspective, a foreigner may call the following dress, Nepali dress, but we from Nepal specify it as Sherpa dress.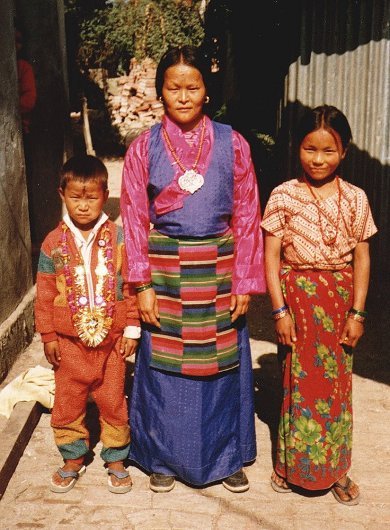 When deshi used in conjunction with products, it means country-made: Deshi Ghee, deshi cycle, deshi shoes, etc.
Is deshi an insult
Well it depends on context. Deshi, a country person, figuratively means less educated, quite traditional, conservative, limited knowledge, less exposed, which loosely means pakhe in Nepali or Red Neck in US. Indians don't mind to be called contextually deshi, and if it is said in conjunction with country, they take it as a cultural identity and feel proud about. But in everyday life, urban Indians don't like to be recognized as Deshi. Also, many south Indians or other ethnic groups from India don't like to be called Deshi, as they believe "Deshi" does not represent or reflect their culture and stuffs. Likewise, India has non-hindu religious groups (muslim, christian, and others) who don't share hindu values and beliefs and traditions, thus don't like to be associated with Deshi term.
India is so so so complex world, that to understand, you must visit the country and spend significant amount of your life roaming there, but until then, hope this article gives you a certain hint.
How complex? As complex and confusing as this video.
Mobile Documentary: Tattoo tradition in Tharu community
A mobile documentary on Tharu Woman and their tattoo culture from Sarlahi District
This village of Pachgachhiya, Sarlahi is home to the indigenous Tharu community of Nepal.
The women of this community are the center point of their traditional values and the flag bearers of cultural identities.
As women are the ones who have carried their cultures in the past and now some of these cultures will die with them just like this one.
Tattooing their bodies was an integral part of the culture for Tharu women.
Inspired by nature, these tattoos are craved in their arms, legs, and chests.
These tattoos are called godna in their native language. The tattoos were traditionally compulsory for married women and young girls were free to decide if they want it.
The tattoos were looked at as the permanent jewelry of these women for their beautification, but another reason why many Tharu women got these tattoos was to avoid the attention of Royal Nepali wen who would abduct Tharu women and keep them as sex slaves as tattoos were considered as unappealing.
Saraswati Devi says as the needle pierced her body with the homemade ink it was excruciatingly painful. She got these tattoos on her forearms when she was very young but later she covered her upper arms when she was a bit older.

The Tikarnis of the Indian nomadic Nat community would come to their village to give tattoos to young girls age 12 to 25. Saraswati Devi willingly got the tattoos as she admired her aunties for having them.
Pahuniya Devi Chaudhary is 63 years old and has a very interesting story of the time when she first got her tattoos. Pahuniya Devi was 10 years old when she first got her tattoos. It was so painful that she kicked the Tikarni who was giving her the tattoos. The Tikarni who was pregnant at that time come with bigger force and didn't stop giving her the tattoos.
Her mother also tried to stop the godna process but they kept continuing it.
She wanted to get the tattoos initially with her friends as they wanted to look beautiful together but later tried to remove the tattoos on her own.
"I believe that our generation is educated and the traditions of the past will be limited to our grandmothers. Even our mothers didn't follow the practice of godna that's why we also didn't want it."
Tharu women for generations have carried the cultures and traditions of their community. Now practices like godna and Tharu music and songs are on the verge of being history as Tharu women of the newer generation take bigger leaps in society and expand their horizons beyond their villages.
Photo Comments: Australia
"Photo Comments" is a section runs on our Facebook page, where we ask our followers to post pictures taken by them on the title.
This one was on Australia
We had asked KMAG followers from Australia to post photo captured by their camera to show "Australia through their camera." Most often think of Australia in picture with that Opera House, but after looking at all the pictures, Australia is much more than that.

We received 250+ comments, out of which we have curated some of the best in this post. Give a look.
Why flight tickets for Nepal is quite expensive
There is an excellent coverage by Nepali Times on why air tickets for Nepal are quite expensive.  According to the times, "expensive jet fuel and high service charges at Kathmandu airport are keeping international airlines away, and preventing ones that fly here from adding flights to meet demand."
A Nepali Times survey shows the price of ATF JetA1 at Kathmandu airport this week was US$1,050 per kilolitre (kL), almost double the cost in New Delhi and Bangkok ($525/kL) and considerably higher than Beijing ($750/kL). (See chart.)
Aviation experts say high taxes on aviation fuel dissuade international airlines, which magnify downstream benefits to Nepal's economy through tourism promotion, cheaper travel for Nepali migrant workers, and by making air cargo competitive.
Besides fuel costs, charges for ground handling, parking and landing fees are also costlier in Kathmandu than in other South Asian airports. A widebody operator with 290 passengers pays $6,000 for ticketing and ground handling per flight at Kathmandu airport, which is twice the cost in New Delhi or Bangkok. Landing and parking charges in Kathmandu are $2,800 for heavies like the A330 or B777, which is 20-30% higher than other airports in the region.   Nepali Times claims.
You can read the complete article here